Highlights
You have to see this ridiculous Rory McIlroy flop shot—and the giant divot it caused—to believe it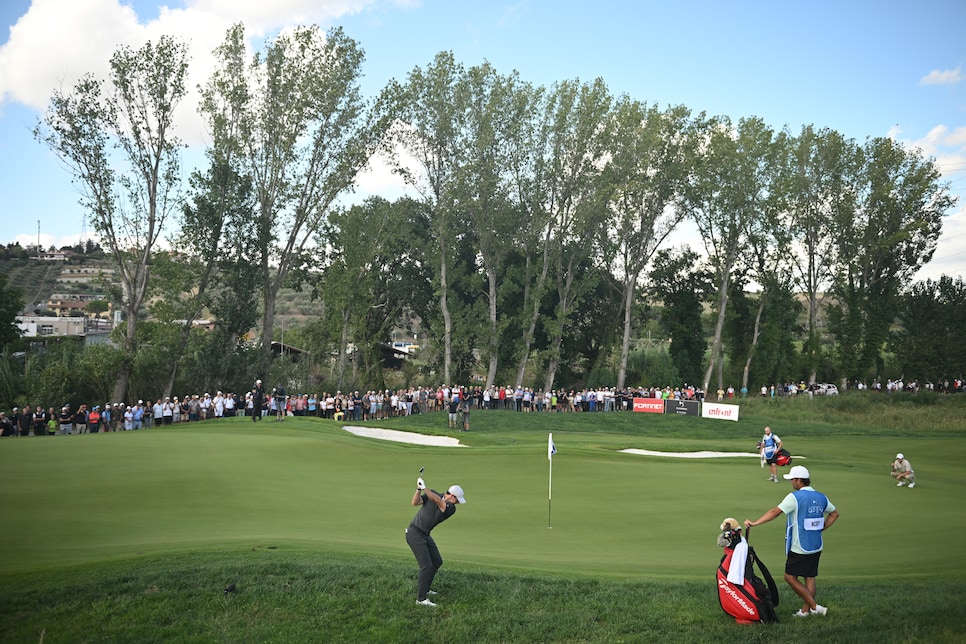 Rory McIlroy is never mentioned with the likes of Tiger or Phil when it comes to golf's best short games, but he's flashed plenty of magic around the greens throughout his career. That includes two amazing major championship bunker hole-outs this year at the Masters and Open Championship in runner-up finishes. As cool as those shots were, though, we don't believe we've seen anything quite like what he pulled off on Friday at the Italian Open.
With his golf ball buried in deep rough on the par-3 fourth hole and with what little green he had to work with being a downslope, McIlroy played his second like he was hitting an explosion shot from a deep bunker. Only instead of splashing sand with this high-risk and high-flight flop shot, he gouged out an incredible divot that landed a few feet away from where his ball settled. Have a look:
That giant divot! That giant backswing! That fantastic result! Even Tiger and Phil would be impressed. It looks even cooler in this photo from behind: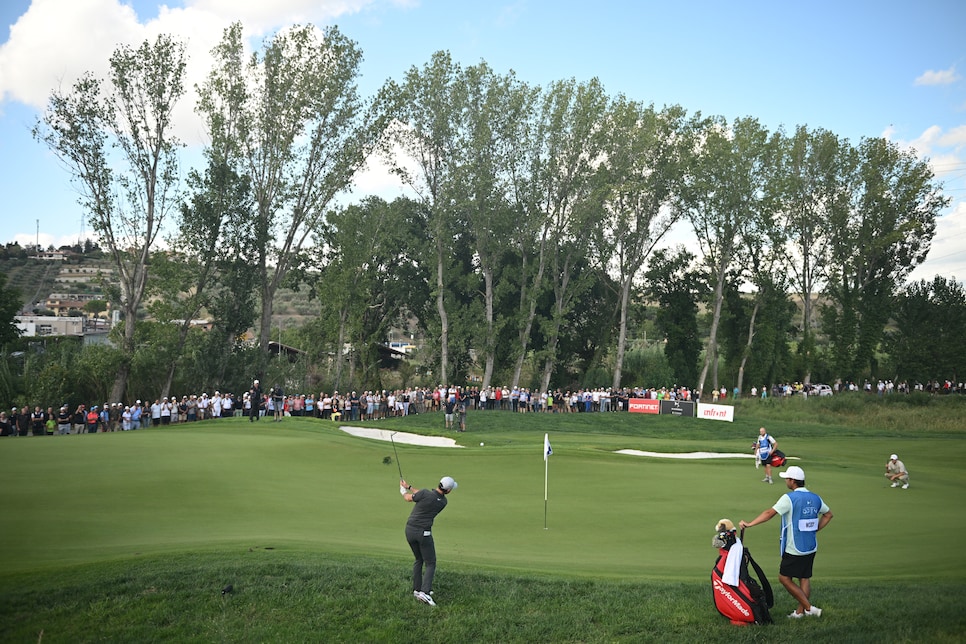 And just look at that divot again: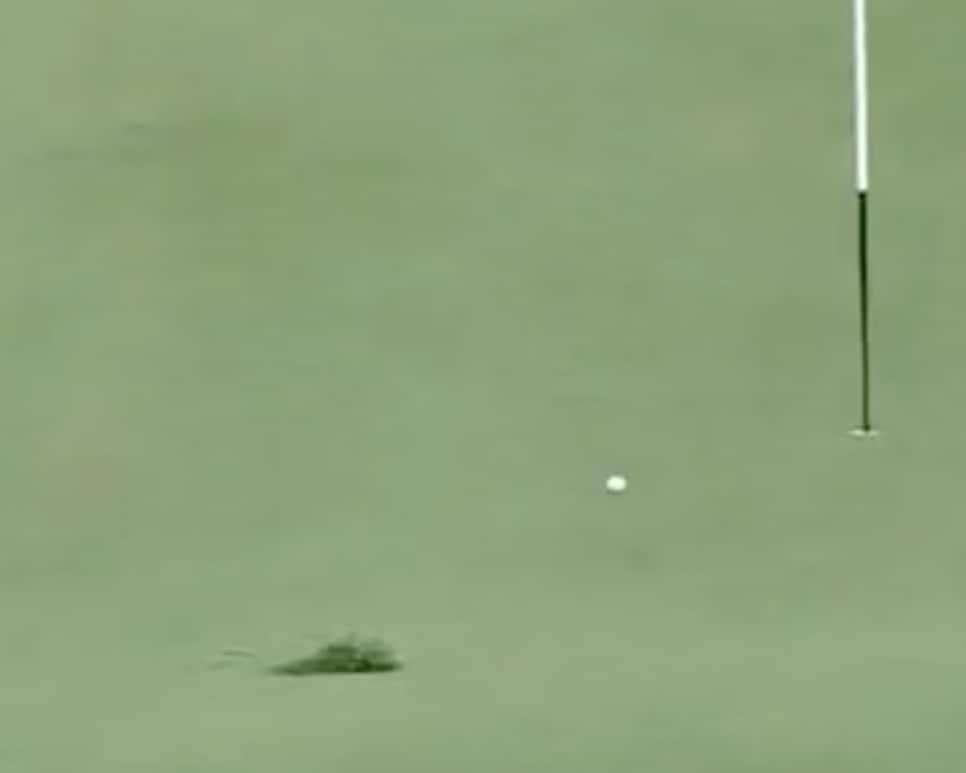 Goodness gracious. Just call him Rory FLOPilroy, am I right? Eh, maybe let's not go with that one.
Anyway, moments later, McIlroy converted the par putt to remain among the leaders early in the second round of the DP World Tour event.
But back to that ridiculous flop, because, well, it was ridiculously good. McIlroy took a full cut at that one and flew it less than 10 yards. That takes a lot of talent—and even more guts.
UPDATE: Thanks to a much easier up and down on 18 for birdie, Rory McIlroy leads through 36 holes at nine under par after rounds of 67 and 66. The four-time major champ is one shot ahead of reigning U.S. Open champ Matt Fitzpatrick heading into the weekend.