Rory! Rory! Rory!
British Open 2022: Golf Twitter ascended after Rory McIlroy's ridiculous bunker-busting hole-out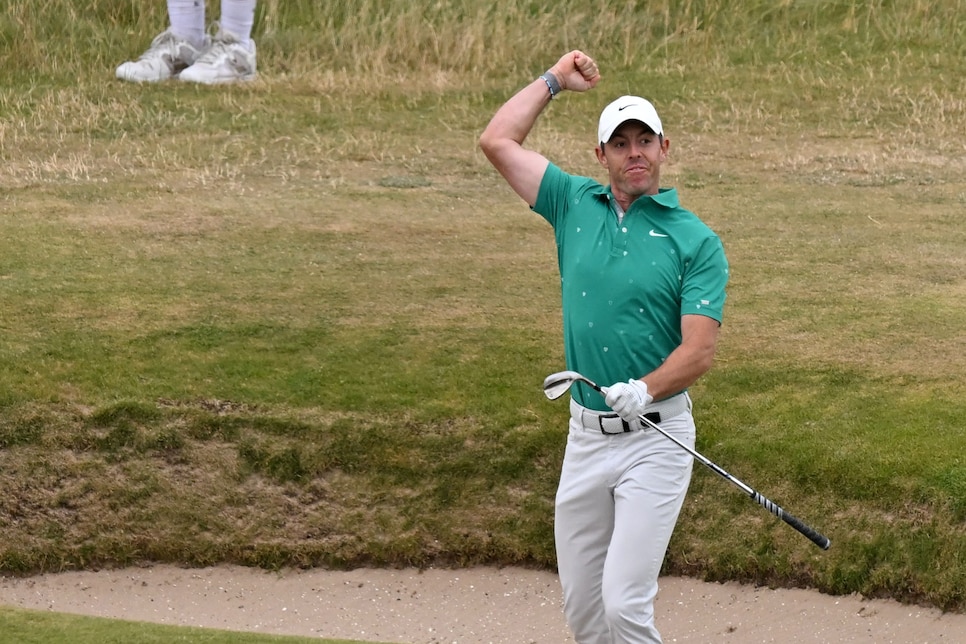 Rory McIlroy has done it again. A couple of months removed from the absurd bunker-busting chip-in on the 72nd hole of the Masters, McIlroy splashed in another at the Old Course on Saturday—this time for eagle and the outright lead (albeit briefly). The hole-out sent Golf Twitter into pure, unadulterated rapture, with the gifs pouring in thick and the illicit screengrabs fast. And while there's a lot of golf left to be played, it's safe to say that Rory has already etched his name on the Claret Jug in our hearts.
Perhaps you're the Scully to Golf Twitter's Mulder. Perhaps not even a hole-out eagle from Europe's prodigal son at THE HOME OF GOLF™ is enough to make you believe. We get it. You've been here before. You've been hurt. You vowed to never let it happen again. But if you won't open your heart to the possibility, perhaps we can tempt your brain with the coldest of cold, hard stats:
It's happening, people. Don't let anyone tell you it's not.