Majors
Lucas Herbert's WD is extra painful as he scrambles for a Masters invite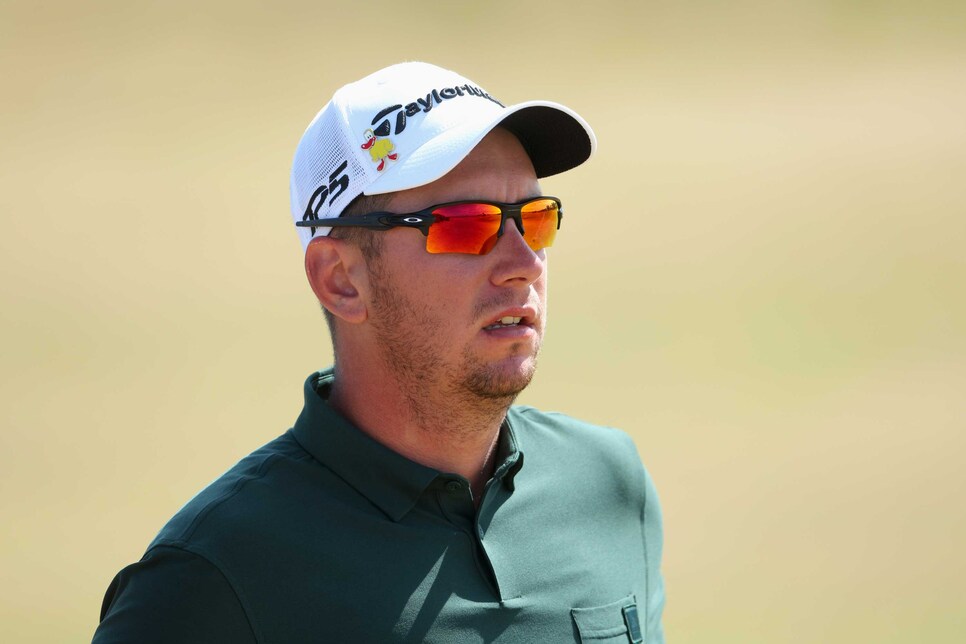 BRISBANE, Australia — Lucas Herbert's hopes of using the Australian summer of golf to climb back inside the top 50 on the World Rankings in time for a Masters invitation have taken a blow after he withdrew due to injury midway through the second round at the Australian PGA Championship.
Herbert "twinged" his back on the range before the second round at Royal Queensland on Friday and had taken anti-inflammatory tablets. The 26-year-old was playing with 2006 U.S. Open winner Geoff Ogilvy and overnight co-leader Jason Scrivener but managed just 10 holes before withdrawing.
The 26-year-old Australian was struggling with back pain earlier in the week and had opened tournament with a one-over 72 on Thursday. After his WD, Herbert had immediate treatment on his lower back from his physiotherapist, Simone Tozer.
Herbert said his decision to pull out of the tournament was aimed at preventing long-term damage and to be prepared for next week's Australian Open
"I twinged my back this morning on the range," Herbert said. "I lost a lot of power in my swing. I tried everything I could to get going, I really wanted to keep playing and try and finish and make the cut and work my way up on the weekend. But I was getting told by people much smarter than me that I should give it some rest and allow it to recover for next week, that potentially I could do some damage longer term. It's annoying, because I don't think I've pulled out of a tournament mid-round. I'll do everything I can to get right for next week."
Herbert made his debut at Augusta National last April after winning the 2021 Butterfield Bermuda Championship on the PGA Tour, his first after notching two wins on the DP World Tour in 2020 and 2021. The PGA Tour win moved Herbert to a career high of World No. 40.
But Herbert had dropped to No. 55 in the OWGR before the Australian PGA this week and needs to be inside the top 50 at the end of the year to earn a likely invitation to the 2023 Masters. Top 50 at the end of the year ranking would also get him into the U.S. Open and Open Championship.
Herbert will have next week's Australian Open, being held at Kingston Heath and Victoria G.C., to have another crack at World Ranking points before shutting it down for 2022. The next World Ranking window to receive a Masters invite is at the end of March.