Lindsey Vonn says she wishes Tiger Woods "would have listened" more, but is rooting for his comeback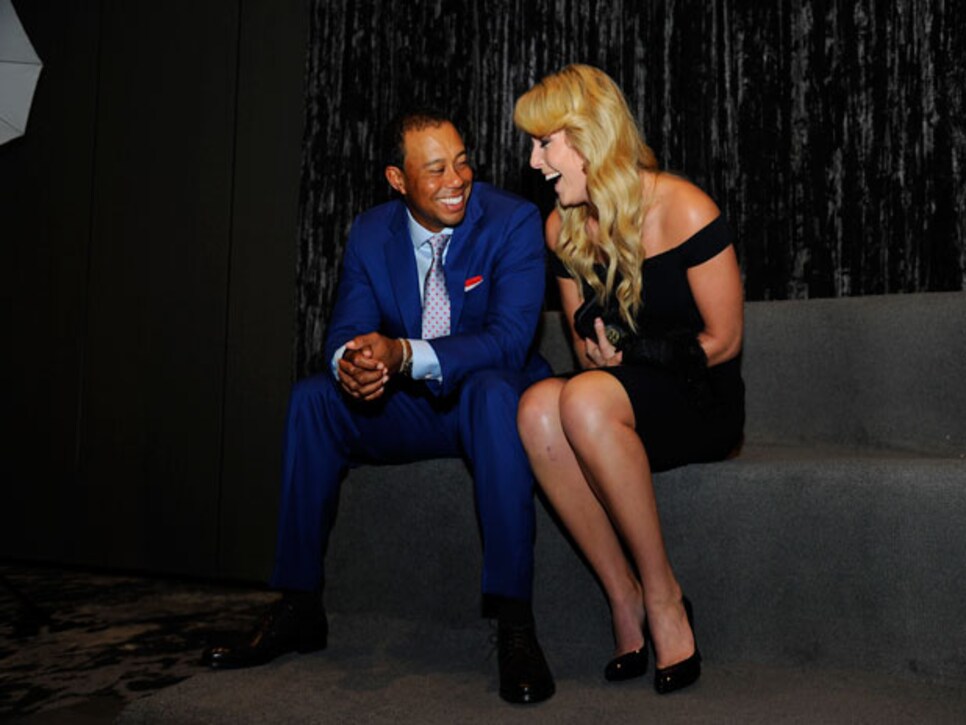 "I loved him and we're still friends. Sometimes, I wish he would have listened to me a little more, but he's very stubborn and he likes to go his own way," Vonn told Laden. "I hope this latest comeback sticks. I hope he goes back to winning tournaments."
Woods recently returned to competitive golf after sitting out most of 2017 with a bad back that required a fourth surgery in April. He recently announced he'll tee it up next at the Famers Insurance Open (Jan. 25-28), his first official PGA Tour start since missing the cut in the same event last year.
"It's hard enough to break up with a boyfriend," says Lindsey's sister Karin in the S.I. article, "without having to issue a press release about it."
You are using an unsupported version of Internet Explorer. Please upgrade to Internet Explorer 11 or use a different web browser.