News
Leishman punches Maui ticket (that he already booked), NBA star finalizing PGA Tour deal and a career first for Spieth: What you missed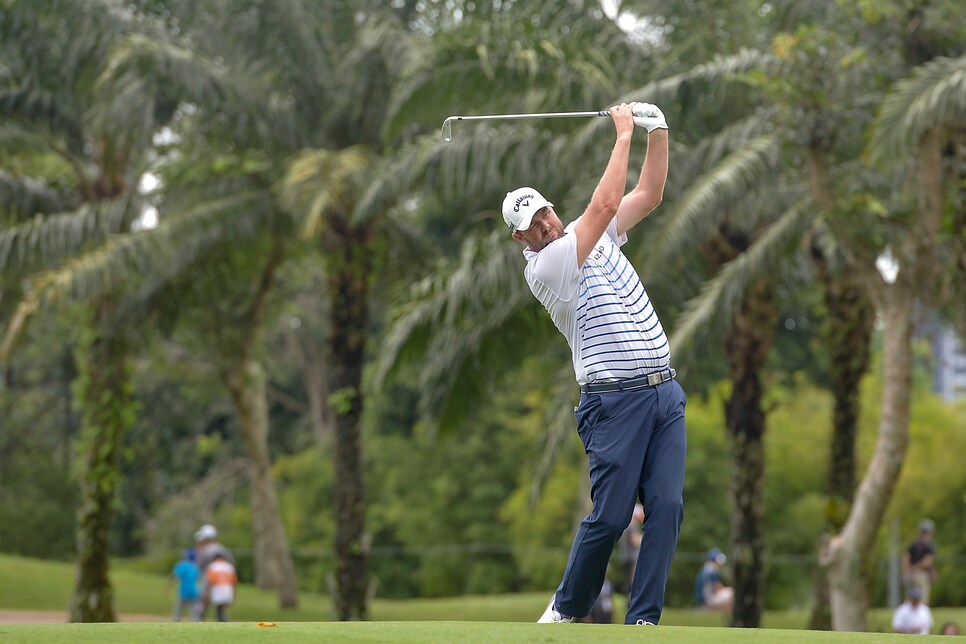 Welcome to the Dew Sweeper, your one-stop shop to catch up on the weekend action from the golf world. From the professional tours, trending news, social-media headlines and upcoming events, here's every golf-related thing you need to know for the morning of Oct 15.
Leishman punches Hawaii ticket (that he already booked)
Marc Leishman, along with tour winners from the past season, is heading to Maui in January. And thanks to his play in Kuala Lampur over the weekend, he'll get to tee it up with them, too. Leishman birdied four of his first five holes and added four more on the day to cruise to a five-shot victory over Emiliano Grillo, Bronson Burgoon and Chesson Hadley at the CIMB Classic.
"I got off to a really strong start and then kept it going," said Leishman, who now has four PGA Tour titles. "Yesterday struggled a little bit on the back nine, there were some tough holes out there, so I was really wary of that and knew that I had to keep my head down and keep playing really hard. So it was very nice to get a bit of a lead to come up the last and enjoy it like I did, and to birdie it, that's something I'll remember forever."
Better yet, the win earns the 34-year-old Aussie an invite to the Tournament of Champions. Providential for Leishman, given he booked a trip to the Aloha State before his triumph in Malaysia.
"I was actually talking to my wife about that two weeks ago, and we booked flights to go back to Australia and had to book sort of return ones back to America, and I just booked them for Maui, thinking that I'll either be playing in the tournament or we'll go for a vacation there," Leishman said. "Now I'll be playing a golf tournament. I know (wife) Audrey will be very excited, as my kids will be."
Okay, so he didn't go full Namath. But an impressive conviction nonetheless.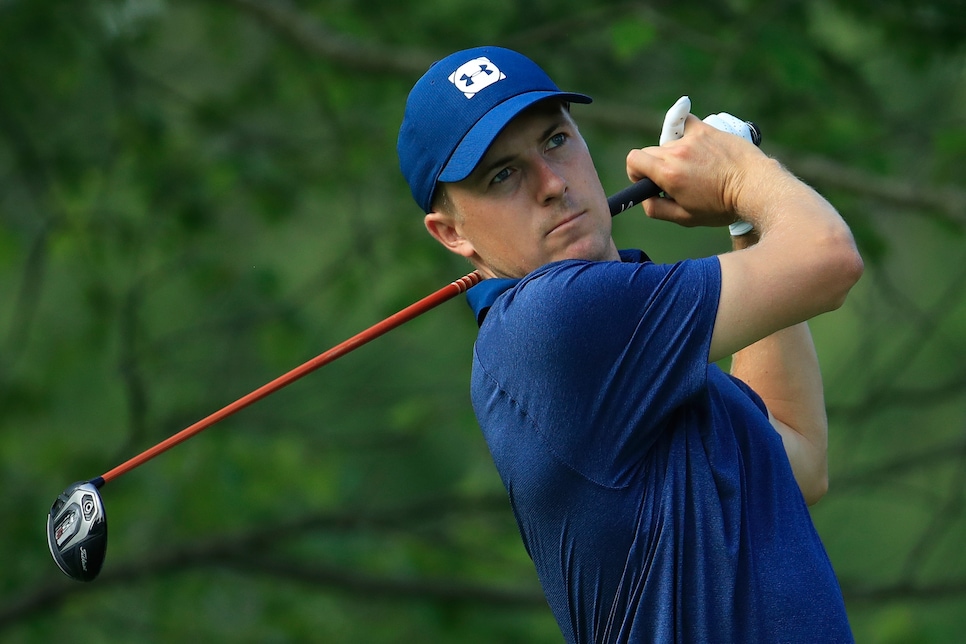 A career first for Spieth
Jordan Spieth failed to meet the PGA Tour's minimum appearance requirement last season when he did not to advance to the Tour Championship. Perhaps making sure he doesn't fall short of that number again, the three-time major winner has committed to his first career fall event in the United States, announcing on Friday that he will play in November's Shriners Hospitals for Children Open.
"The event has been on my radar for a while, as the course has a great reputation on tour and I absolutely love the affiliation with the hospital," Spieth told the Las Vegas Review-Journal. "It's going to be a really fun week in a great city."
Spieth's participation is interesting against the backdrop of comments from Andy Pazder, the chief of operations for the PGA Tour, at East Lake last month. Regarding the prospect of Spieth facing a "major penalty" and fine for not appearing in 25 events, Pazder said the the tour and Spieth had "come to a resolution" regarding the provision and promised, "I'm not going to be able to share the details of that, [but] I will say the result is something that you will see next season. It's resolved in a way that's going to be a win for our tournaments, our fans and golf in general."
Other commits to the Shriners include Rickie Fowler, Bryson DeChambeau, Tony Finau and defending champion Patrick Cantlay.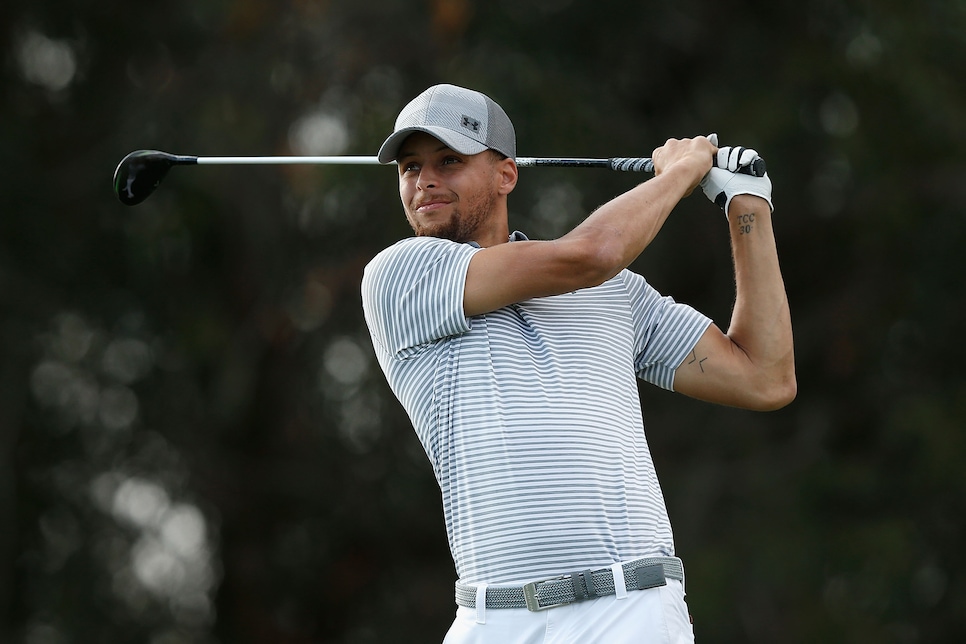 Curry finalizing deal to host tour event
In May word leaked that NBA superstar Steph Curry was working towards a deal to host an event on the PGA Tour. According to several reports out of the Bay Area, it appears that agreement is almost complete.
Ron Kroichick of the San Francisco Chronicle writes that PGA Tour officials have made multiple visits to Corica Park, which recently re-opened after extensive renovation by Rees Jones, in the last week. The course, located in Alameda, became the desired choice once tour officials were told TPC Harding Park, set to host the 2020 PGA Championship, was off limits until 2021. Golf.com also had a report last week on the tour circling Corica Park as a destination.
As envisioned, the Curry-backed event would be slotted in the fall portion of the tour schedule. The tour is expected to take a two-week break after the 2019 Tour Championship, which finishes on Aug. 25, and would open the new campaign at The Greenbrier on Sept. 12. The Curry tournament would be the second competition of the season, followed by the Safeway Open at the end of the month.
The Chronicle also reports the tour is close to finalizing a deal with a locally based sponsor.
Curry has competed on sponsor's exemptions the last two years at the Web.com Tour's Ellie Mae Classic, playing well but missing the cut in both instances. It is unclear if Curry would play in his own event.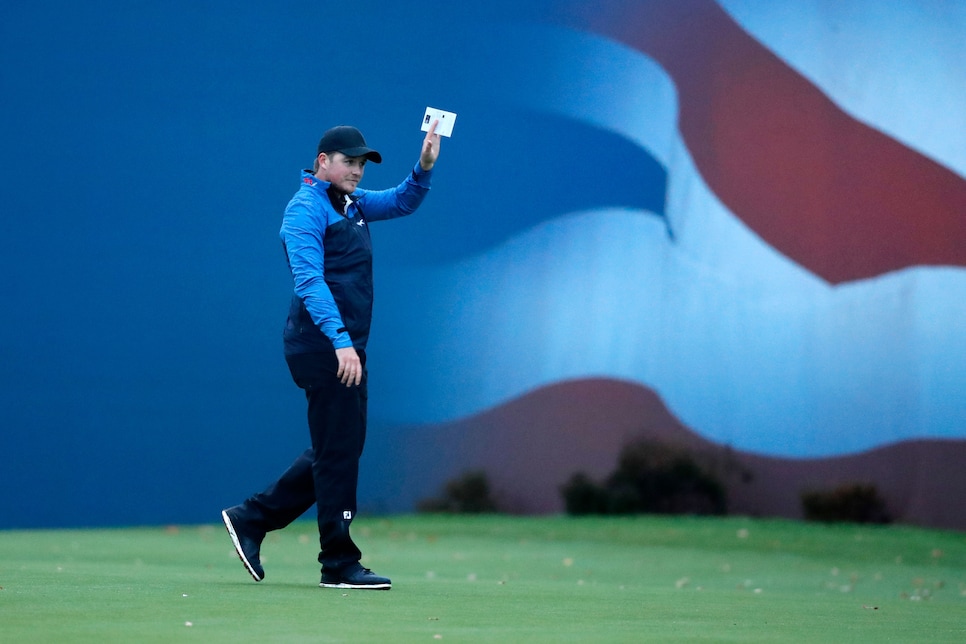 Pepperell's game continues to shine
For years, golf fans knew Eddie Pepperell more for his inquisitiveness, sagacity and humor rather than anything he accomplished inside the ropes. While the former traits still holds true, Pepperell's game is doing plenty of talking as of late.
Pepperell, who damn near won the Open half in the bag at Carnoustie, overcame tenacious conditions at Walton Heath Golf Club to win the British Masters, his second win in 2018.
"It was an absolute grind, a grind for four or five hours," said Pepperell, who shot an even-par 72 on Sunday for a two-shot victory over Alexander Björk. "I didn't swing it well from the get-go. It was really hard to find it. Just shows how important it is to build a lead sometimes when things are going well for you."
That's putting it mildly. Pepperell holed out for eagle on the par-4 10th, just days after making one of the crazier aces you'll see in professional golf.
By capturing the British Masters Pepperell essentially locked up a spot for the 2019 Masters via the top 50 in the OWGR. Here's hoping the Englishman contends for the green jacket, if only to see the sud-soaked celebration his home club would have in store.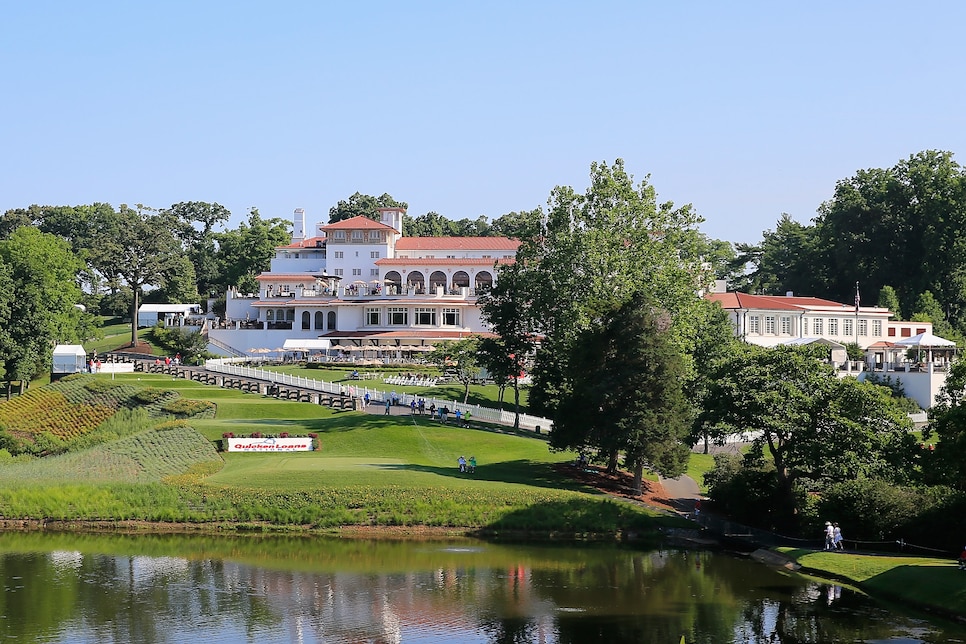 Member tattles on own club
Washington D.C. is known for backroom deals, backstabs and grandstanding. Even against that backdrop, what a disgruntled member did to Congressional C.C. is pretty low.
According to the Washington Post, Congressional, past home to U.S. Opens and future site of the PGA Championship and Ryder Cup, has been cited by Montgomery County inspectors for failing to obtain a permit for tree removal. The Post reports that officials discovered "over 20,000 sq. ft. of tree canopy" had been trimmed from the property.
Inspectors technically received notice from Helen Wood, a board member of the environmental nonprofit organization Conservation Montgomery. However, Wood was tipped off on the club's dealings by someone on the inside. Specifically, a Congressional member who was fed up with the new look.
"I am [upset] because they're ruining my club," the member told the Post, speaking on anonymity because, let's be honest, this person is losing his/her membership once their identity's revealed. "I think they don't want members to fuss. I think it [was] also quietly done so it didn't draw attention from the county."
Jeffrey Kreafle, the general manager of Congressional Country, did tell the Post the club is working on obtaining the proper permits. Meaning any dreams of further Woodward-and-Bernstein drama can be put to bed.