The Loop
British Open 2018: A "hungover" Eddie Pepperell nearly won the claret jug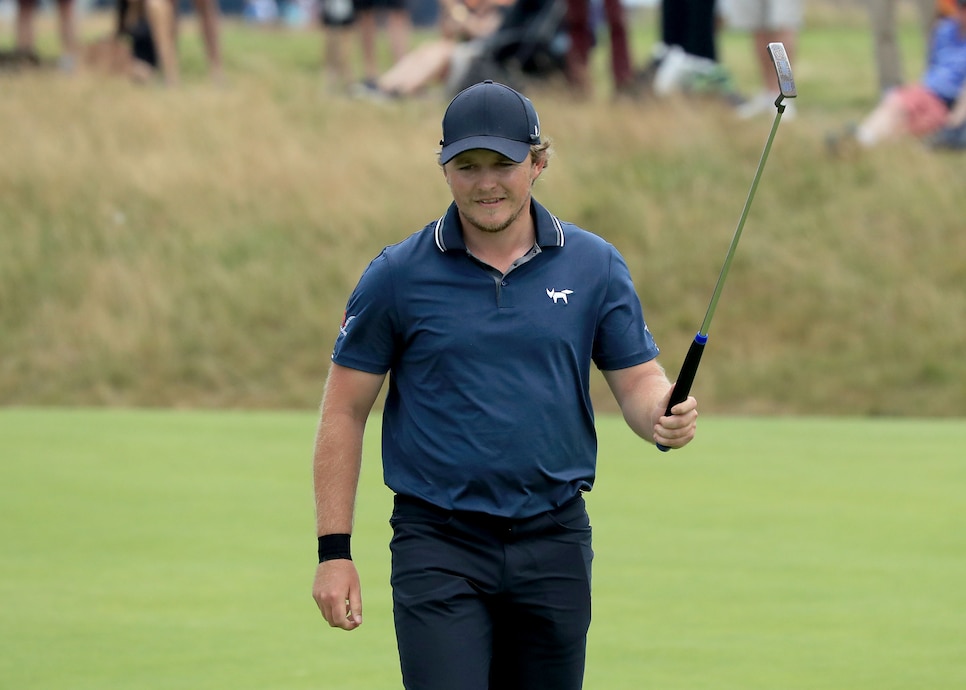 CARNOUSTIE, Scotland -- British Open winners are expected to throw back a few celebratory beverages. Heck, the trophy is a freaking wine jug. But while the drinking is supposed to come after the completion of the final round, one man's choice to booze the night before nearly resulted in a first major title.
Eddie Pepperell wound up finishing tied for sixth at the 147th Open Championship, but for awhile, his five under par total looked pretty good with just about everyone other than Francesco Molinari struggling at Carnoustie on Sunday. So how did the Brit explain his final-round 67 to climb into claret jug contention?
The 27-year-old Pepperell later clarified, "I didn't really have that much to drink, just I'm a lightweight, yeah."
In any event, weekend hackers everywhere have even less of an excuse for playing poorly.