The Loop
British Open 2018: Jordan Spieth pays 9 pounds for a haircut, gets what he paid for
CARNOUSTIE, Scotland — Jordan Spieth grabbed golf fans' attention by going low for a high finish on Saturday at the 147th Open Championship. And that was just his haircut.
Even wearing a hat, the haircut was obvious. Here's a look from the front: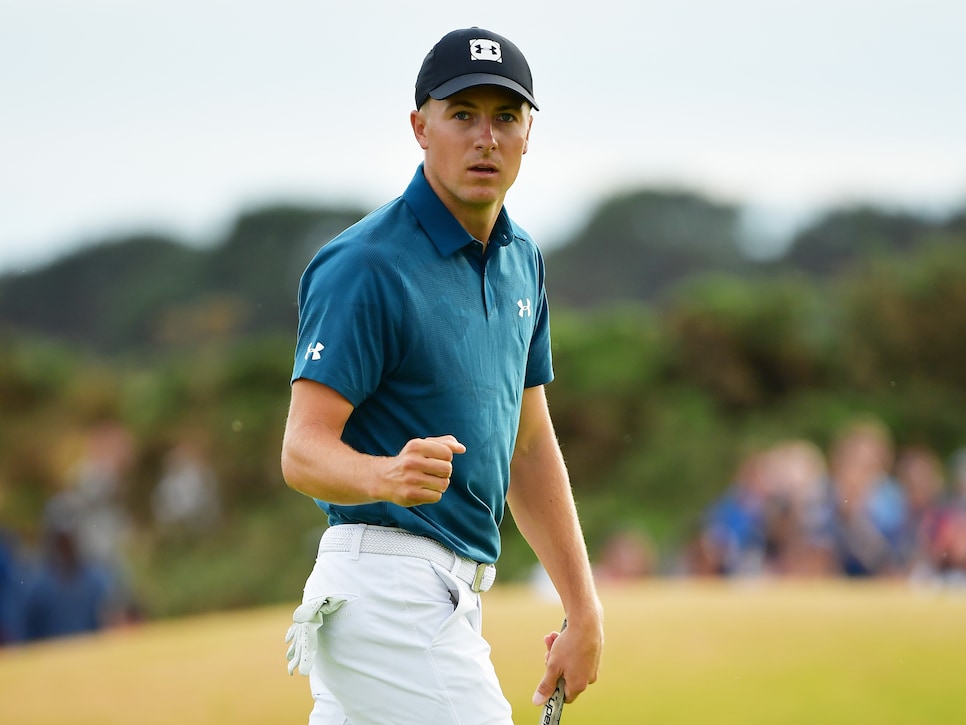 And here's a look from the side after he took off his hat to shake hands with playing partner Kevin Chappell:
Pretty, pretty short. . . Following his round, Spieth fielded questions on both his 65 that put him in a tie for the lead with Xander Schauffele and Kevin Kisner and his new do. Here was the humorous exchange between Spieth and The Athletic's Rick Reilly, who Spieth thought was put up to this particular line of questioning by his agent, Jay Danzi:
Q. Haircut?
JORDAN SPIETH: Yeah, you asked that because Jay told you to.
Q. No.
JORDAN SPIETH: Oh, you didn't?
Q. I'd actually like you to take your hat off for the crowd. It looked nice.
JORDAN SPIETH: No, my hair got a little long, and I needed to get a haircut, so I did this morning.
Q. How much did you pay?
JORDAN SPIETH: 20 pounds, I think. It was like a 9 pound haircut, and I tipped them.
I can attest that Reilly asked on his own because in discussing Spieth's new look we made an over/under bet on the price of the haircut. I took under £15. Cha-ching!
Then there was this back-and-forth a bit later in Spieth's press conference:
Q. Jordan, can I just clarify, did you just go to Carnoustie town centre and find the nearest barber?
JORDAN SPIETH: Yeah, I don't even know where I went.
Q. Did they know who you are?
JORDAN SPIETH: I don't think so. They didn't really say much. He didn't really say much.
Q. He didn't say, "What are you doing?"
JORDAN SPIETH: He went a little high and tight. (Laughter). It was a little bit -- it was intended to be what I normally get, and instead he went a little shorter. Very British haircut. A little shaved on the sides, a little longer on top. It is what it is. Summertime, it works out.