The Loop
Lane Kiffin casually floated the theory that some SEC teams are cancelling games not because of COVID, but because they suck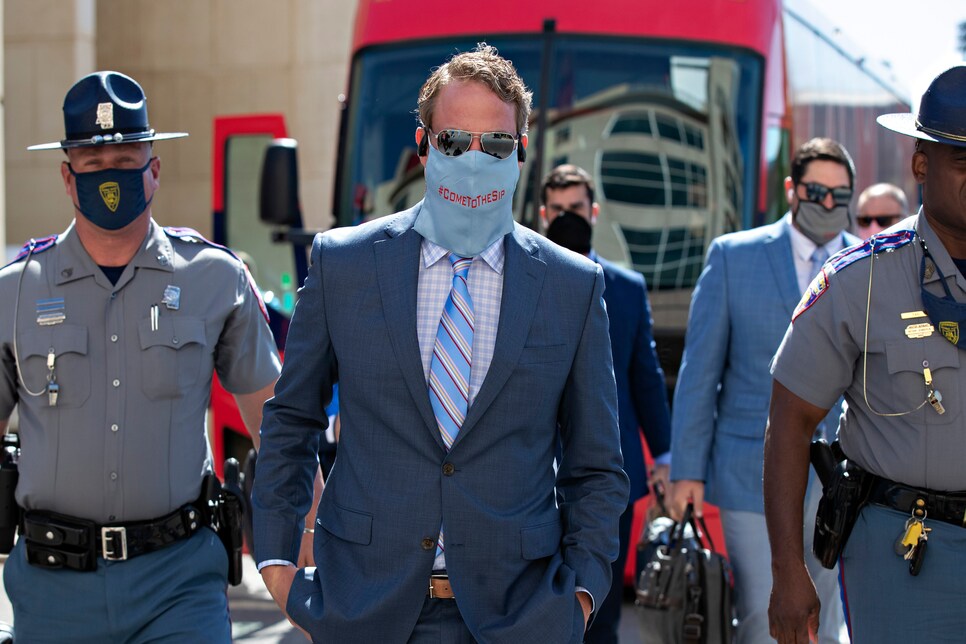 If you're a regular reader of The Loop or another college football-covering blog on this here internet, then you know that when Lane Kiffin opens his mouth, just about anything is liable to come out. Harsh truths, outright lies, smack talk, self-congratulation, and pure, unfiltered entertainment. So when asked about the SEC's current rash of COVID-related game cancellations and postponements by the Mississippi Clarion Ledger on Wednesday, you knew he was going to have some sort of take, and hoo boy he did not disappoint. Take it away, Kiff.
"I guess injuries are counting in those numbers that people can get out of playing. I don't know. Maybe some people don't want to play. Maybe their season's not going good. So who knows?"
If that isn't a slap in the face to ol' Orgeron and the 2-3 LSU Tigers—who staved off a potentially humiliating beatdown when this weekend's holy war with Alabama was postponed—we frankly don't know what is. Kiffin just wants to ball, and if he can't ball, he's going to have to take some potshots. In Lane Train's world, something always has to give.
The Ole Miss ball coach does raise an interesting point, however. With over half the SEC schedule axed this weekend, injuries, in concert with positive COVID tests, are part of what is driving the cancellation and/or postponement of games. If you don't have cover for guys who go down with COVID due to injuries (or vice versa), then you can't field a football team, and last time we checked, if you can't field a football team, you can't play football.
Then again, you might just suck. Like Kiffin said, who knows?