The Loop
Lane Kiffin has finally embraced his inner troll, and it's a delight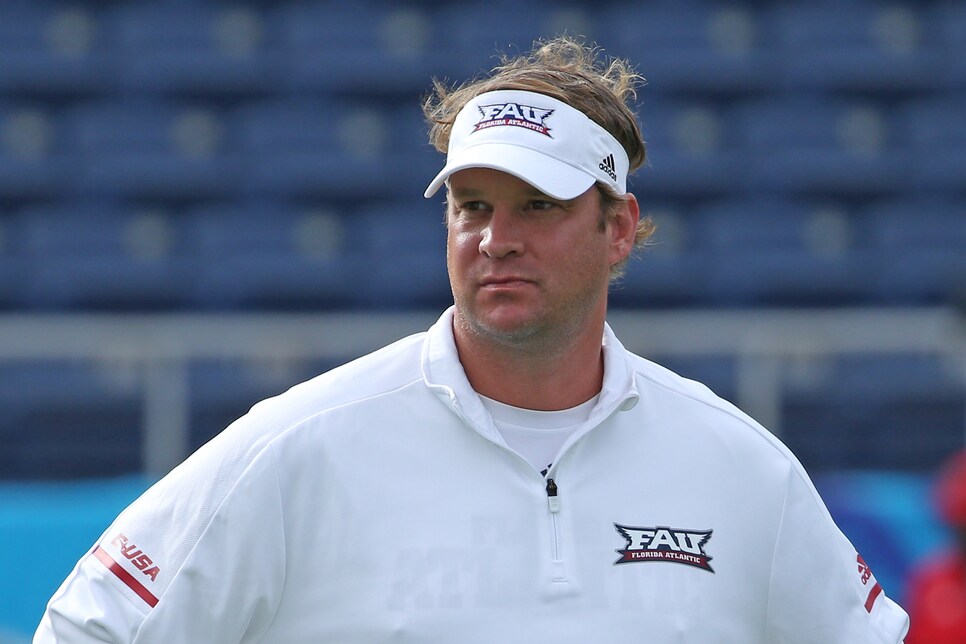 The personalities that fill the college coaching ranks are so oily they make used car salesmen seem upstanding. And it's not just their slimy demeanors that are off-putting; it's the sanctimonious, hypocritical "leader of men" B.S. that's hard to swallow. Which is what's made Lane Kiffin's 2017 so damn refreshing.
Kiffin, the poster boy of nepotism who's burned every bridge he's crossed, has enjoyed a rejuvenation of sorts as coach of Florida Atlantic. Yes, part of this turnaround is due to his team's on-field success -- FAU, a long dormant program, has won eight straight games and is playing in its conference championship this weekend. But Kiffin's true achievement is finally embracing the inner troll he's tried to hide, and the results have been a delight.
A position evidenced on his Twitter account. Here's Kiffin throwing daggers at Tennessee, a school he left after one season:
Throwing shade at Nick Saban, his former boss who Kiffin shares an icy relationship with:
Or toying with the world by saying he has video of Saban dancing:
And just his general posts with zero context that are somehow fantastic:
Four schools will make the college football playoffs after this weekend, but they should go ahead and cancel the tournament. Because Lane Kiffin is the undisputed gridiron champ.