Tour Life
Justin Thomas revealing how he fared on his annual goals list is golf's other tradition unlike any other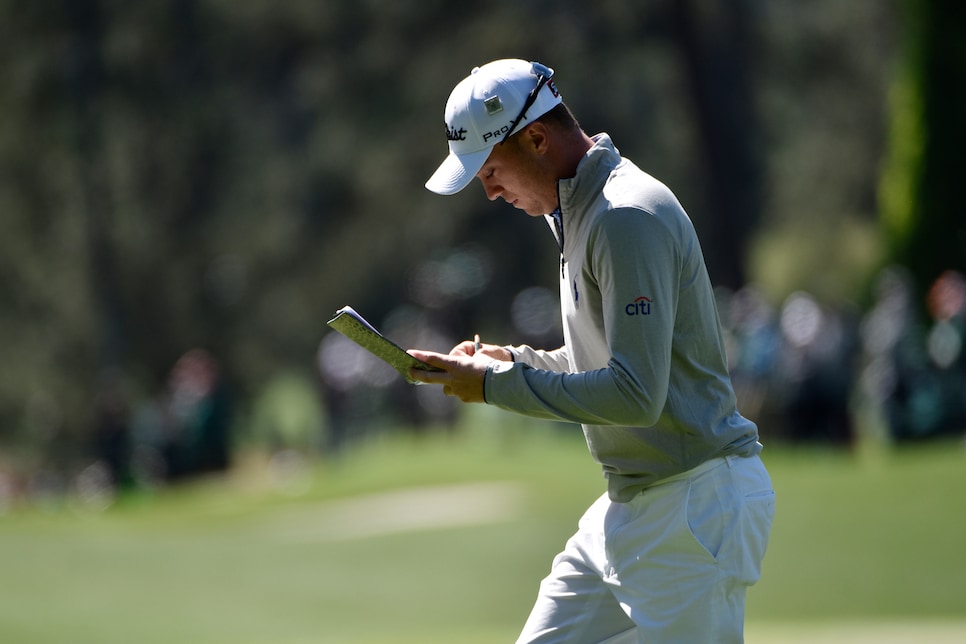 Another PGA Tour season has concluded meaning two things: Some golfers just got PAID and it's time for Justin Thomas to reveal how he did with his annual goals list. Actually, JT got PAID as well ($2.75 million for his T-5 at East Lake) so as you can guess, he fared pretty well this season.
In case you're new to this other golf tradition unlike any other, Thomas likes to share the list of goals he set for himself before the season started. And then he notes if he achieved or didn't achieve what he set out to do. It's not mind-blowing stuff, but it's a cool look into the mind of one of the top golfers on the planet.
Anyway, following a year in which he didn't accomplish most of his really (really) lofty goals, Thomas was happy to report green checks for most of this season's list. Have a look:
Obviously, winning a major is the big one in there, something JT did thanks to a ridiculous back-nine rally at the PGA Championship. And although he didn't win four times (surprisingly, that was his only win) or return to World No. 1 (he got as high as No. 5), as his buddy Tiger Woods always used to say, any year you win a major is a good year. Well, at his peak, Tiger would probably have been disappointed with only winning one major in a year, but you get the point.
Now Thomas might have won more if he had hit his strokes gained putting goal, but he at least he improved from the previous season. And there's always the off-season to work on that stuff. Well, keep working hard in Justin's case.
Hey, this year, the PGA Tour is even taking a full two weeks off before the next season starts! We're guessing JT will be out on a practice green soon. After he plots out next year's goals in his notes app, of course.