The Loop
Justin Thomas' not-so-secret weapon, a power couple's close call and 2020's slowest pro golfer
Welcome to another edition of The Grind where we may have been wrong about caddies. Normally, I don't think they matter much on the PGA Tour—please don't hurt me, Steve Williams!—because they're all very capable, but Jim Mackay might be proving otherwise. After helping Matthew Fitzpatrick finish third at the Memorial and guiding Justin Thomas to victory at the WGC-FedEx St. Jude Invitational, Bones is the best pinch-hitter in sports right now and one of the country's top-paid consultants in any industry.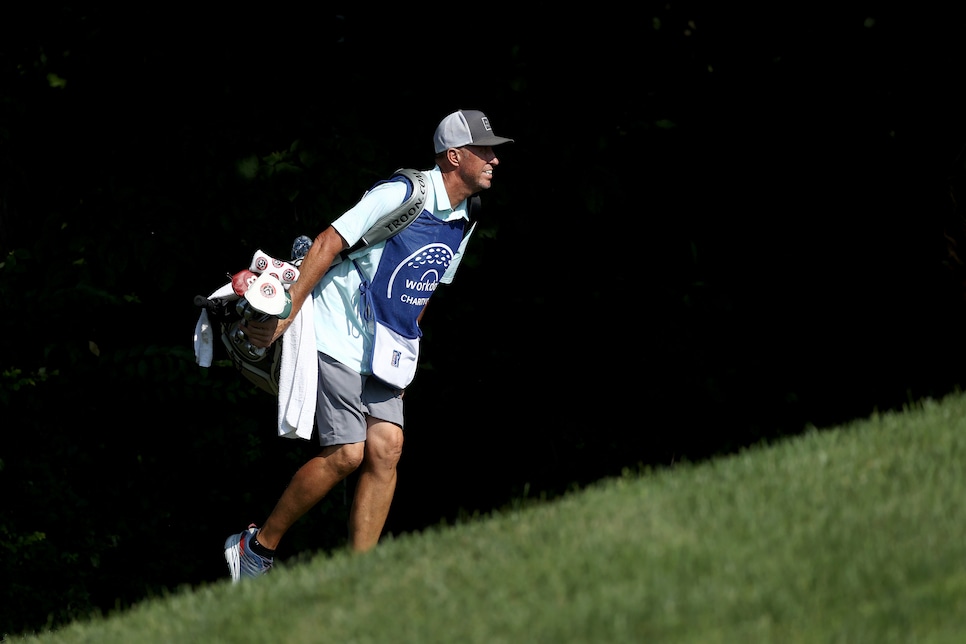 Of course, Justin Thomas is also arguably the best player in the game right now so he might have won in Memphis with me on the bag. OK, now Steve Williams is really going to hurt me. I take it back! I love caddies! If anything, caddies are underrated! Before I say anything else that could get me in trouble, let's move on to what else has us talking this week.
Justin Thomas: The 27-year-old is the World No. 1 again after claiming last week's WORLD Golf Championship. Makes sense, if you think about it. He's also the third-youngest player to win 13 times on the PGA Tour since 1960. The only two who got to that level quicker? Tiger Woods and Jack Nicklaus. You may have heard of them.
After the win, Thomas acknowledged how lucky he got with a few shots in that final round. He's also lucky he could turn to Bones after his usual caddie, Wally Pipp Jimmy Johnson, wasn't feeling well. Regardless of whether you think Bones makes much of a difference, if JT and his opponents do, then he has an edge. Speaking of having an edge …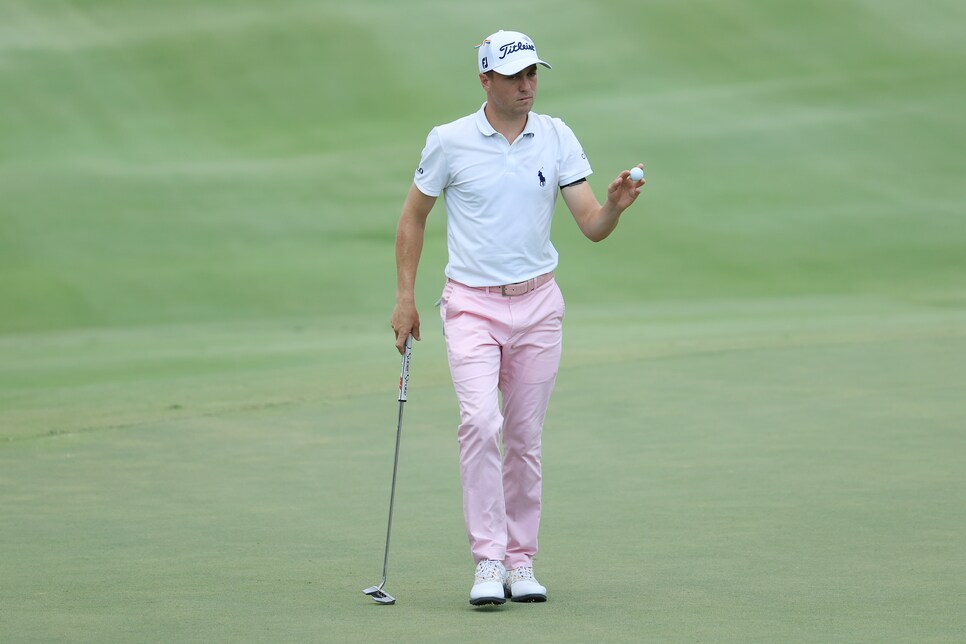 Jim Furyk vs. the geezers: One start on the PGA Tour Champions, one trophy added to the mantel. Bernhard Langer and Co. could be in trouble, because this dude is going to EAT on the senior tour, as the kids would say. But probably not Jim's kids. They're too old.
Danielle Kang: What a fantastic week for the LPGA, which returned for the Drive On Championship at historic Inverness Club in Toledo, Ohio, had little COVID-19 news and had one of its biggest stars win. Kang held off Celine Boutier by one for her fourth career LPGA Tour title. And while COVID has changed a lot of things, it couldn't stop this time-honored tradition: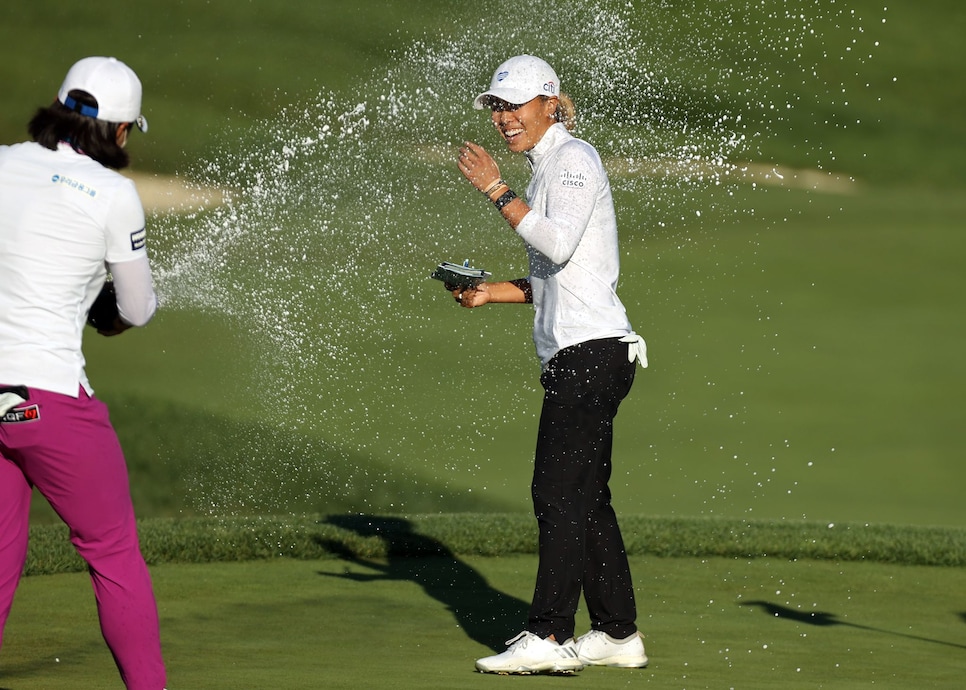 Richy Werenski: A week after a disappointing final round at the 3M Open, Weresnki doled out the disappointment to others thanks to a frantic finish at the Barracuda Championship. He holed his second shot for eagle on No. 16 and then birdied 18 to grab a one-point (yes, one-point) win. The 28-year-old's maiden PGA Tour title earned him a spot in this week's PGA Championshp, which he eagerly took. You know, because it's a major. Anyone would do the same, right? Wrong …
Ryan Moore's schedule: In what is one of the oddest WDs in golf history, the 37-year-old decided to skip the PGA Championship because of a "scheduling conflict." Turns out, Moore didn't want to play in both the Barracuda Championship and the PGA, where he was the ninth alternate. So figuring he wouldn't get into the field at TPC Harding Park, he played in the Barracuda and finished T-12. But still, you'd think he'd make an adjustment after getting a spot. C'mon, Ryan! THIS IS MAJOR!
Brendon Todd with a 54-hole lead: Todd overcame the full-swing yips to become a PGA Tour winner again last fall. Now he needs to overcome Sunday struggles to truly establish himself as one of the game's best players. In the last month, the 35-year-old has held the 54-hole lead twice, but in those final rounds he has produced seven bogeys, one triple and a remarkable zero birdies.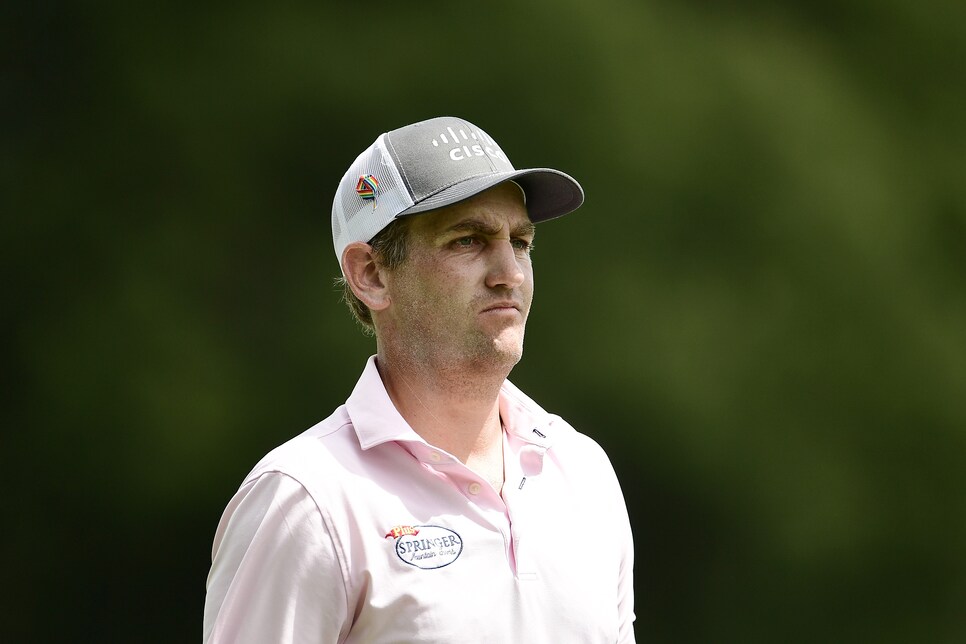 Omar Uresti's pace of play: A new contender for the slowest golfer in the world has emerged. Well, maybe new is the wrong term since the 52-year-old Uresti long ago developed a reputation as a plodder on the course, but what happened at the Barracuda is a new slow low.
The PGA Tour heads to San Francisco for the PGA Championship, AKA the one that used to be the fourth major until it moved to May last year, only to become the year's first major in 2020. It's also the one that Brooks Koepka always wins no matter what month it's played in, and after a T-2 in Memphis, Vegas has moved Brooks and Justin Thomas up to co-favorites to win at TPC Harding Park.
Random tournament fact: It's been 93 years since Walter Hagen won his fourth consecutive PGA title. And Koepka is trying to become the first golfer to win three consecutive majors since Peter Thomson won the British Open from 1954-1956.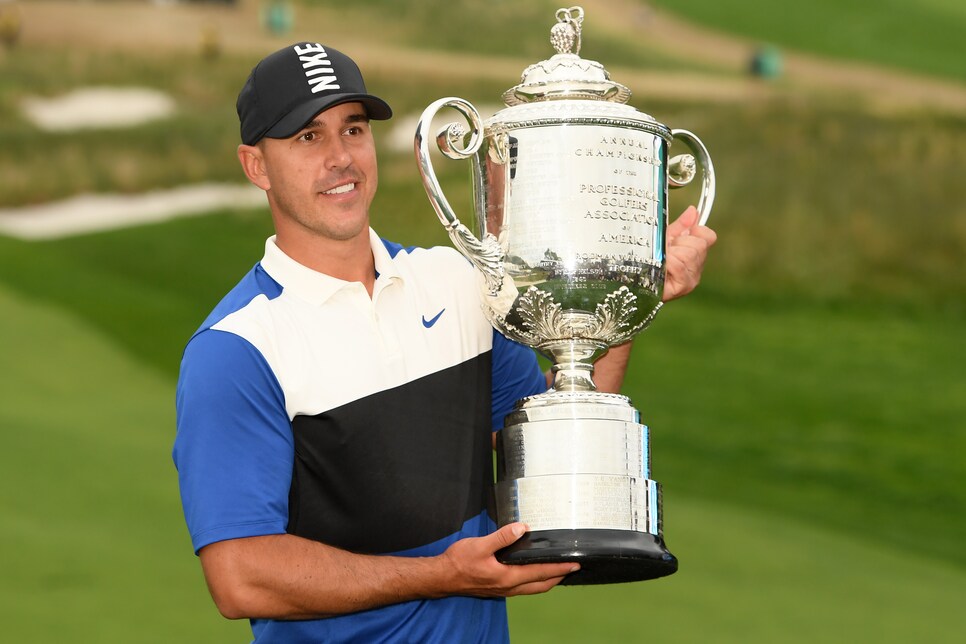 RANDOM PROP BETS OF THE WEEK
—Brooks Koepka cares that history is against him this week: 1 MILLION-to-1 odds
—Justin Thomas will win the 2020 PGA Championship: 10-to-1 odds (Actual odds, co-favorite)
—Bones is never leaving his bag if he does: LOCK
We love seeing someone put on blast for not settling debts. Pay up, Butch! For whatever it is.
Props to this dad for pulling off this hilarious prank and not letting up:
And finally, how about this marshal letting Justin Thomas know his ball was in the fairway:
That's a strong point right there. Congratulations on a job … done.
THIS WEEK IN TOUR PRO PUBLIC DISPLAYS OF AFFECTION
Power couple Danielle Kang and Maverick McNealy couldn't quite pull off a double victory as Mav finished seventh at the Barracuda Championship. But Kang confirmed they are just a couple of golf nerds when they talk:
"Yeah, we talk about the best shots we hit, normally the best putt we made, the most unlucky shot we got," Kang said. "We talk a lot of golf. We just go, 'Baby, you would've loved this shot. I hit this high cut over a tree …'"
Talk birdie to me, baby. Sorry, couldn't resist.
"I'm always trying to add more value to my life in general. I mean, my goal is to live to 130 or 140. I really think that's possible now with today's technology. I think somebody's going to do it in the next 30 or 40 years." —Bryson DeChambeau to GQ. Justin Thomas summed up most peoples' reactions:
THIS WEEK IN PROS ARE JUST LIKE US! (SORT OF)
Joel Sjoholm hit a shot so bad it ended up on a small island in the middle of a water hazard. Unlike us, he took a boat(!) out to his golf ball, moved some sponsor signs around and made bogey. Even the pros will do anything to save a good golf ball!
Congrats to Caleb Manuel for winning the Maine State Golf Association Junior Championship with a walk-off ALBATROSS:
The only way that would have been better is if there was video. … Kudos to Phil Mickelson for finishing runner-up at the WGC. That should stop the "Play on the senior tour!" comments. Until his next bad hole, at least. … Sam Horsfield won his first European Tour title at the Hero Open. It will not be the last for the young man who turns 24 next week. … Brittany Lang finished T-6 in her first LPGA start since giving birth in January. This was probably the best week of sleep she's had all year. … And finally, with my major, the 2020 HGGA Championship, set for next week, I've been taking some swings every night in the backyard: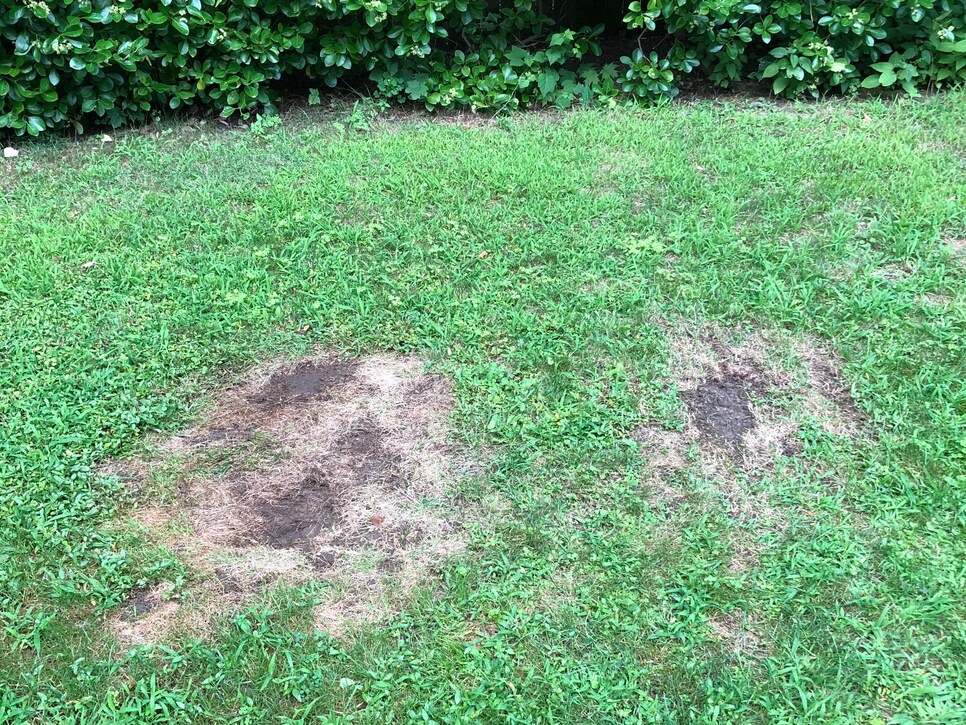 My wife isn't thrilled with the result.
RANDOM QUESTIONS TO PONDER
Why does Butch Harmon owe Danielle Kang $100?
Who will live longer: Bryson DeChambeau or Gary Player?
How much does a gardener cost?