News
PGA Championship 2020: This is one of the oddest WD reasons you'll see at a major championship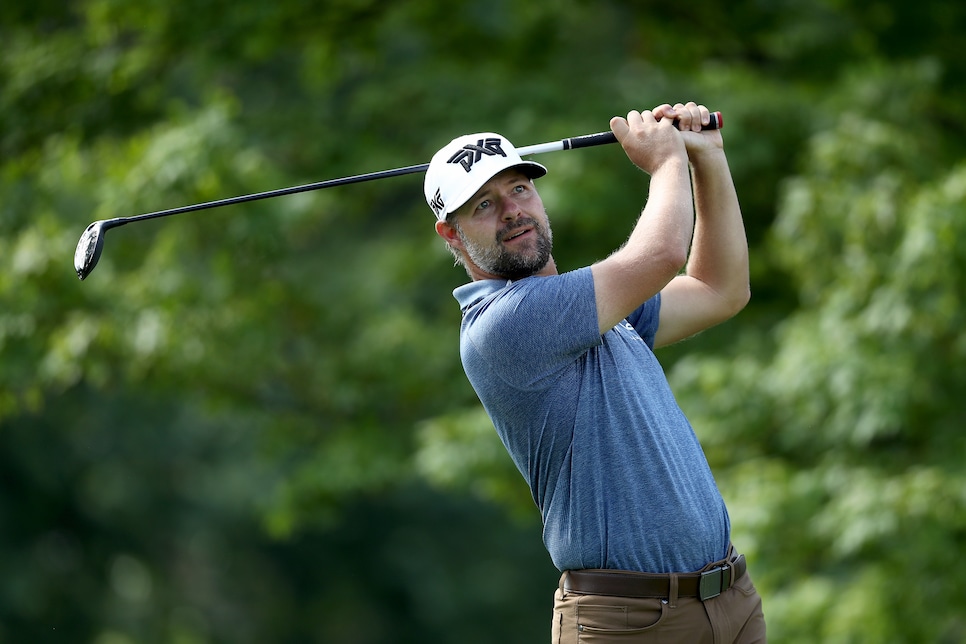 Ryan Moore has opted out of this week's PGA Championship at TPC Harding Park. In itself, not surprising: Due to myriad concerns, COVID-19 safety chief among them, Moore was the 12th player to withdraw from the proceedings as of Monday afternoon.
Moore's stated reasoning for pulling out, however, is something you don't see at such a prestigious event.
On Monday, the PGA of America announced Moore was out of the field due to a "scheduling conflict."
Now, it's not the first time a player couldn't make the PGA due to previous engagements. Ben Hogan famously passed on the 1953 PGA Championship after winning the Masters and U.S. Open earlier in the year. Although the Hawk did have a noble reason: The Open Championship overlapped with the PGA, and Hogan decided to go for the claret jug instead of the Wanamaker (which he won, completing a triple crown season).
However, Moore was already in the area, playing at the Barracuda Championship in Truckee, Calif., just three hours away from San Francisco.
Moore's camp told Golf Digest's Brian Wacker that Moore didn't want to play both the Barracuda and PGA, and listed as ninth alternate for the PGA at the beginning of last week, decided to play in the Barracuda. When he ultimately got into the Harding Park field, Moore decided to pass, sticking to his original plan. Instead he is opting for rest in hopes for a FedEx Cup posteason run.
Moore will be replaced by Xinjun Zhang, who will be making his major championship debut at Harding Park. Alex Noren is now the next alternate.