Draft SZN
Let grandpa have Mac Jones' cannon arm, we'll take Justin Fields' 4.44 40 a million times out of a million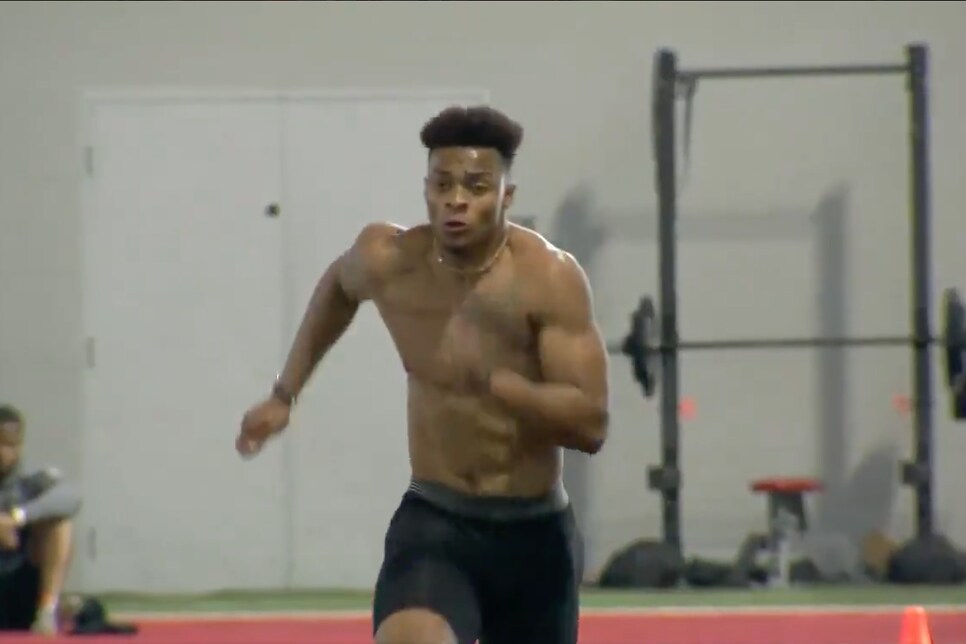 Late last week, the San Francisco 49ers sent the Miami Dolphins their 12th overall pick, a 2022 1st and third, and a 2023 first in exchange for the third-overall pick in next month's NFL Draft. It was a hefty price to pay, and according to sources around the NFL, there is only one reason the 49ers were willing to paying it:
Depending on who you ask, Jones is anywhere from the second to the fifth best quarterback in the 2021 NFL Draft. He had a stellar senior season at Alabama, leading the FBS in yards (4,500) and finishing runner-up in touchdowns (45) all while throwing just four interceptions. Oh and he also won a national championship. Almost forgot to mention that.
On Monday, Jones showed his howitzer arm at Alabama's Pro Day, hurling bomb after bomb to Heisman-winning wideout DeVonta Smith. Like BYU's Zach Wilson last week, the highlights—unpressured, in perfect dome conditions, throwing to an elite wide receiver—turned armchair analysts into sentient drool puddles.
Said drool puddles can have their cornbread pocket prince just the same way they had Sam Darnold and Josh Rosen back in 2018, however. Hope you enjoy being stuck with the Kirk Cousins 2.0 for the next decade. While you're drinking in that sweet, sweet arm talent, we'll happy take this as a consolation prize:
That's footage of Ohio State quarterback Justin Fields clocking a 4.44 40 at his Pro Day. It hit the internet at almost exactly the same time as Jones' highlights on Monday and offers a fascinating juxtaposition. If you're an NFL GM, do you want the Friday Night Lights kid with a national championship and an Uncle Rico arm, or do you want the one who can outrun a Maserati (and also hung 385 yards and six touchdowns on Clemson in the national semifinal with a bum set of ribs)?
Apparently, if you ask John Lynch and Kyle Shanahan—Jimmy G believer, architect of the Super Bowl's greatest collapse—they'll tell you Jones. If you ask us, well, let's just say we have the need for speed.