Jordan Being Jordan
Jordan Spieth starts his latest PGA Tour season in the most Jordan Spieth way possible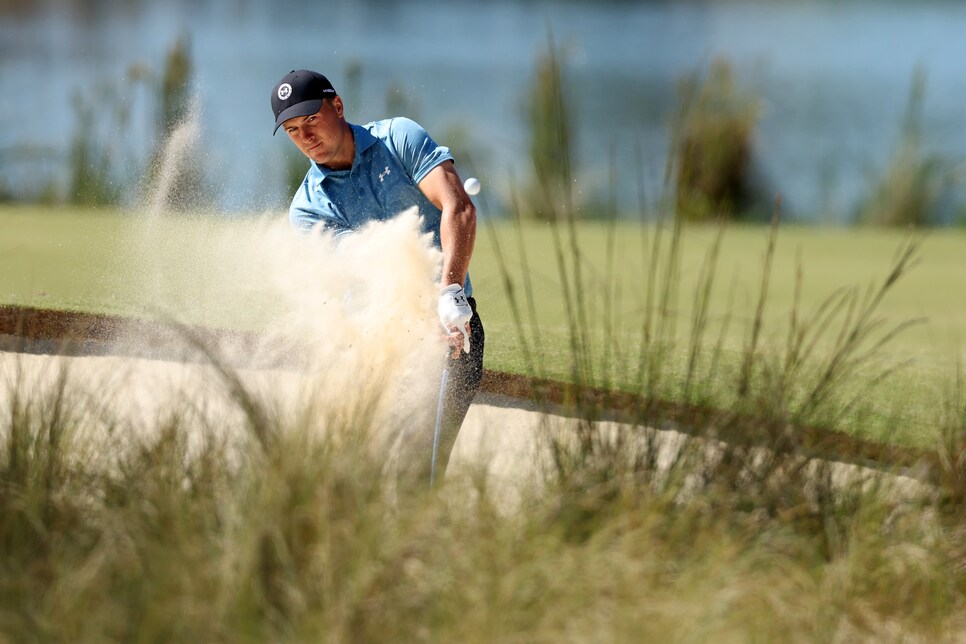 It's been nearly two months since Jordan Spieth last played in a PGA Tour event. It's been nearly a month since we last saw him compete at the Presidents Cup. And yet it didn't even take one hole of the new 2022-23 campaign to see that he's already in mid-season form. At least, from an entertainment perspective.
Spieth missed the fairway with his opening tee shot on Thursday at the CJ Cup, then went over the green on his second and found his golf ball near some TV equipment. It's situations like this where the three-time major champ really works his magic.
First, Spieth called over a rules official and made sure of his free drop. Then, he hit a beautiful pitch shot to tap-in range. Obviously.
Death, taxes, and Jordan Spieth making exciting—and bizarre—pars. Did we mention this was his FIRST hole of the entire season? Classic Jordan.
Unfortunately for Spieth, the big numbers that he's been known to write down on his scorecard in recent years have followed him into the start of this season as well. Another pulled drive on No. 6 at Congaree Golf Club in Ridgeland S.C., led to a triple bogey.
His first triple bogey of 2022-23 that is. The Jordan Spieth roller coaster is just starting up again.