PGA Tour
Scottie Scheffler is making a big equipment change after frustrating finish to last season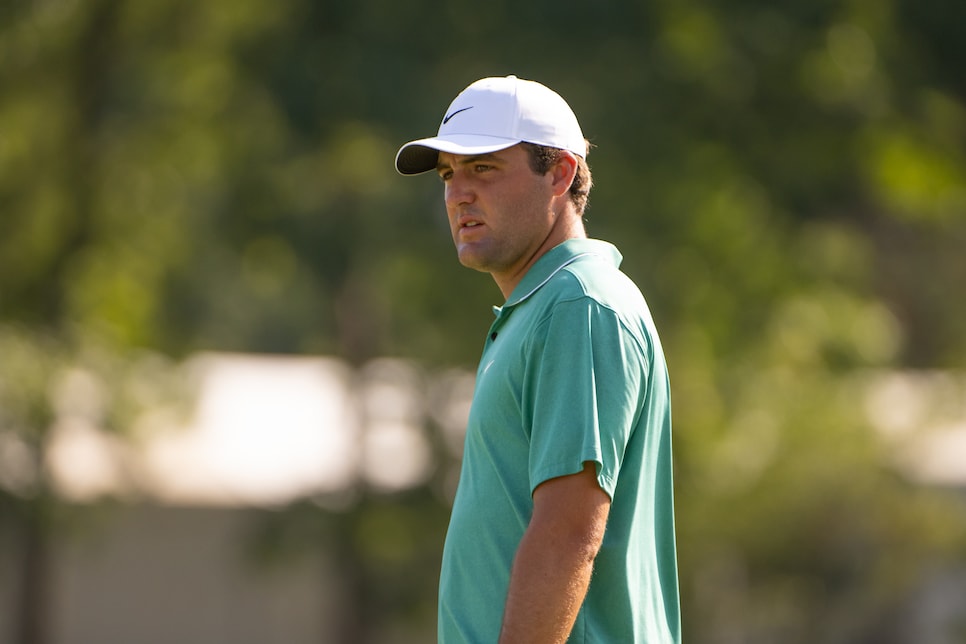 Golf fans wouldn't expect a World No. 1 and reigning Masters champ to bench his putter. But according to Scottie Scheffler, April's win at Augusta National was the last time he putted well for four consecutive days. Well, not including that final hole, of course.
"I think of the Masters as a five-shot win, not a three-shot win," Scheffler joked on Wednesday about his four-putt on the 72nd hole.
But Scheffler has made a serious equipment move ahead of his 2022-23 PGA Tour season debut at the CJ Cup. The "streaky" putting that plagued him over the season's final months and prevented the Player of the Year from capturing the FedEx Cup was enough to get him to not only change putters, but the style of putter he uses.
The 26-year-old confirmed he has a mallet putter in his bag this week after nearly a decade of using a blade on the greens.
"I typically don't like changing equipment at all, but I've been using it now for probably two, three weeks," Scheffler said. "Late in the year I putted what felt like to me pretty poorly, I was really streaky. I was trying a few different things and that's not really a way to improve when you're kind of, felt like I was kind of blindly throwing darts just trying to find something."
Scheffler said he grabbed an old mallet type putter at home like the one he used to win the 2013 U.S. Junior. And Titleist sent him a new Scotty Cameron by Titleist X5.5 Prototype mallet the next day.
"For me it's just really easy to line up, I feel like I'm more consistent with it," Scheffler added. "I feel like my ceiling's still the same. I can get hot with the putter and make a ton of putts, but I felt like my floor was a little too low last year, so hopefully this will be one of those deals that will kind of raise the floor."
Last season, Scheffler finished 58th in strokes gained putting on the PGA Tour. He also picked up his first four PGA Tour wins, but none came after he slipped on the green jacket in April. Scheffler held a six-shot lead entering the final round of the Tour Championship in August—thanks in part to the event's staggered leaderboard— but lost to Rory McIlroy by a shot.
"I'm very competitive and I was frustrated with how last season ended," Scheffler said. "I really want to win the FedExCup, so for me it was kind of harder to check out this time of year."