Season Preview
9 things to know heading into the 2022-23 PGA Tour season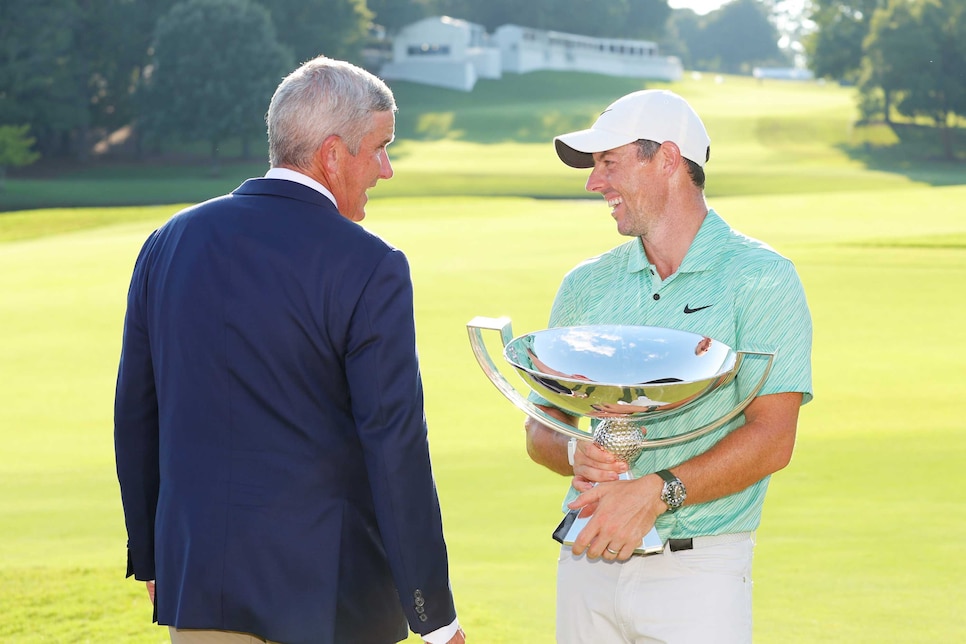 Just two weeks removed from the craziest season in PGA Tour history a new season resumes at this week's Fortinet Championship. But the ripple effects of everything that happened this year—including a repossessed parking spot—are just beginning to be felt. The schedule will be different. The stakes will be different. Heck, the criteria for earning a PGA Tour card will be different. So to help sort it all out, we broke down all the significant changes you need to know heading into the new season.
1. There will be a LOT more prize money
And we don't use the all caps button lightly. There is now $428 million at stake for 44 regular events (up about 15 percent after already going up last year) and that doesn't include the $75 million FedEx Cup bonus pool. And it's not just the rich getting richer. For the first time, players are guaranteed $500,000 in prize money, and rookies and players returning to the tour can draw against future earnings if they want. This should put a lot of players more at ease when hitting the road and deciding to treat themselves to a stay at the Marriott instead of the Econo Lodge. Lower-ranked players also will receive a tournament travel stipend of $5,000. Good news for golfers. More bad news for Econo Lodge.
2. There will be a LOT more PIP money
And more players receiving it. In the first year of the PGA Tour's Player Impact Program—AKA PIP—10 players got varying cuts of a $40 million pot, but that's been raised to 20 players divvying up $100 million. In other words, it pays to be popular. Which is GREAT news for Rickie Fowler.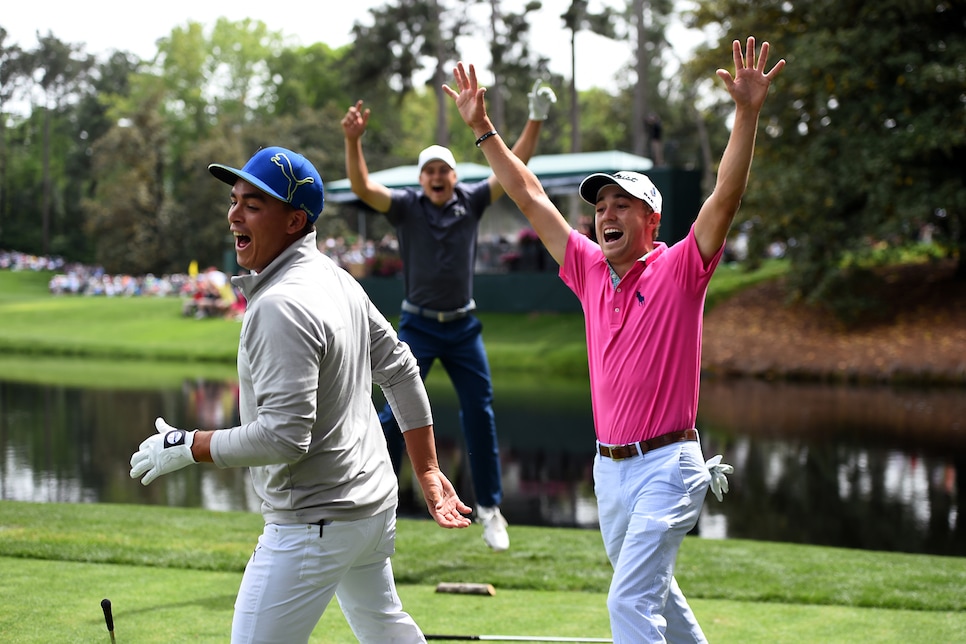 But the cool kids won't just be getting an end-of-the-year bonus now. Being in the top 20 of PIP will also get those players into the biggest events of the season. Regardless of how they're playing. Speaking of those biggest events …
4. There will be ELEVATED events
To combat LIV Golf taking some of the PGA Tour's best—and, yes, most popular—players, the tour basically created a LIV tour within its season by ELEVATING (sorry, we just love that term) some existing events. A dozen tournaments will get this ELEVATED status, which means they will dole out $20 million purses similar to LIV to a select field (still TBD) of top players including those 20 PIP guys. The best news for golf fans is that we'll get to see these guys all playing in the same events a lot more. So in a way, we're getting a bit of a bonus, too.
5. The LIV guys are out … for now
PGA Tour Commissioner Jay Monahan has made clear that defectors to LIV Golf are banned from coming back. That being said, a judge may have something different to say. At some point. A lawsuit originally brought by 11 LIV golfers against the PGA Tour (the number is down to seven now after some dropouts) is still pending with a summary judgement date set for July 23, 2023, and an expected trial date of Jan. 8, 2024. No matter what the outcome is, it sounds like some lawyers will be making some ELEVATED salaries for the next couple years.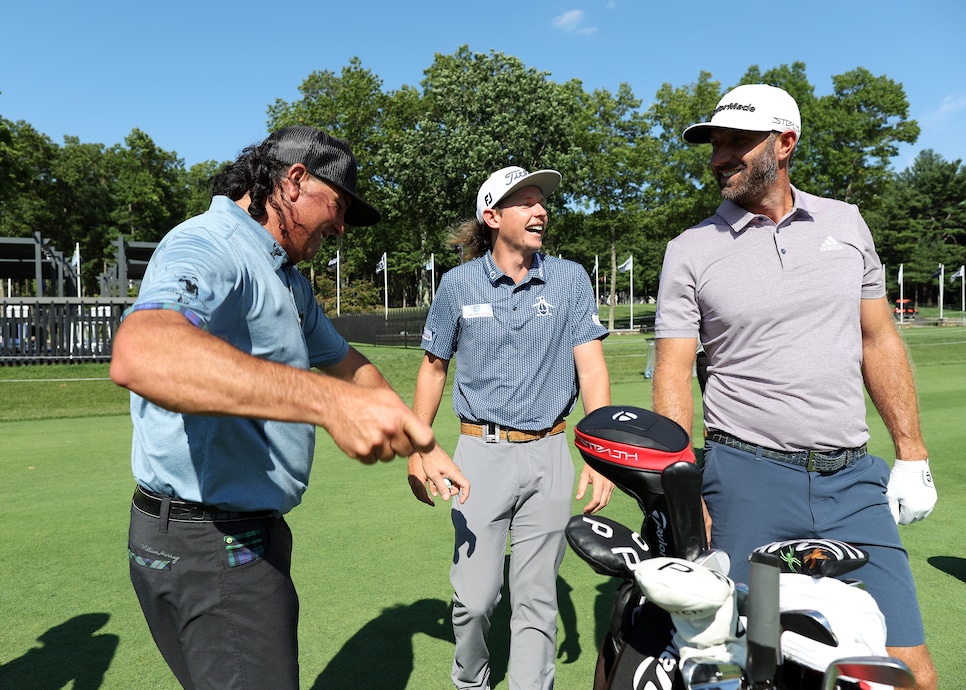 6. It will be more difficult to qualify for the FedEx Cup Playoffs
A lot more difficult, in fact. Since the inception of the PGA Tour's postseason in 2007, 125 players have gotten in, but that will be cut to the top 70 now. That means you better really step up your game if you want to dive into that Scrooge McDuck pool of cash at the end of the season. That also means …
7. It will be more difficult to keep your PGA Tour card
Only those top 70 will be fully exempt for the following season. Again, instead of the 125 who usually keep their cards through the regular season. What happens to those who finish outside the top 70? Well, the details are stilll being worked out, but essentially, there will be a series of fall events in which players will compete for PGA Tour cards. So it's kind of like a combination between the old Q School and the Korn Ferry Tour Finals, which has been scrapped. (Oh, and there will be a PGA Tour Q school again with five spots available.)
8. It's the last wrap-around season
At least, technically. As we just mentioned, you'll see golf in the fall, it just won't count towards the following season's point totals. So no more jokes about the PGA Tour's off-season being shorter than a typical Taylor Swift relationship. The guys will get some proper time off between seasons. But a select few will play one extra week because …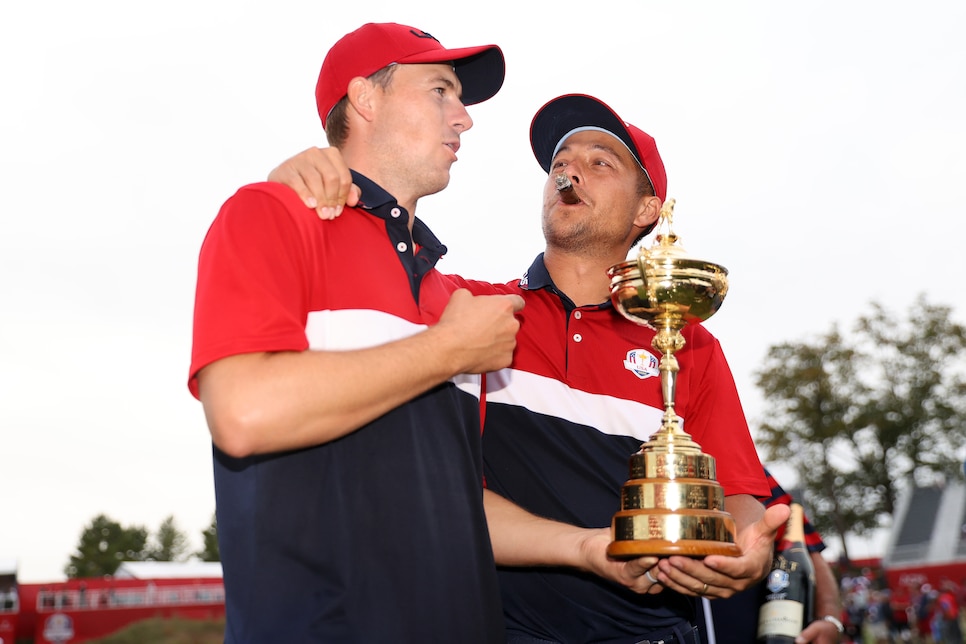 On top of everything else, golf's fiercest rivalry (well, at least until LIV came along) will renew. And with a potentially vastly different cast of characters. As of now, all LIV guys have been bounced from consideration, including Henrik Stenson, who was supposed to captain the squad. In his place, Luke Donald will have a much shorter list of guys to choose from when qualifying ends at a Sept. 3 cut-off date. Meanwhile, U.S. captain Zach Johnson will finalize his team after the second FedEx Cup Playoff event, the BMW Championship. Like Steve Stricker in 2021, Johnson will make six captain's picks so American golfers should probably start buttering up ZJ now.