Tour Life
The PGA Tour wasted no time taking away Cameron Smith's prime parking spot
Cameron Smith walked away with one of the biggest first-place checks in golf history when he won the Players Championship and the cool $3.6 million prize that comes with it earlier this year. But the Aussie also earned something that would cut down on how much actual walking he has to do at TPC Sawgrass.
Another perk that comes with claiming the PGA Tour's flagship event is a prime parking spot right next to the clubhouse in Ponte Vedra Beach. It's a small, but coveted piece of real estate that the winner lords over until a new winner is declared. Or, apparently, until, the reigning champ gets a new gig.
According to Golfweek's Adam Schupak, Smith's spot is no longer. And it's not because the PGA Tour is cracking down on a new mullet policy. The World No. 2 made his move to LIV Golf official shortly after the FedEx Cup Playoffs concluded and the tour wasted no time changing the sign. Here's what it looked like less than two weeks ago:
And here's what it looks like now, courtesy again of the parking lot sleuth Schupak: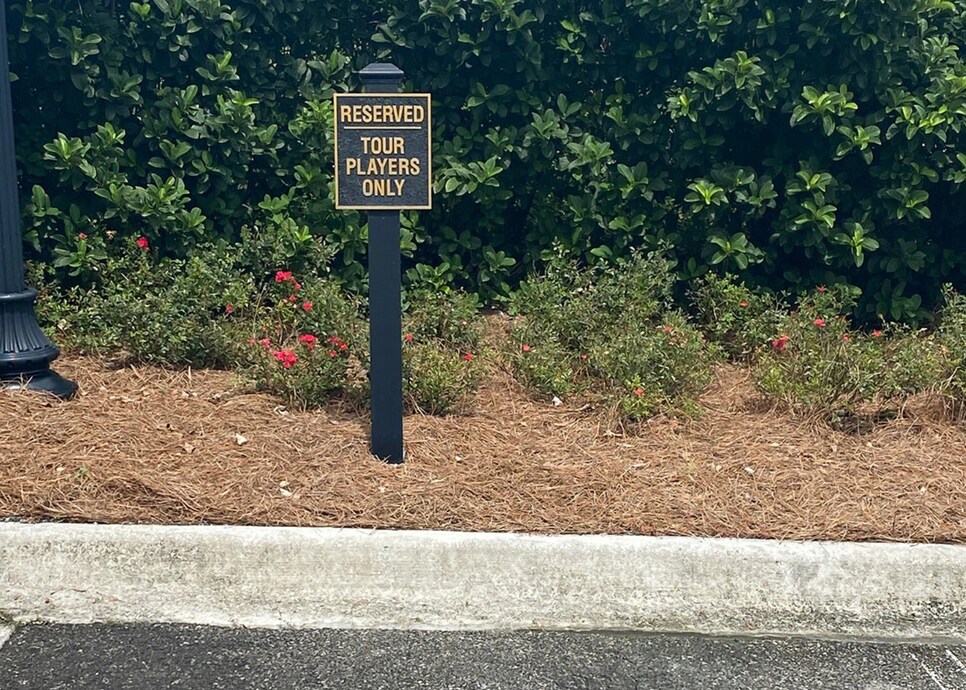 TOUR PLAYERS ONLY. Ouch. And too bad for Justin Thomas that the tour didn't revert it to the 2021 champ.
As Schupak mentions, unlike other tour pros, Smith lived locally and actually used the TPC Sawgrass practice facilities frequently. Schupak also reports a replica of Smith's winning bag as well as photos of the defending Players champ have been removed from the clubhouse. Double ouch.
"If they go to LIV they don't have any of their (PGA) Tour privileges at TPC properties," TPC Sawgrass general manager Derek Sprague told Schupak.
Of course, this should be expected. When anyone takes a different job, they lose their parking spot and hand in their key card. Maybe you might get lucky enough to grab a handful of free coffee pods on your way out the door, but you're expected to give back all the good stuff—especially if you're leaving for a direct competitor. And although this change happened pretty quickly, the rumors of Smith leaving for LIV had been out there for a few weeks.
Anyway, Cameron Smith will no longer be parking his car in his special spot. In fact, it sounds like he won't be welcomed in the parking lot at all.