The Loop
Win the Players, get a great parking spot!
PONTE VEDRA BEACH, Fla. -- Sure, Matt Kuchar took home $1.7 million and a lovely crystal trophy for his win at the Players last year. But he got another perk when he returned to PGA Tour headquarters this week.
As is tradition, the defending champion at gets the parking spot closest to the sprawling TPC Sawgrass clubhouse. All the former champs get a prime space determined by how recently they've won, with a player being bumped down a spot with each passing year.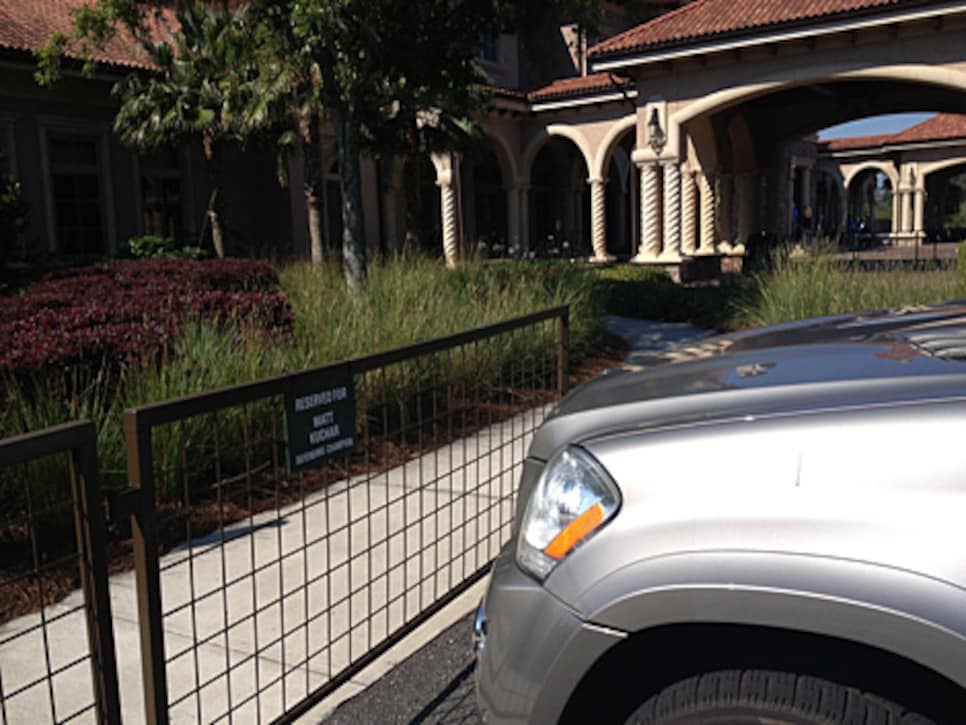 But who gets the No. 2 spot? That honor goes to the defending champ's caddie, in this case, Lance Bennett. Hey, when you've got to be on your feet all day, saving a few steps here or there helps.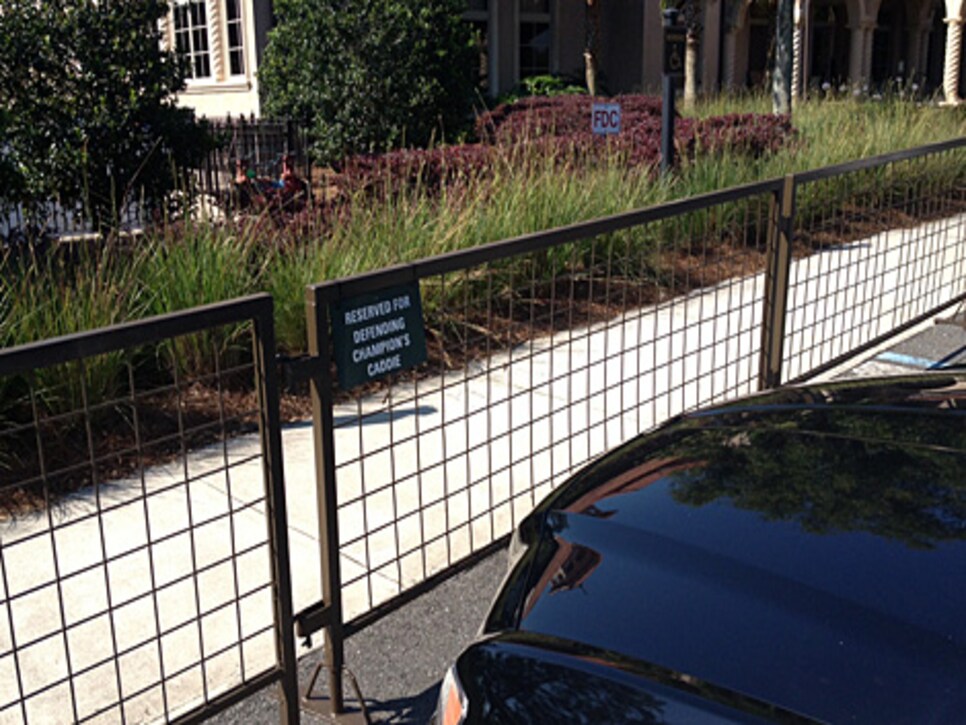 It's nice to see caddies getting the respect they deserve, even if he didn't get a personalized name plate. Unfortunately, that recognition also doesn't quite extend to courtesy cars, apparently. Mr. Bennett's Chrysler looked somewhat out of place in a sea of Mercedes and Lexus.