The Loop
John Daly is opening a steakhouse that features a golf club chandelier (Obviously)
Rejoice, Arkansas residents, because Wednesday is a HUGE day. John Daly's steakhouse is having its grand opening. Hooray!
Yes, we were as surprised as you to learn that Daly hadn't yet opened a steakhouse in his native state. But now the two-time major champ has rectified that glaring void with his latest business venture. And not surprisingly, he seems pretty excited about it. So excited, in fact, he cropped the beginning of his name out of this photo:
And good lord, is that a lot of hashtags. John, you probably didn't need to alert anyone to the fact that your steakhouse serves dinner. . .
Anyway, Daly shared a few other photos ahead of the bid day. Here's a glance at the menu, which looks reasonably priced and surprisingly understated (Well, other than Daly's lion logo).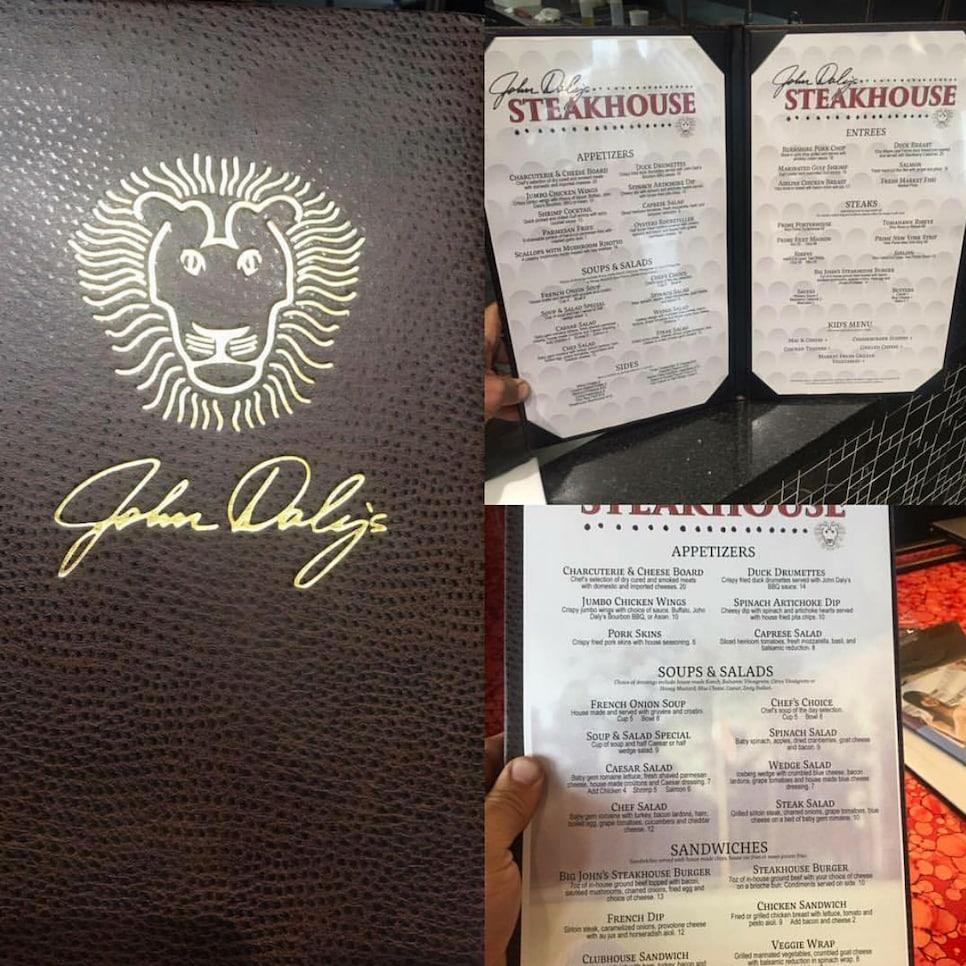 The only personalized item we see on there is Big John's Steakhouse Burger, which is topped with charred onions and fried egg. Sounds about right -- and very yummy.
As for the decor, it's surprisingly muted as well. But there is at least one painting of Daly: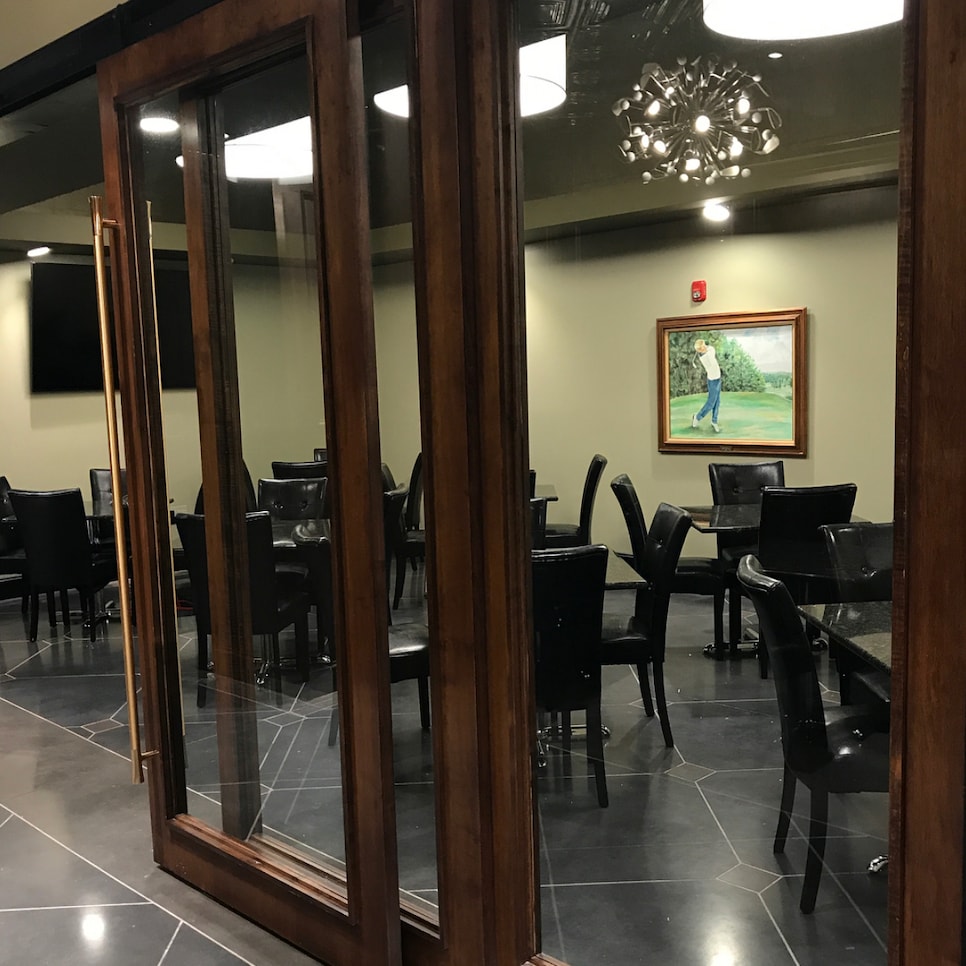 And check out this golf club chandelier!