The Loop
John Daly was on an episode of "Bar Rescue" to help his fiancee
Until Sunday night, we didn't know much about John Daly's fiancee, Anna Cladakis. Well, other than the fact she used to work for Hooters, she caddies for JD, and the two usually wear matching Loudmouth golf outfits.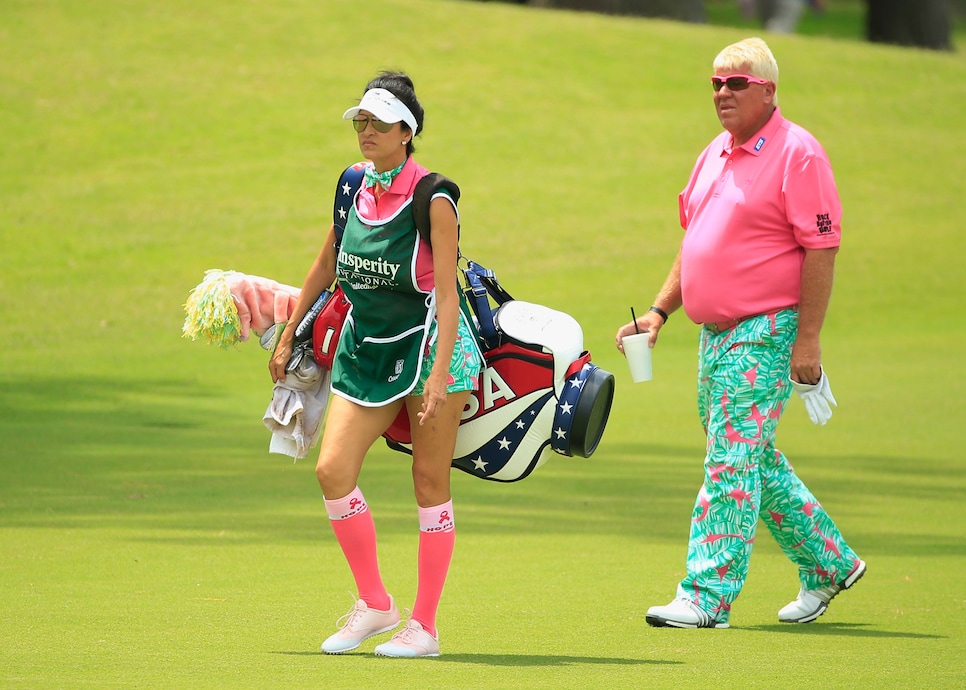 Scott Halleran/Getty Images
But on Sunday night we learned a lot more about Cladakis and the rest of her family. The Cladakis clan was featured on a new episode of Spike TV's "Bar Rescue." Anna, along with her brother and sister, are co-owners of a bar called The Bridge Lounge in Tarpon Springs, Fla. And as you can guess by the name of the show, the bar is fledgling.
To the rescue came the show's host, Jon Taffer. And Daly got in the act as well, including during this scene where the three sat outside the bar in a car on a reconnaissance mission:
Cladakis mentions that the bar has gone downhill since her father, who bought it in 2003, passed away. She also mentions that the BP oil spill hurt business. Still, that doesn't explain a clueless manager, Gary, who gets dumped during filming, and the fact that the place looks like a dump. Cladakis says the bar is losing $4,000 a month and that the family is diving into their mom's pension to help cover losses. "It's a money pit right now," Daly said.
But then Taffer worked his magic (You can watch the entire episode here), renovating the place in three days (not sure how that's possible, but that's what the show said), coming up with a new business strategy, and yes, getting rid of Gary. This dude is tough -- and very good at what he does. Check out how much better The Bridge looks by the end of the show:
The Cladakis clan was ecstatic, especially after re-opening night was a big success. Of course, it probably didn't hurt having John Daly there. Hey, there's an idea. . .