The Loop
The John Daly *30 for 30* documentary is even better than we thought it would be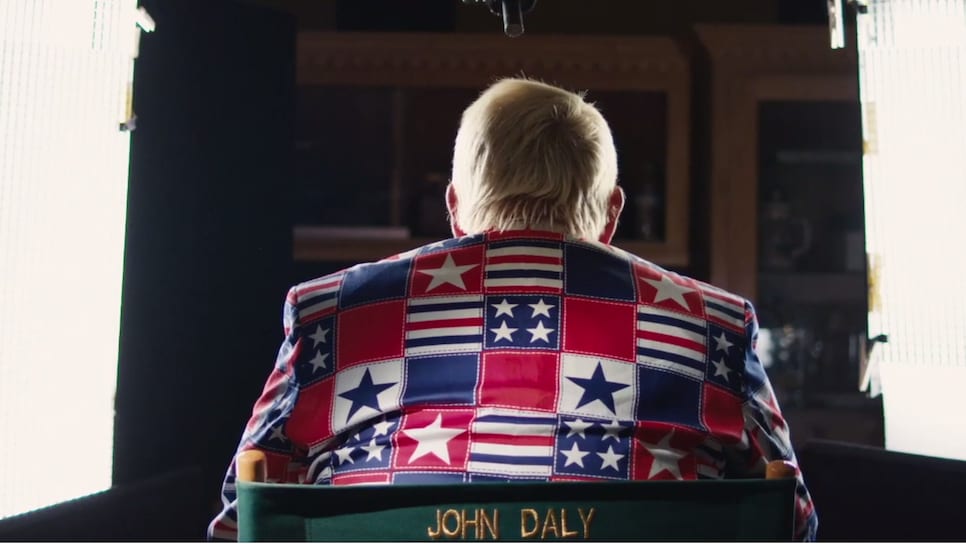 What if I told you ESPN has only focused one of its 85 (and counting) full-length 30 for 30 films on golf? And what if I told you that one documentary is the best of the bunch? Would you believe it? Well, you should, because the film's subject is John Daly.
Admittedly, we're a bit biased at Golf Digest, but we went into watching the John Daly documentary, "Hit It Hard," with extremely high expectations after nearly a year-and-a-half of hearing about it. And it more than lived up to the hype.
"Hit It Hard," directed by Gabe Spitzer and Davie Terry Fine, premiers Nov. 1 at 8 p.m. on ESPN, but we were lucky enough to see an advance screening. Daly's tell-it-like-it-is nature has always been a trademark, but it especially shines through in the 50-minute film.
"You don't change your life because someone tells you to change your life. You have to do it on your own. And I'm a late bloomer," Daly says near the beginning. "Some people just never grow up, and I can say I'm probably one of them. But I'm young at heart, and I hit it hard."
The heavy drinking started early for Daly, who grew up in what he describes as a dysfunctional family. When told he needed to lose weight before playing for Steve Loy at Arkansas, Daly says he lost 67 pounds in two-and-a-half months on a diet of "Jack Daniels and popcorn." He later admits to drinking a fifth of Jack Daniels a day for about six months straight when he was 23.
To replace the booze, Daly turned to Diet Coke, cigarettes and chocolate. He said during his surprising 1995 Open Championship win at St. Andrews that he feasted on chocolate-chip muffins by day and celebrated by filling the claret jug with chocolate ice cream and eating it all.
Then, there was the gambling. Daly estimates losses of $95-98 million and winnings of $40-45 million for a net loss of about $53-55 million(!) in his life. He admits to not being prepared for all the success and money that came with being a major champ at such a young age -- and being hooked on the rush of being at the casino.
"The game of golf, if you're in the hunt, you've got adrenaline going," Daly says. "But you got 140 to 300, 400,000 on the blackjack table you're going to have adrenaline. And I think that's what I loved more than anything.
"When you play blackjack, you could play all seven hands. (Whistles) Could you win some big hands."
Of course, he won a couple big tournaments as well, both of which are covered in-depth with commentary from Jim Nantz and David Feherty. Of Daly's length when he broke on the scene by winning the 1991 PGA Championship as the tournament's ninth alternate, Feherty cracks, "It was like watching a different species."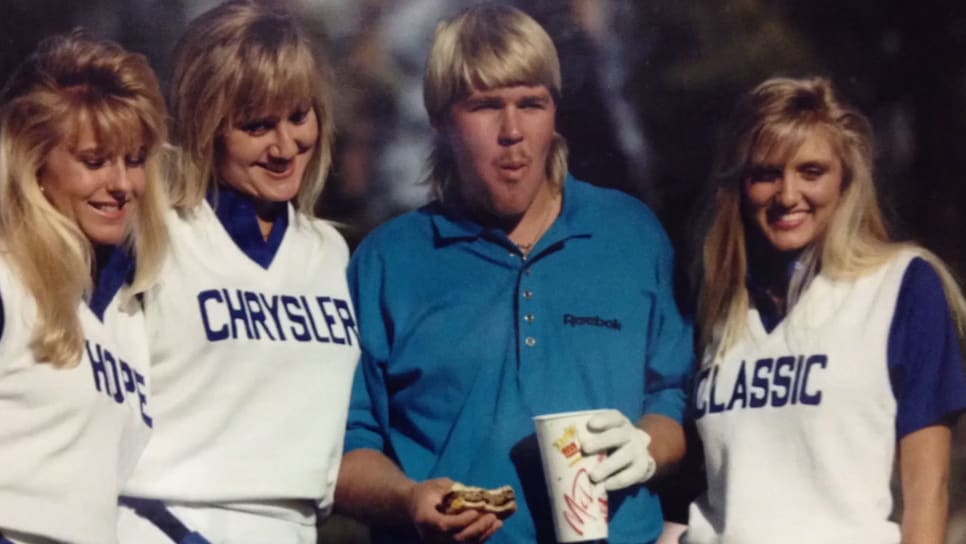 After pulling off one of the most unexpected wins in golf history at Crooked Stick, Daly says he celebrated by going to McDonald's drive-thru.
"I couldn't cash the check yet, so I really didn't have any money," Daly says with a chuckle.
If there was one drawback to the film, it's that it doesn't delve into enough detail about all of his tumultuous relationships, specifically with ex-wife Sherri Miller. Another of his exes, Paulette Dean is interviewed throughout, though, and Daly gives current fiancee Anna Cladakis credit for turning his life around.
We could go on and on (there's also great footage of him interacting with fans and Arnold Palmer), but you're going to want to watch this one yourself. Trust us, you're in for a treat next Tuesday.
"I've never been dishonest with the fans, whether it's good or bad," Daly says. "And I think the fans appreciate it."
And it certainly makes for good TV.