The Loop
On the occasion of Philip Rivers' retirement, J.J. Watt shared an all-time Phil the Thrill story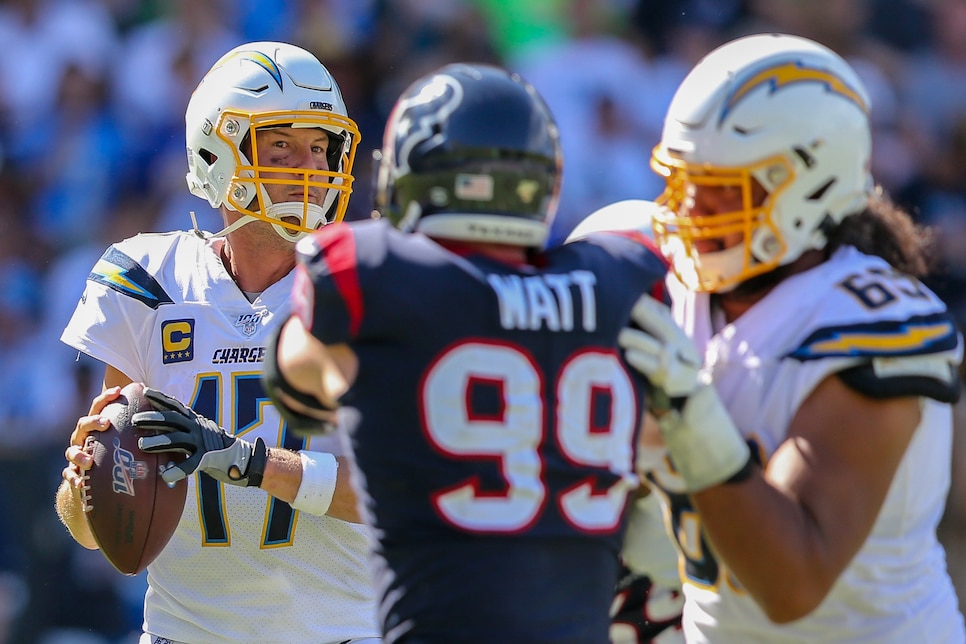 On Wednesday, one of the greatest reigns in American history came to end. No, not the Trump Administration (lolz). We're talking about Philip Rivers, who officially announced his retirement after 17 NFL seasons with a statement that can best be described as iconically, undeniably Phil.
With the announcement, of course, came an outpouring of support from the NFL brotherhood. Fellow 2004 draftees Eli Manning and Ben Roethlisberger both wished their compatriot well while the Chargers paid tribute to the greatest signal caller in their notoriously signal-caller-challenged history. But it was Texans defensive end J.J. Watt who offered up our favorite farewell of the day, telling a story that, in the span of just 280 characters, summed up the man, the myth, the legend in perfect fashion.
Of course, Phil would have never tolerated that sort of language, so Watt was quick to correct himself.
While Rivers won't be remembered alongside the Bradys, Breeses, and Rodgers in the modern quarterback pantheon, it's stories like this that make you remember just how good he was, both at football and at trash talk. In the end Rivers, who is 5th all-time in passing yards and touchdowns and never missed a start, playing 252 consecutive games, including the 2007 AFC Championship on a torn ACL, will likely go down as the second greatest quarterback to never win a Super Bowl behind Dan Marino. But not everyone who wins a Lombardi Trophy deserves one and not everyone who doesn't don't. Dadgummit, if that ain't the truth.