Where there's smoke...
The Jim-Harbaugh-to-the-NFL smoke is beginning to look a lot like fire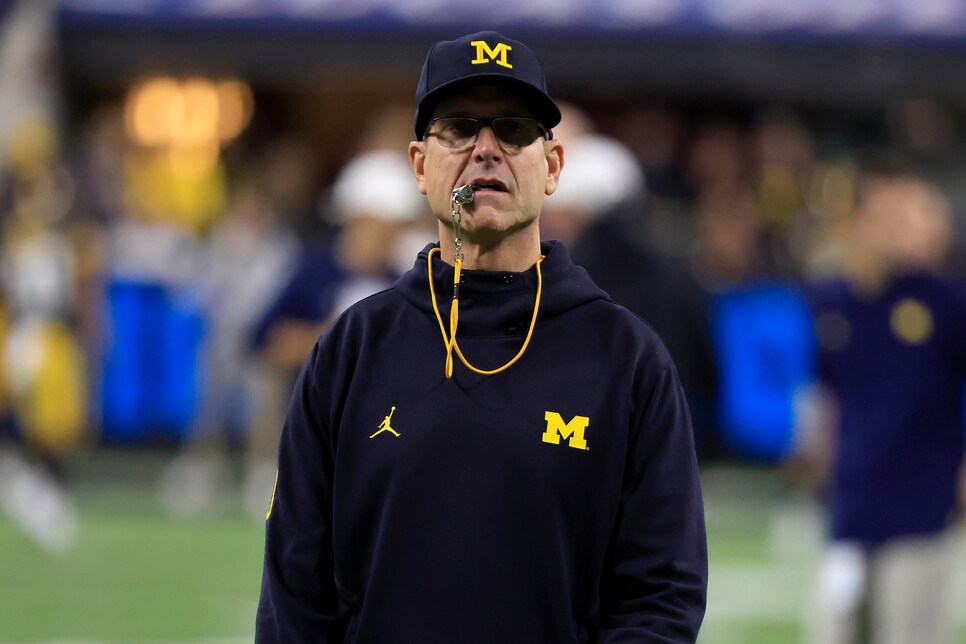 We're less than a week removed from the University of Michigan's first-ever College Football Playoff appearance. We're about six out from their first victory over the Buckeyes in nearly a decade. Sure, the Wolverines were out of their depth against Georgia in the playoff semi-final, but it should still be time for positive reflection in Ann Arbor. Unfortunately, that is not Michigan's lot in life.
No sooner did the Wolverines wrap their best season this century, the Jim Harbaugh-to-the-NFL rumors began. First came a report from college football reporter Bruce Feldman calling rumors of Harbaugh's NFL temptation "real." It was mostly based on speculation and feel, but Feldman knows people who know things. It wasn't much, but it wasn't nothing.
On Thursday evening, however, the signal fires went up in earnest, when a current Michigan recruit told 247 Sports that Harbaugh had warned him that he planned to "entertain" NFL options this offseason.
We are a very long way from seeing Harbaugh on an NFL sideline again. He signed a four-year extension at Michigan last January. He has made commitments. Yadda, yadda, yadda. We also know that commitments mean jack when it comes to head coaches saying one thing and doing the opposite as soon as they leave the podium. Then there's also the small matter of the NFL options that Harbaugh could be "entertaining," and they are better this offseason than most.
You potentially have the New York Giants. Huge market. Legacy franchise. Harbaugh ticks all of the Mara's bland, oatmeal-patina boxes. It feels like a natural fit. On the other side of the coin, you have a potential Bay Area reunion, only this time via connection at McCarran International, with the Las Vegas Raiders likely looking for a splashy name to succeed their former splashy name.
Neither of those franchises have officially moved on from their current leadership, however. The two that have are interesting in their own ways. First up are the Jacksonville Jaguars. No one in their right mind wants that job. It's like if the Lions and Jets had a baby and that baby grew up and moved to north Florida. But as long we're talking about temptations, it does offer Harbaugh a big one: The chance to finally beat Urban Meyer.
The landing spot that makes the most sense, however, is Chicago, who are expected to officially move on from Matt Nagy at literally any second now. That's a proud midwest franchise rooted in glamourless, grindstone football. There's a young talented quarterback there Harbaugh should know all about. He can even keep his house in Ann Arbor and swing by to pick up his death threats once a week. It's a perfect fit … with one eensie weensie tiny little caveat:
One win in nine tries might cut it against Ohio State, but it sure as hell isn't going to fly against the Green Bay Packers.