News
Jason Dufner roasts Brandel Chamblee after getting blocked by him on Twitter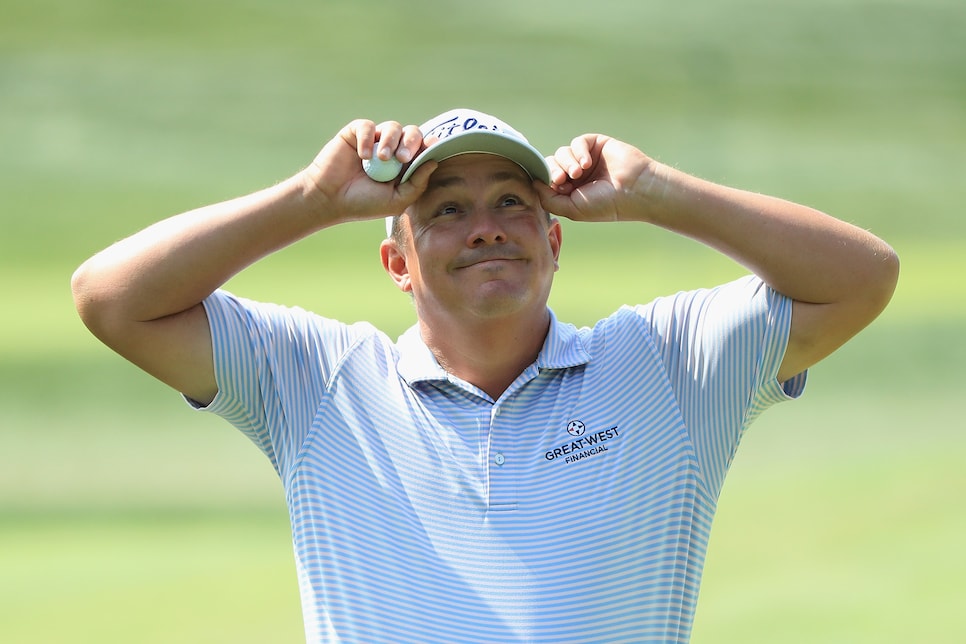 Jason Dufner shared that he's the latest to get a Brandel block. The 2013 PGA champ and five-time PGA Tour winner seemed amused, but also took it as an opportunity to roast Chamblee:
Ouch. So what caused all this animosity? No, it wasn't an argument over Tiger Woods' latest comeback. Instead, Dufner came to the defense of his swing coach, Chuck Cook (No. 3 on Golf Digest's most recent list of the 50 Best Teachers in America), after someone said Chamblee made some comments at a teaching seminar that upset the longtime instructor. Dufner then got into a back-and-forth with another person, but kept also replying to Chamblee, who asked him several times to take him off the thread. Anyway, here's how Chamblee explained his decision to block Dufner and others:
And here's the Dufner tweet Chamblee was referring to:
Dufner isn't the only PGA Tour pro to get into a recent Twitter feud over golf instruction with Chamblee lately. Both Billy Horschel and Patrick Rodgers have also been critical of Chamblee's analysis in the past weeks. Chamblee has also traded Twitter jabs with Rory McIlroy on several occasions the past couple years.
After getting blocked, Dufner retweeted a few people who took his side in the squabble. Then he gave his followers a challenge:
To which many replied they already had been blocked by Brandel. Because again, 20,000 is a lot of people.
UPDATE: Jason Dufner continued to let Chamblee have it on Wednesday.
And Chamblee posted this:
Should be fun to see what happens at the next tournament these two attend!