The Loop
Jason Day says burrito-wielding Bubba Watson is a messy newcomer to PGA Tour's RV community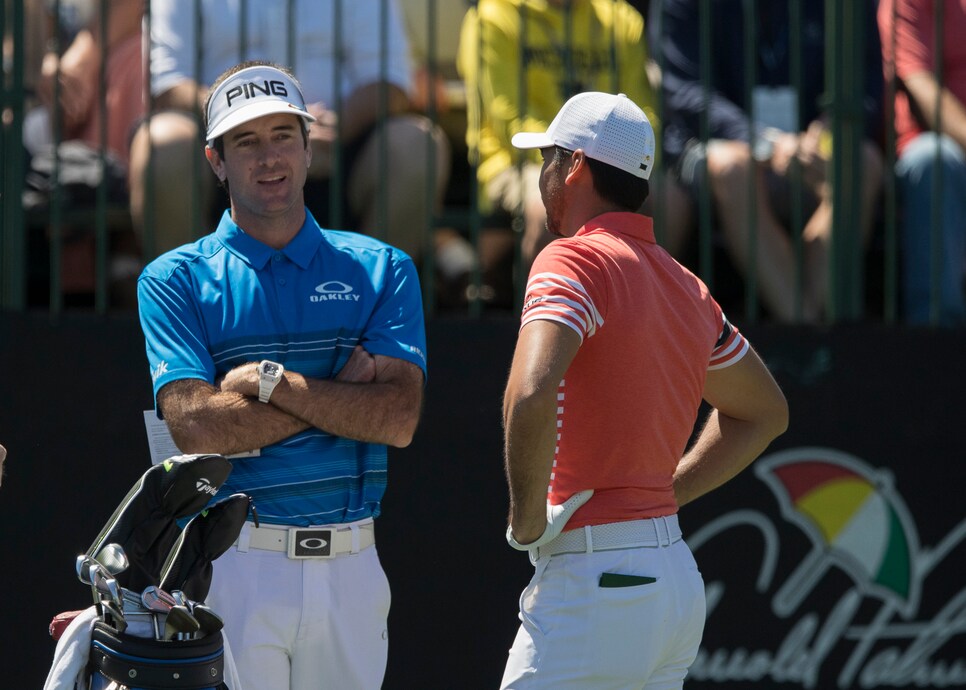 SOUTHAMPTON, N.Y. -- Jason Day has never been happier to have his RV at a golf tournament than this week. Battling Long Island traffic has become a big topic in the Shinnecock Hills media center this week (at least, among the media), but it's not problem for the former World No. 1.
"I think a lot of people have been struggling with traffic coming into it, and I'm 30 seconds away from the parking lot," Day said, "which is nice."
Good for you, Jason. Good for you. . .
But that's not the point of this post. The point of this post is that the PGA Tour's RV community welcomed a newcomer this year. He's a two-time Masters champ -- and apparently, he's kind of a slob. So on the Tuesday before the 2018 U.S. Open, Day told a funny story involving Bubba Watson, a burrito and his traveling home. Take it away, Jason:
"Bubba just got one this year, and I'm very kind of more private, and he's -- he's -- yeah, he's a little bit more outgoing," Day starts. "And I think we're at Augusta, and he walks under my bus, and he's like, 'hey, man, what are you doing?' I'm just sitting in the bus watching TV. He's like okay. And he's standing there. And I'm like, 'do you want to come inside?' And he's eating a burrito, and he decides to come in and talk to me for about 30 minutes. He gets his burrito all over the ground and then just leaves. Actually, it's nice to have people like that around, you know, to mess your bus up when you need them to."
So there you have it. Bubba Watson is basically the Kramer of the PGA Tour's RV community.