The Loop
If you're thinking about betting against the L.A. Rams this week, then you're going to love this stat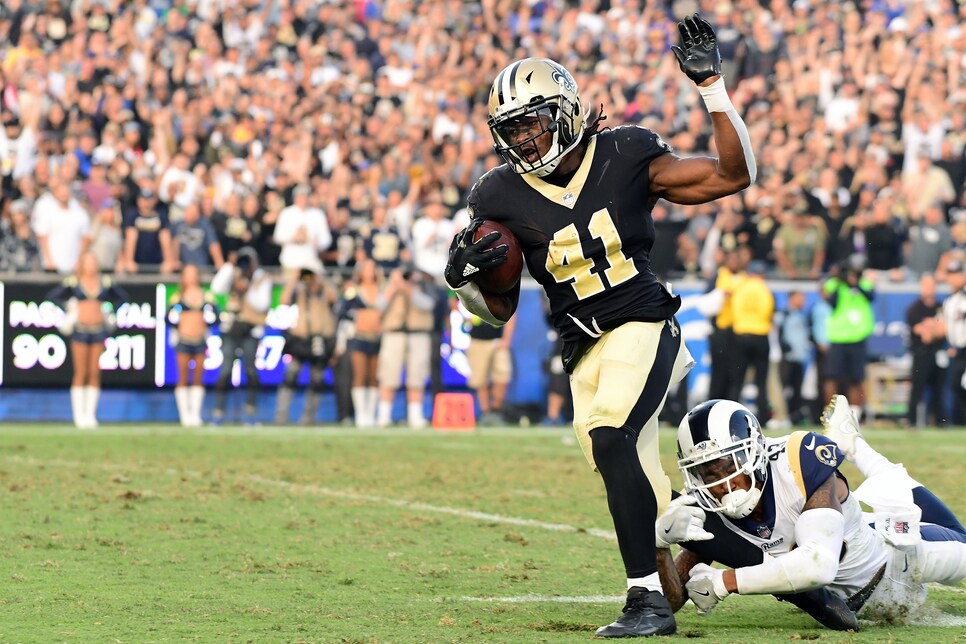 The L.A. Rams have been running through the NFL like a freight train this season, jumping out to a league-best 8-0 record and scoring 29 or more points in seven of those games. Four times they've won by 12 or more, and five times by at least a touchdown. There's been some squeakers, like a 33-31 road win over Seattle and last week's wild 29-27 win at home over the Green Bay Packers, but for the most part, they have rarely been in grave danger of losing a game.
According to vegasinsider.com, the Rams have been decent against the spread this season as well, posting a 4-3-1 record. This week L.A. rolls into New Orleans as a 1.5-point favorite over the Saints at the Mercedes-Benz Superdome, a notoriously tough place to play against Drew Brees and what's almost always a high-powered offense. Is this the week the Rams fall?
That will be the question every week going forward as long as L.A. remains undefeated. Each game will become a must-see event, as the Rams will get every opponent's best shot. By far their toughest test will be the Saints, a team that's arguably just as hot as L.A., having ripped off six straight since their opening weekend loss to Ryan Fitzpatrick and the Tampa Bay Buccaneers. Along the way they've scored 30 or more four times and impressively won four games on the road, including their last two. Yet still, they are a small underdog on their home turf, which makes them an enticing play to win the game outright.
If you were thinking about betting the Saints already, then you love to see that stat. We knew the Saints were good at home, but 22 straight with a winning record is on another level. And 17-4-1 against the spread should make you feel good too, but when's the last time they were a home underdog? That would be week 2 of last season against the New England Patriots, who were favored by six points and won the game 36-20. Before that you had to go back to week 8 of the 2016 season, when the Saints beat the Seahawks outright as a 1-point home dog. Two weeks prior to that, they also beat the Panthers at home as a 2.5-point home dog. It's a small recent sample size, but aside from the Pats loss, the Saints are comfortable in just about any role inside the Dome. Plus, you might as well start betting against the Rams every week anyway. While they are the best team in the NFL, the Packers and Seahawks games showed they are far from unstoppable.