The Loop
That Todd Gurley "knee" crushed Vegas sportsbooks, while earning one gambler over $600,000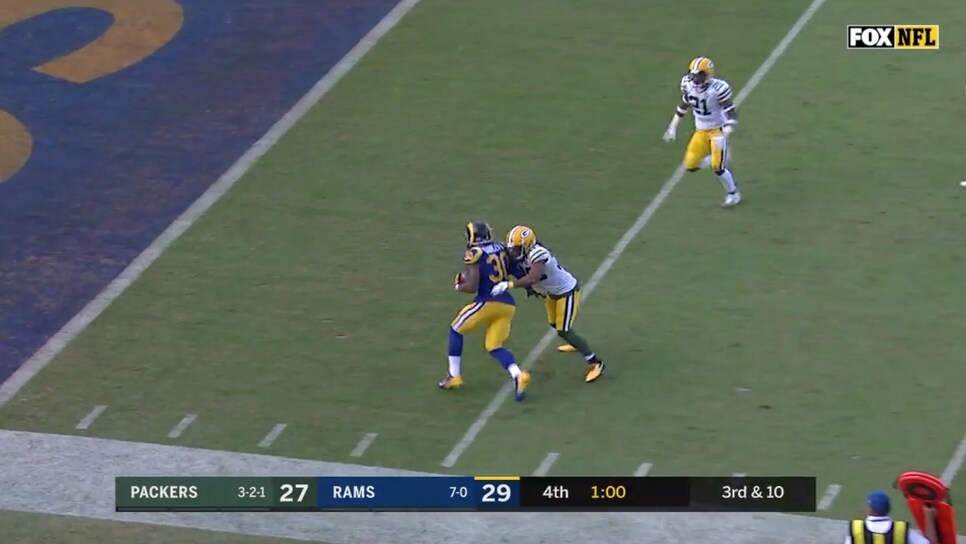 By now you've undoubtedly seen or heard about "the knee" taken by Todd Gurley last Sunday. Heck, you probably know someone who was affected by the Rams running back's decision to not score a touchdown in the closing minute of L.A.'s 29-27 win against Green Bay. It changed fantasy football results, kept the Rams from covering and prevented the game's total from going over. Apparently, it also crushed Vegas sportsbooks.
According to The Action Network, "the knee" resulted in a swing of over $1 million in favor of bettors just on the 7.5-point spread. Here's a look at the play that gave Green Bay the cover again:
Every time I watch it, I think he's going to score. But. . . nope!
More amazing that the amount of money that changed hands as a result, though, is that it seems one (extremely) lucky gambler caused more than half of that swing by himself. The mystery man won a $100,000 straight-up bet on the Packers, but also hit on a five-way parlay as a result. The $25,000 parlay paid out a whopping $533,055.55.
"If Gurley goes in the end zone the guy loses $125,000 and if he kneels he wins a little over $600,000," said Nick Bogdanovich, director of trading at William Hill where the bets were placed. "So it was an expensive knee."
Of course, Vegas will bounce back. But in the meantime, the lucky gambler should give a sizable portion of it to the charity of Todd Gurley's choice.