The Loop
The Los Angeles Rams emerge as BIG favorites to win the Super Bowl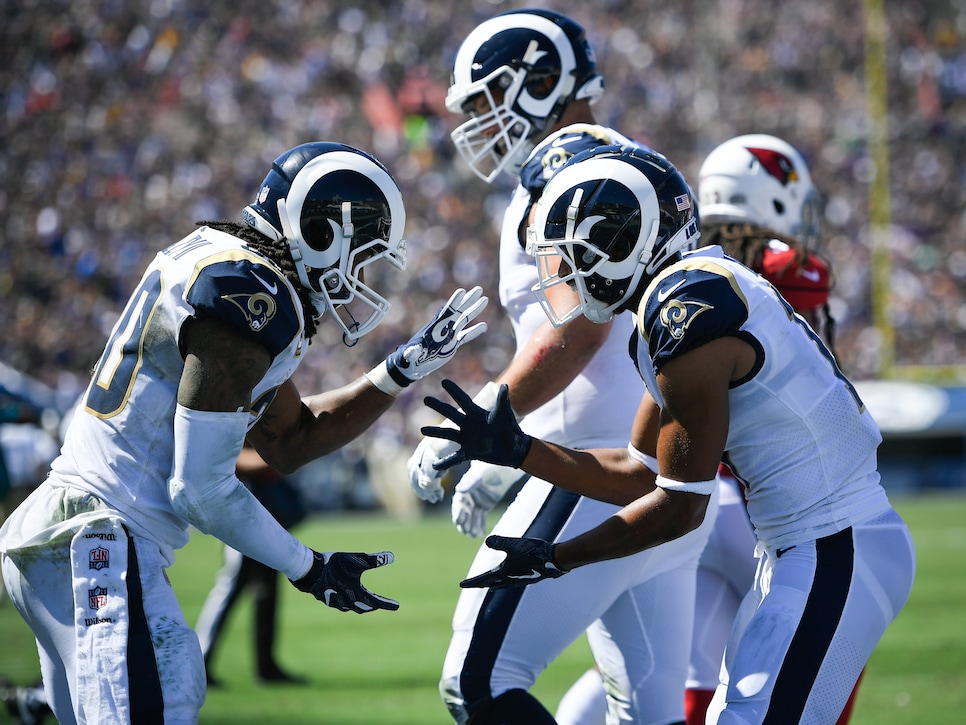 After going 11-5 in their first season under head coach Sean McVay, the Los Angeles Rams entered this season at 14-to-1 odds to win Super Bowl LIII. In other words, congrats if you bet on them.
Sure, there's a lot of football left to be played, but you've got your hands on a hot ticket. McVay's squad has started the season 7-0 after a 39-10 whooping of San Francisco on Sunday, establishing themselves as the NFL's best team weeks ago, according to Las Vegas. And now according to Vegas, they are the Super Bowl favorites. And the heavy favorites at that.
Westgate Las Vegas Superbook released updated odds for the big game following Sunday's games and the Rams made another big move. The team is now 8-to-5 odds to win the title. That is some serious respect, but the Rams are pretty loaded with Jared Goff at QB, Todd Gurley at RB and a pair of great wide receivers (Brandin Cooks and Cooper Kupp) who I never seem to start correctly in fantasy football (Sigh). Oh yeah, and a brilliant young coach who can remember every play he's ever called.
Anyway, the Los Angeles Rams are followed by the New England Patriots and the Kansas City Chiefs, both at 11-2. Here's a look at a rundown of the current odds of all the contenders — and a bit beyond (LOL Cowboys):
And if you're team isn't on there, well, they stink. And it's time to start rooting for them to tank for a high draft pick.
Coming into the season, the Pats were the favorite at 5-1. The Chiefs were somewhere in the 30-1 range, so they've climbed the ranks as well. But Vegas — yes, in part because the Rams won't have to face either until the Super Bowl — loves LA. And call me crazy, but I kinda like the Eagles at 40-1. . .