Instruction
The best way to learn golf now
Whether you're taking up golf for the first time or just looking to figure out the best way to learn safely, there's an option for you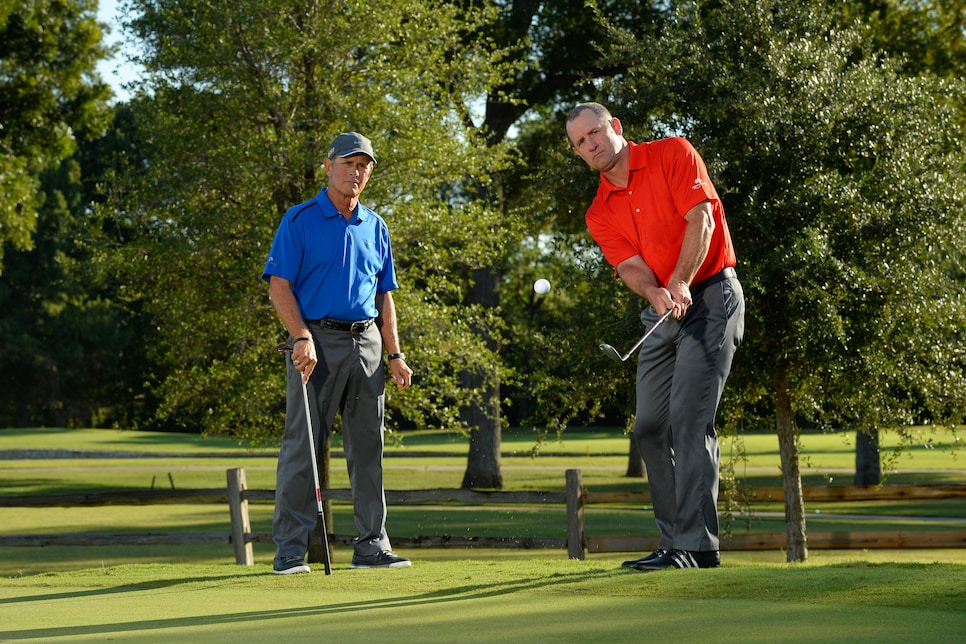 It has literally never been easier to either start learning how to play golf or improve the skills you already have. Golf Digest has been the leading authority on finding the best instructors nationwide for more than 20 years, through our 50 Best Teachers and Best Teachers in Your State programs, but a traditional face-to-face, one-on-one lesson is just the start when it comes to learning options.

Regardless of your budget, time constraints, geographic location or proficiency with technology (or lack thereof!), you can find golf instruction that will not only help you hit the ball better, but can also serve as a valuable physical outlet. You can work on the basics by yourself on the carpet in your living room, engage an expert coach virtually, or go to a course or practice facility where teaching pros thoroughly trained and experienced in social distancing can tune you up. Let's take a look at some of your choices, ranging from those you can do at home to ones that involve a trip to a coaching studio.
Remember those smartphones that everybody has now? Seemingly everybody in golf—professional and amateur—has been using them to make video instruction content. YouTube is a vast repository of every anti-slice tip, power move and tour player swing analysis take you can imagine (and plenty you can't). The best part? You have endless choices to fill up your time whether you're looking on a smartphone or from your desktop, and you can't beat the price.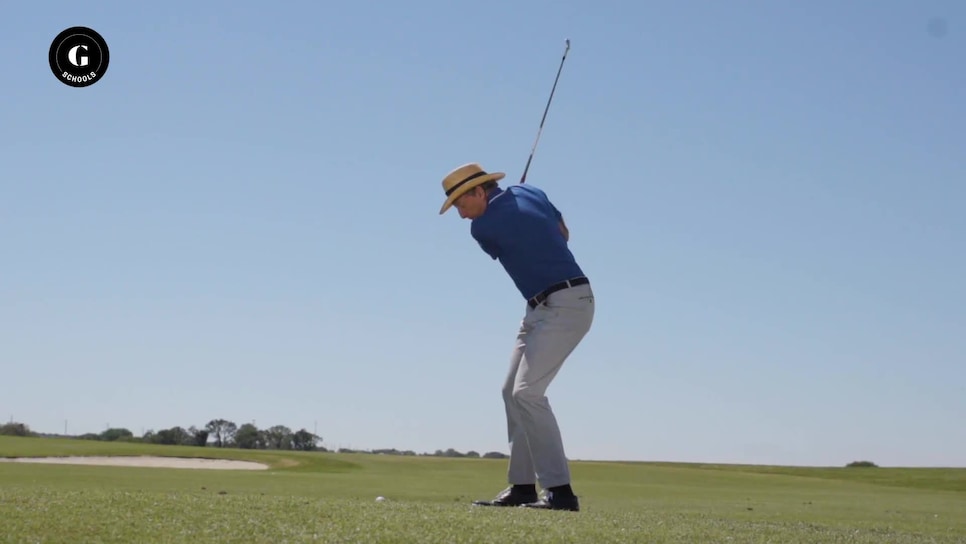 But before you settle on YouTube for your introduction to the game or as a solution for your particular swing problem, keep in mind two important factors. First, it's hard to wade through all that content and figure out the best choices for your game. Second, the best video content combines talented coaches, good production values (from camera crews to lighting to location) and an organized, coherent lesson plan that's right for you. Not to brag, but our Golf Digest Schools platform features premium video series from the most prominent coaches and players in the game—like Tiger Woods, Butch Harmon and David Leadbetter—along with dozens of other instruction, fitness and coaching experts. You can work through your full swing, short game and putting, eavesdrop on lessons between tour players and their coaches, build out a complete golf-centric workout or walk some of the most famous holes in golf with a professional caddie. The cost? $99, or, less than the price of a new sand wedge.

Another effective way to sort out where to find quality video content is to surf golf social media and identify coaches who consistently post instruction material that gets a positive reception. Jonathan Yarwood's Twitter and Instragram feeds are a repository of simple, slickly-produced tips shot in all kinds of clever locations. You can also get more of a sense for a coach's personality and vibe, and when you find a match, you can dig deeper into their video archives or schedule a virtual lesson—which we're about to cover.
Even before COVID-19 changed our collective comfort level with being in enclosed spaces with strangers, golf coaches were historically limited in who they could coach because of simple geography. They conducted most lessons at their home base, and if you lived far away, you either had to occasionally commute to get checked out or you were simply out of luck.

That dynamic has changed, and it has opened up a world of new opportunities for golf learners. Not only is a talented coach near you most certainly giving virtual lessons via Zoom or FaceTime to either replace or augment in-person lessons, but you can also sample lessons from great coaches all over the country to find exactly the right fit.
With the quality of cameras built into the average smartphone, you're now carrying around a swing analysis device wherever you go, too. You won't even need to buy any other technology to experience a remote lesson. Within the Golf Digest Schools member portal, you can upload video of your swing—don't worry, we tell you exactly how to do it—and have it analyzed by one of a rotating group of our Best in State and Best Young Teachers.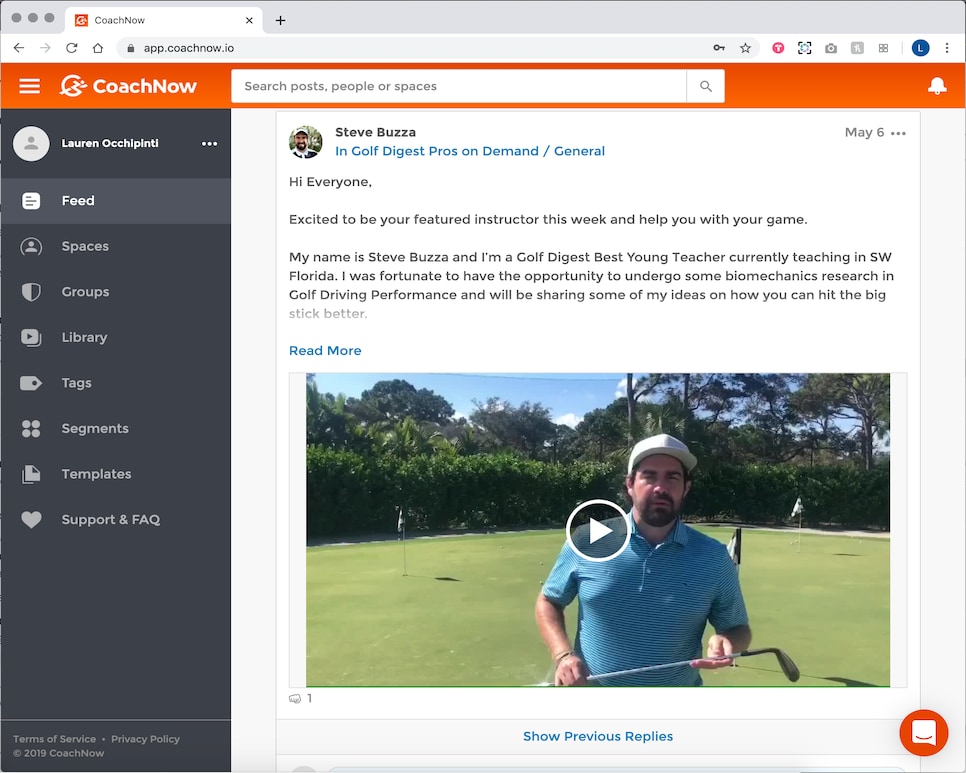 National golf coaching chain GolfTEC is offering a free 30-minute introductory lesson for players who register within their app, given by a coach from a nearby teaching center. "You might be shocked at just how much you can get done in a 30 minute lesson," says Golf Digest 50 Best Teacher Nick Clearwater, who is GolfTEC's vice president of instruction. "If you go into the experience ready to describe what your shots look like, a good coach can pair that information with what he or she sees on video and give you guidance that will help you start hitting it better right away."

Whether you're trying to learn the basics as a beginner, improve your full swing or tune your short game, you can find online coaching within the specialty—and price point—you need. To get in-person help from Golf Digest 50 Best Teacher Stan Utley, you'd need to get to Scottsdale and spend $500 an hour. But 20 minutes of help via Zoom or FaceTime is just $100, and you can do it from your living room carpet. "I have students now that I've never met in person," says Utley. "It's fun to be able to help somebody right away, when an issue pops up."
Being able to play with friends is one of golf's main draws. You can extend that experience into improving your technique and not only be able to do it with people you like but also get instruction at a more economical rate. Golf Digest Best in State teacher Jeff Smith runs programs at two clubs in Indiana that offer a series of five weekly one-hour group lessons for $100—total—and cover everything from full swing to short game to on-course coaching. "It's a fun, non-threatening way for players to get together, have fun and learn not only from working with a coach but from seeing how a lot of the things you're learning to do you have in common with other players," says Smith, who is based at The Sagamore Club in Noblesville and TimberGate Golf Club in Edinburgh. "De-stigmatizing mistakes goes so far in helping players feel more comfortable getting out on the course."
Group lesson programs are available at every price point and level of sophistication—from the municipal course near you, where shorts and a t-shirt are the basic uniform, to a $1,800 three-day school at Pinehurst that includes a round of golf, sophisticated swing analysis at the resort's academy and lodging at the historic Holly Inn. And before you worry about the concept of "group" anything during social distancing, Smith says coaches have you covered. "Golf is great in that you can spread out on a practice range but still get great advice from a coach," he says. "I find that I'm still coaching my players the same way. I just have had to raise my voice a little so they can hear me from six feet away."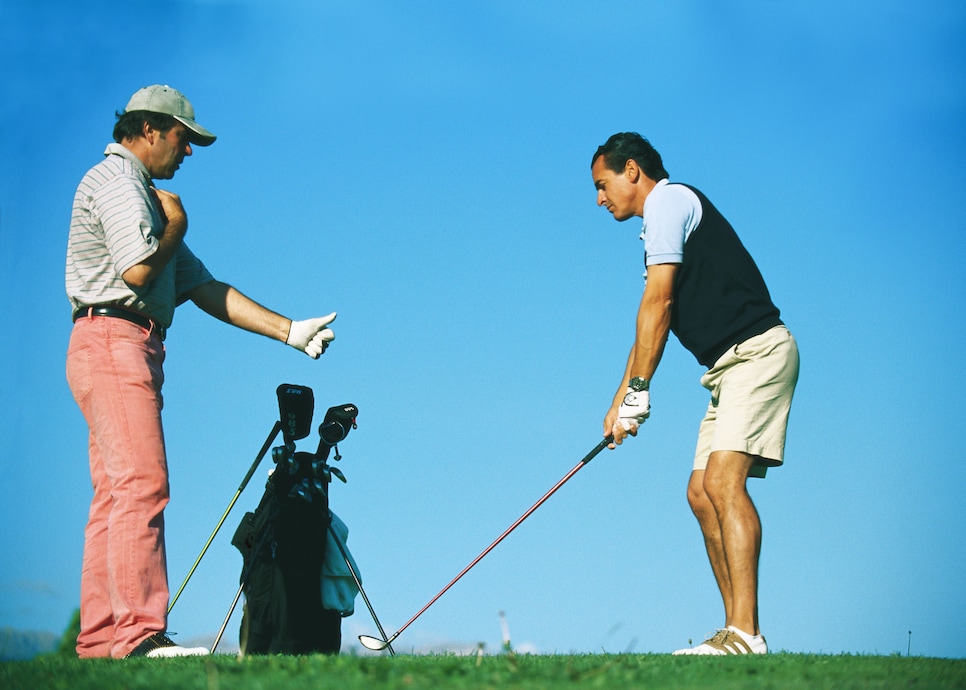 Once you've decided to reach out to a coach—whether you're going in for a one-to-one session, attending a group clinic or partaking in one of the online options mentioned here—there are definitely proactive steps you can take to get the most out of the experience. It's always best to be upfront with the coach about your skill level and ask as many questions as it takes to feel comfortable. No matter what you might think is a basic or silly question, your coach has almost certainly heard it before. Going somewhere for an in-person lesson and worried about safe distancing practices? Don't hesitate to ask. Worried a coach might not "get" your particular golf swing situation? "One of the best ice-breakers for any initial conversation with a coach is to ask about other students they've worked with who were in your same boat, and what they did to help," says Clearwater. "In most cases, you'll be extremely relieved to hear that you're on a common part of the journey, and your coach has a lot of experience helping players at that point. Worse case scenario? You learn a coach doesn't have much experience in your area, and you know more to make a different choice."
When you get to the lesson, it's time to relax and let the coach take the lead. The best coaches have a plan for getting you to hitting better shots—if you'll let them execute it. "Try not to have too many preconceived notions when you show up," says Smith. "If your mind is expecting something, you might shut off if you hear something you weren't ready for. Then it all just bounces off." Golf Digest 50 Best Teacher Kevin Weeks preaches personality fit for the lessons he and his staff give at Cog Hill Golf & Country Club outside Chicago. "It's so important to like the person you're going to see to do something that's supposed to be fun," says Weeks. "Talk to your friends and see who they like, and better yet, go do a group lesson with friends who have a little more experience and see what the teacher is like before you sign up and make a longer commitment."
For Clearwater, having a takeaway is his main takeaway. "When you leave any kind of lesson, you need to know what you're supposed to be doing next—whether that's exactly what to be practicing or what to look for when you're doing it right or doing it wrong," he says. "That comes from a coach communicating well, and from you making sure to ask enough questions. If you don't leave the lesson with a plan, you're not doing it right." There's no surefire way to eliminate the learning curve, but you can shorten it, says Weeks and Smith, by starting with the smaller swings in the short game. "Those shots are smaller and slower so they're easier to pick up, plus they help you with your full swing motion," says Weeks. "Still, you need to be patient. Enjoy the journey and learn from the good days and bad days."