Fightin' Words
Houston Astros ace Lance McCullers Jr. put the Chicago White Sox in a body bag after Game 4 on Tuesday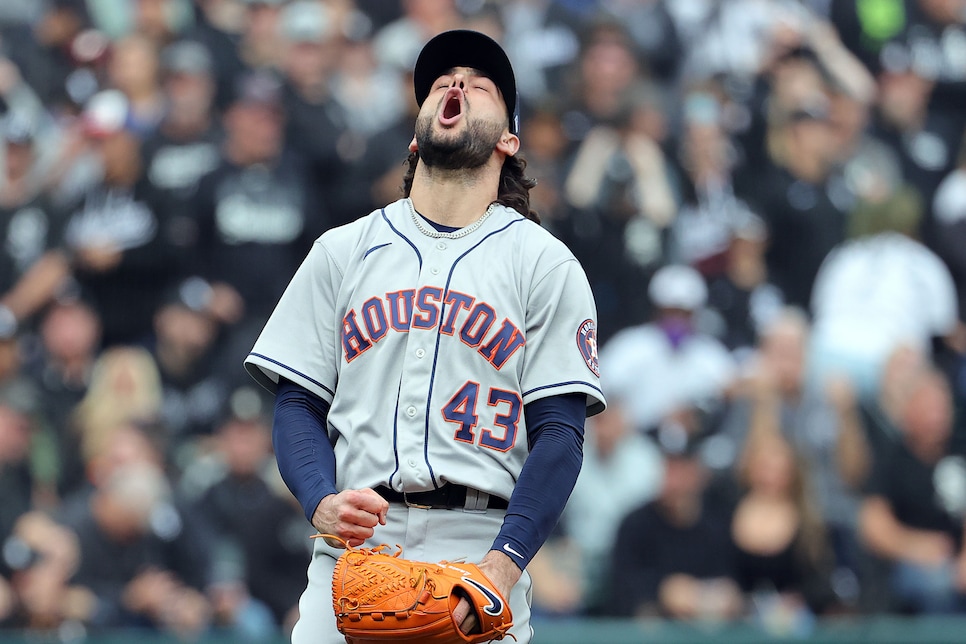 A word of warning right up front: If you're sick of hearing about the Houston Astros' sign-stealing scandal, nearly two years after the hornets' nest was first stepped on, this story might not be for you. Hell, we're sick of it ourselves, but you don't choose the news, the news chooses you, and the news is this:
The Houston Astros are headed to the ALCS after blowing out the Chicago White Sox in Chicago on Tuesday … but not before Sox reliever Ryan Tepera levelled a fresh set of cheating accusations at the 'Stros.
We told you about Tepera's claims, namely that the Astros were suspiciously better at home than away, on Monday. We determined that there wasn't much statistical credence to the new claims, but you reap what you sow and the Astros sowed a whole lot of sh*t when they started banging on trash can lids.
That wasn't the end of the story, however. Not even close.
On Tuesday evening, champagne flowing, moments removed from yet another Jose Altuve plunk, Astros ace Lance McCullers Jr.—who allowed just one run in four innings before being pulled due to forearm tightness in the decisive Game-4 win—was called down to the morgue to identify a body. When he got there, it was clear that it was that of the Chicago White Sox.
"Coming from someone like that." That is borderline homicide. The man has a fmaily, Lance! McCuller's wasn't done there, however.
Imagine that. This is pure, undiluted venom from McCullers, who handed the White Sox one more big, fat L to go with their ALDS elimination. Here's hoping McCullers stay angry, the signs stay stolen, and the stars align next postseason for Round 2, because something tells us that with another 52 weeks to marinate, the blood will be even badder come October 2022.