Here We Go Again
We are here for the latest Astros cheating allegations, even if they are just sour grapes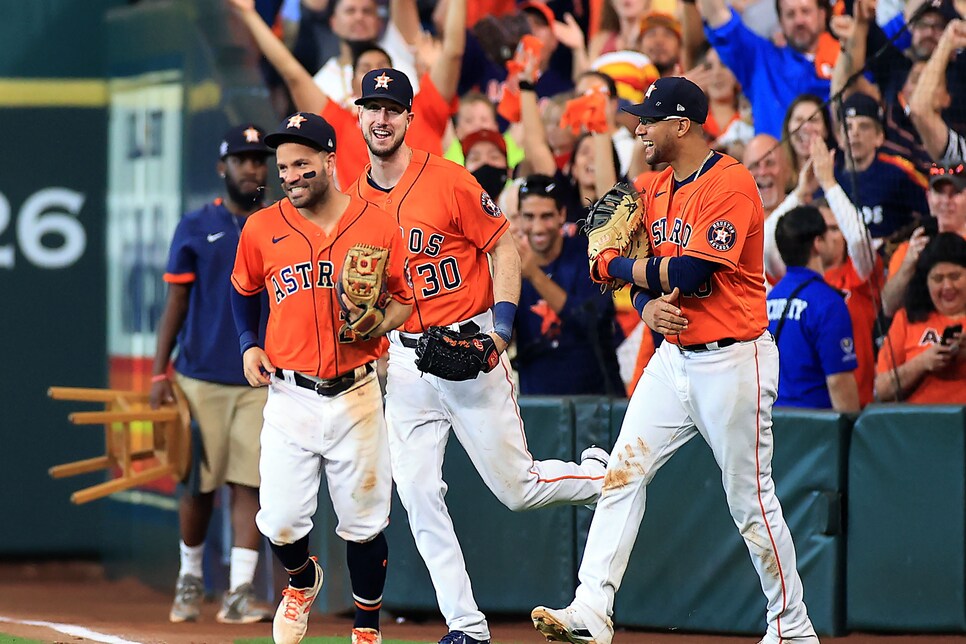 Ask yourself a question: If a pitcher has a bad outing against the Houston Astros at this point in the year, and that pitcher then accuses the Astros of stealing signs, is it more likely that:
A: The Astros stole signs
B: That pitcher is bitter, and the fact that the Astros used to steal signs is a great excuse for him to blame somebody else for his bad pitching?
It's probably B, because even the Astros can't be audacious enough to go back to the cheating well. (Right? Right?) But we live in the age of the Big Conspiracy Theory, and so if you hate the Astros, let's indulge in one more courtesy of White Sox reliever Ryan Tepera. Tepera was actually excellent in Game 3 against the Astros in Chicago, throwing two perfect innings in a 12-6 win that helped the White Sox avoid a three-game sweep in their ALDS series. He only threw one inning over the first two games in Houston, and gave up a hit, but his team fared far worse, giving up ten hits in each game, compared to just six hits in game three, in which the Astros struck out 12 times.
Now, granted, these are marginal differences over a very small sample size. And yet, Tepera went there:
"They've obviously had a reputation of doing some sketchy stuff over there," he said. "It's just, we can say that it's a little bit of a difference. I think you saw the swings and misses tonight compared to, you know, the first two games at Minute Maid."
If you somehow missed this story the first time around, the Astros used cameras to steal signs in 2017 and 2018, and conveyed those signs to batters by means of banging trash cans and other signals. They won a World Series in '17, and when it was discovered, the manager and GM were fired while players were granted immunity.
That was bad, but the idea they'd be doing it again? It's honestly pretty preposterous. Nevertheless, it was equally preposterous that their World Series ring wasn't taken away, and that the vast majority of players and coaches and executives involved in the cheating got off with no punishment. The only way most of them were held to account was in the court of public opinion, i.e. a few boos and heckles here and there. If accusations like Tepera's are part of that secondary punishment, well...true or not, that's part of the deal.
As for actual evidence? It's pretty scant. Gone are the outrageous home/away splits from '17, and today the Astros are fairly normal by comparison to other teams. In an attempt to be totally objective, our guess is that Tepera is wrong and the Astros are clean. But in terms of the greater truth, which is that as the Astros were cheats and should be thought of that way for all eternity, Tepera is a messenger of the deeper truth. Preach on, brother.