Abu Dhabi HSBC Championship
Lost clubs add to awkwardness of Henrik Stenson's first DP World Tour start since being dropped as Ryder Cup captain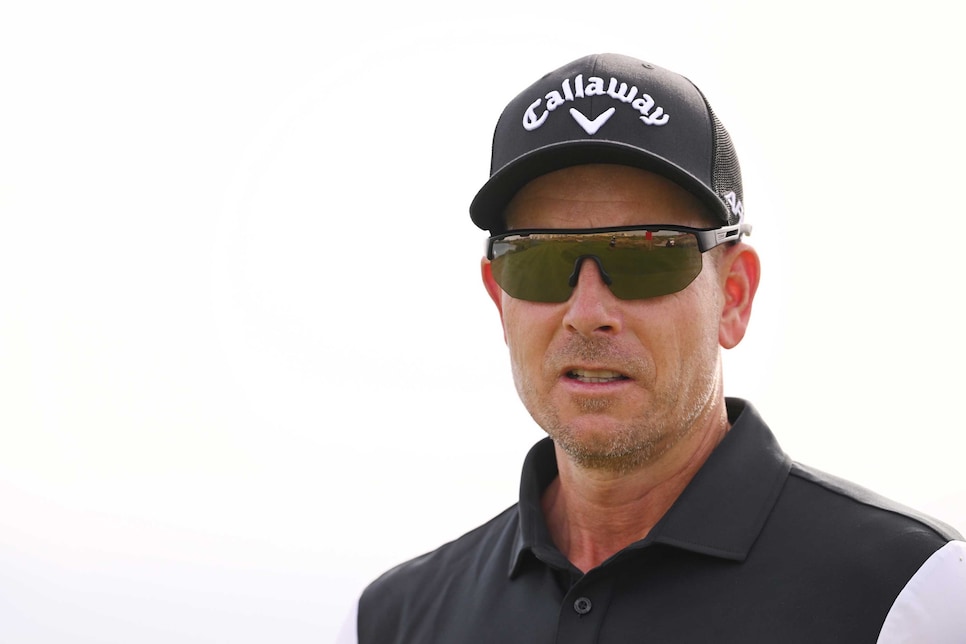 ABU DHABI — European Ryder Cup captain Luke Donald may have shot the lowest score (64) on the opening day of the Abu Dhabi HSBC Championship, but his immediate predecessor in the role (of sorts at least) was also giving off an air of mild satisfaction at the end of his round. In his first DP World Tour event since the Genesis Scottish Open last July—and his first competitive play in 10 weeks—the deposed skipper and now LIV Golf League player Henrik Stenson made four birdies and an eagle en route to a 68 at Yas Links.
Which is not to say the smiling 46-year-old Swede's post-round chat focused too long on his four-under effort. Not surprisingly. The emphasis was on how Stenson has been welcomed back into the DP World Tour fold, playing for the first time since being dropped as captain in the wake of his decision to join the Saudi-backed upstart tour.
"It's been great," said Stenson, ignoring the fact that his clubs failed to arrive until late Tuesday and that he, along with other LIV luminaries like Ian Poulter and Lee Westwood were excluded from the pre-tournament pro-am, a fact that meant he was unable to play a practice round. "It's been a while. A lot of guys I haven't seen for a long, long time. It's been good fun to catch up with some long-time friends that I haven't seen for a long time. It's been a great week so far."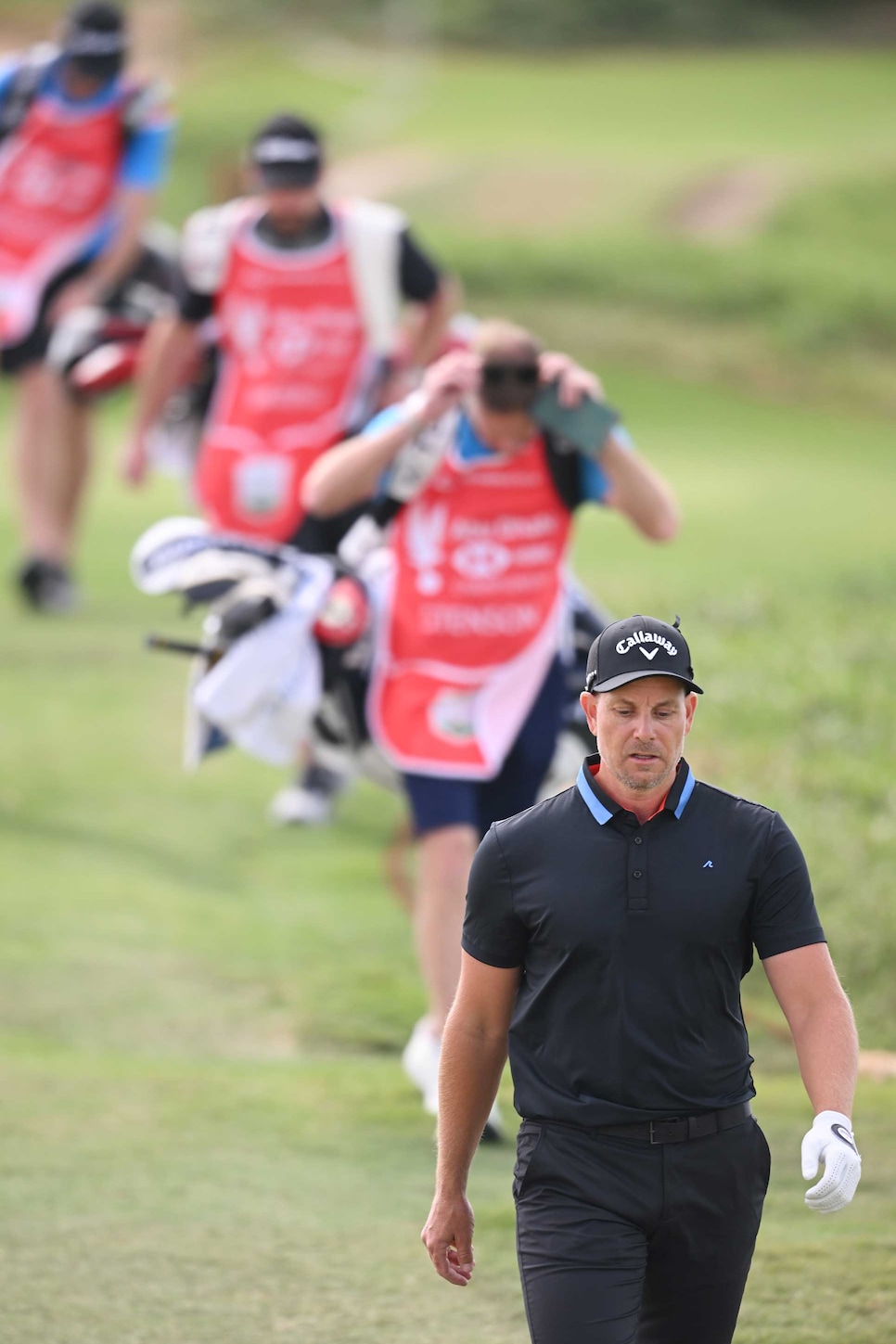 Despite various distractions in Abu Dhabi, Henrik Stenson still managed to shoot an opening-round 68 to find himself in contention.
Ross Kinnaird
Ah, but that was never going to be enough for the assembled press pack. Having had time to ponder his actions, does Stenson, who won his first LIV event, have any regrets over making the lucrative switch to the controversial circuit?
"No, I made my decision and obviously Ryder Cup Europe made theirs," he said. "Yeah, it's not great, but it is what it is. The Ryder Cup has been a huge part of my career, so I wish Luke all the best with the team going forward. We'll see where we all end up in the long run with this."
The queries, of course, kept coming. Should LIV players be allowed to come back and play in DP World Tour events (a question that goes to arbitration next month)?
"When all of us went to play on the PGA Tour back in the day, no one said we shouldn't have been welcomed back," Stenson said. "There are multiple tours in the world and as far as I'm concerned, as long as you fulfill your [membership] criteria and earn your right to be there, you should be able to play in as many tournaments as you like. I haven't had one player step up to me personally and vent those thoughts."
On a more positive note, Stenson was asked what he enjoys most about LIV Golf. And there he trotted out the now familiar refrain citing the "fun" of the league's "team aspect."
"I feel like I've gotten closer to my teammates and some of the guys that I play a lot of golf with," Stenson said. "So we are having a good time on that end. One of the big key things is having an off-season. I'm not playing any violins because I've been fortunate to do this for many, many years. It's different when you're 25. It's a little easier to keep on going. But after 20 years, it's nice to have a few more weeks before you head out again to travel the world. The off-season part is great."
And the result of the arbitration—any predictions?
"I don't feel like there's any point trying to guess what's going to happen," Stenson said. "We all know the date, and we all know it's either going to go one way or the other. Then everyone will have to deal with the outcome. I would say I am better off spending my energy on making three-footers and hitting fairways rather than trying to figure that one out."