News
Henrik Stenson offers to take lie-detector test regarding Ryder Cup-LIV Golf rumor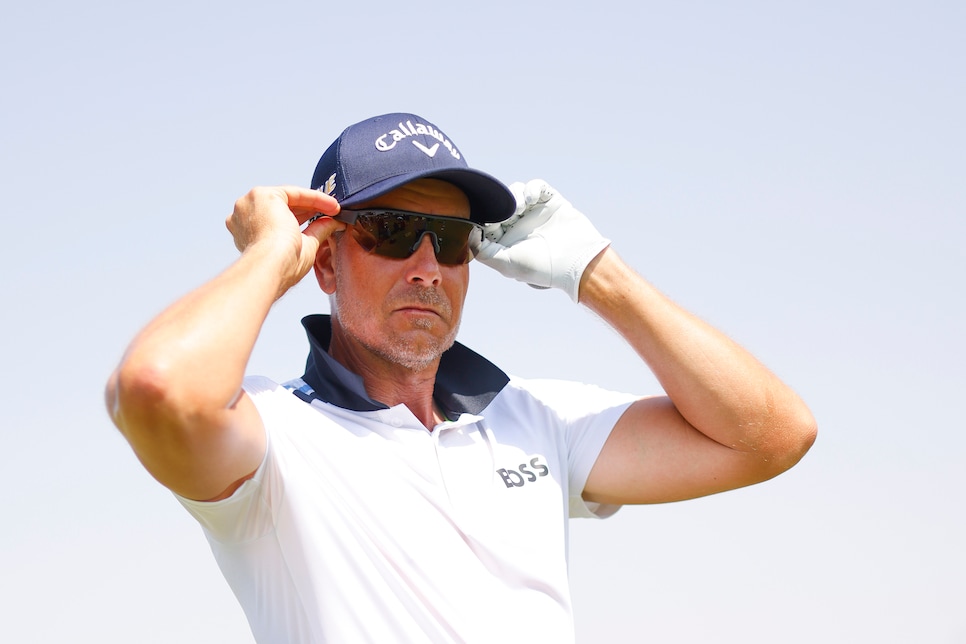 We know for certain that Henrik Stenson will not be the 2023 European Ryder Cup captain, a position he was stripped of after signing a deal with LIV Golf in July. What remains unclear, however, is the timeline of those events. The 46-year-old Swede has kept the same story throughout, though, and now has made his most adamant comments that a certain rumor isn't true.
Since all this went down, there has been speculation that Stenson only took the Ryder Cup gig to get more negotiating leverage for an impending LIV deal. But the 2016 British Open champ has categorically denied those claims—and now he's offering to actually prove he's telling the truth.
"I can give you a 100 percent honest answer that it was never the case," Stenson told the Daily Mail. "I would be willing to take a lie-detector test on that."
We're guessing that probably won't happen. Either way, Stenson made assurances he would not be joining LIV, which had yet to host an event, when he was introduced as Europe's next captain in March.
"Yeah, there's been a lot of speculation back and forth, and as I said, I am fully committed to the captaincy and to Ryder Cup Europe and the job at hand," Stenson said at the time. "So we're going to keep busy with that, and I'm going to do everything in my power to deliver a winning team in Rome."
But after signing a contract with the upstart league for a reported $50 million, Stenson was replaced by Luke Donald as captain. Less than two weeks later he won his LIV Golf debut at Trump Bedminster to claim another $4 million.
"I guess we can agree I played like a captain," Stenson quipped after his victory.
Stenson has consistently stated he wished to remain captain, but the DP World Tour terminated his contract after he joined the new league. Although the five-time Ryder Cupper was disappointed by that decision, he seems content with his own choice.
"I am happy," Stenson added in his Daily Mail interview. "I thought that through in more than one afternoon. I am happy with where I am at. I managed to get a win straight out of the box and I am looking forward to next year.
"I am enjoying being with the guys on this tour. We are playing together, travelling together and it has a different vibe to regular life on tour that I did for many years. That was great. But I am enjoying this."