Minshew Mania
No one enjoyed Harry Higgs' 16th-hole bomb at the Waste Management Phoenix Open as much as Gardner Minshew
We have just one question to ask: Does this look like a man who loves a good party?
Heck yeah it does. That's Gardner Minshew. Philadelphia Eagles backup. Mustache God. All-American Dude. Obviously a guy who rocks his mullet as an ID and chest hair as an accessory isn't one to miss out on a good bash, get-together, shindig, or rager, and thus it was no surprise that Minshew showed up to the Waste Management Phoenix Open—golf's biggest bash/get-together/shin-dig/rager—on Thursday to the take in the action. And thanks to Harry Higgs, action is exactly what he took in …
If you think Kevin Na's walk-ins are electric, Higgs sending his putter into orbit in front of a stadium full of hammered ASU super seniors while his putt was still a full foot from the hole is the equivalent of taking a bubble bath with a car battery. Minshew obviously agreed, telling Higgs "you didn't have to pimp it, dude!" on their way to the 17th tee box. It's a scene that could literally only happen at Waste Management Phoenix Open.
As was what happened next, when Minshew was recognized by Harry Higgs' mom, leading to this exchange.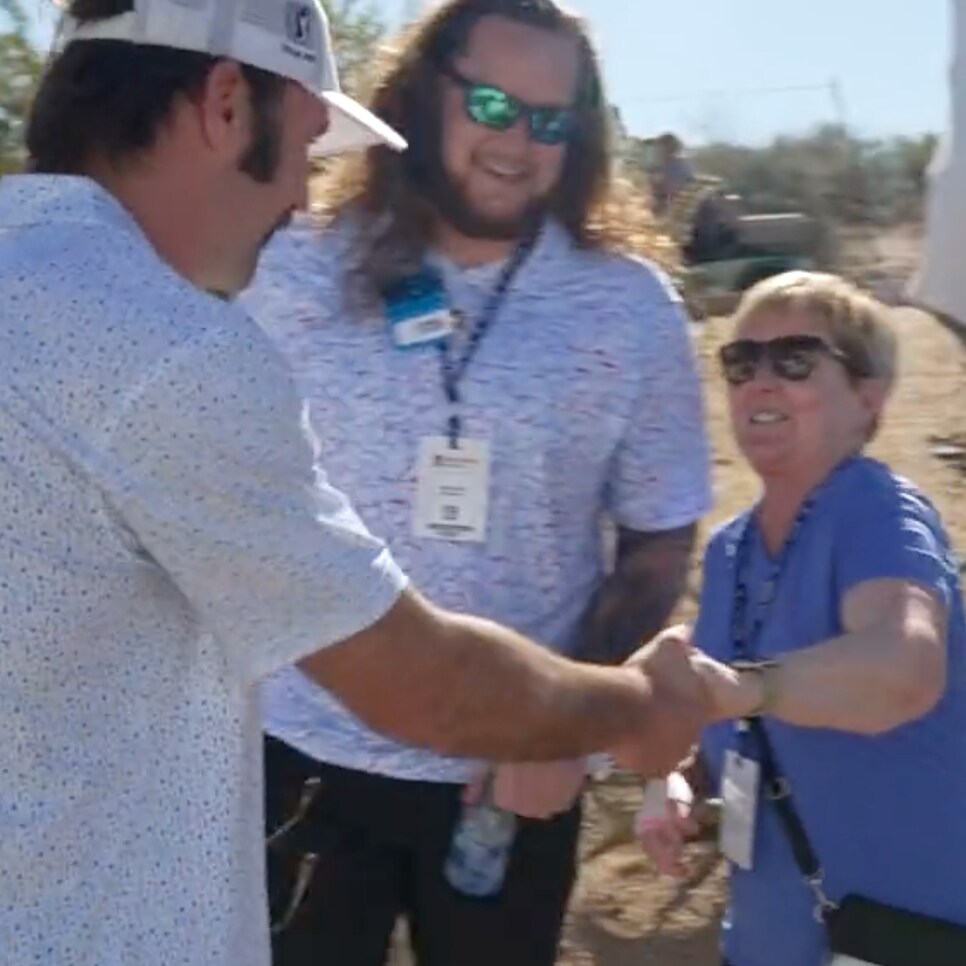 It's good to see that no matter how short the jorts or how high the putter tosses, the awkward golf handshake continues to thrive.