Tour Life
Harry Higgs promises to get "properly drunk" on the Vegas strip, solidifies status as the people's golfer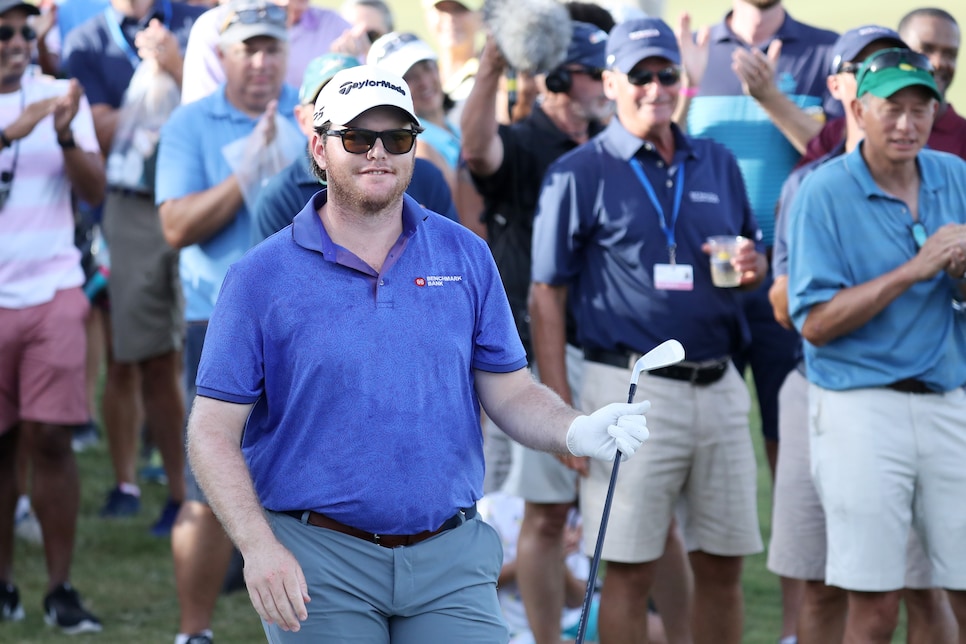 Considering how risky spending two days in Las Vegas can be, a group of PGA Tour pros spending two full weeks there is downright dangerous. But Harry Higgs is embracing the opportunity to blow off a little steam in Sin City following the Shriners Children's Open.
Cue up Dan Hicks: EXPECT ANYTHING DIFFERENT?!
Of course not. In his short, but colorful PGA Tour career, Higgs has established himself as the people's golfer. And when the people's golfer has a couple days off in the country's most lively spot, he's going to have a bit of fun. Here's what Higgs tweeted on Sunday night after finishing T-27:
We wouldn't get too excited about the Eagles just yet, but when in Vegas, right? And if you thought the guy unbuttons his golf shirts pretty low, just imagine him sweating it up on a dance floor late night.
Anyway, good for you, Harry. And we're sure you weren't the only golfer living it up. Just be careful, because while that T-27 check is nice, $47K can disappear in the blink of an eye in Vegas. Just ask John Daly.