Head Games
Golf's top mental coach explains what players struggle with at the Ryder Cup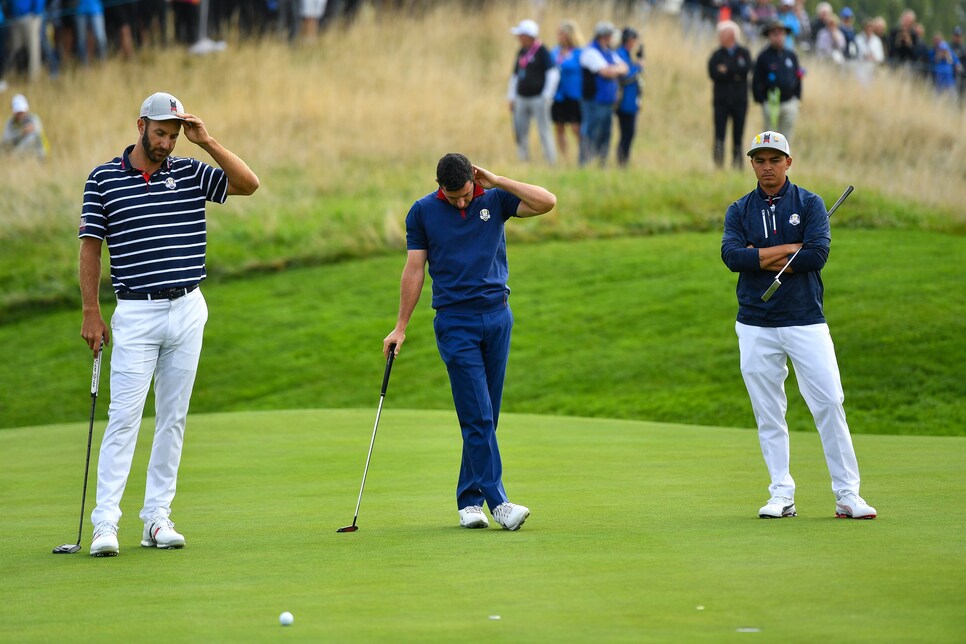 If you've ever played in a team event, you've felt the stress that can come with competing for someone other than yourself. Every mistake is intensified. Whether it's an errant drive or a three-putt, it can feel like you're letting your entire team down.
Now, take that stress and tack on the pressure of representing your country while the whole world watches. That's what players will be up against when competing at Whistling Straits this weekend. Though tour players often seem immune to pressure, we can't help but wonder if they struggle when transitioning from being an individual competitor to a team player.
This change in mind-set can hold golfers back when competing, so we turned to golf's top mental coach, Golf Digest professional advisor Dr. Bob Rotella—who has worked with dozens of top tour pros such as Rory McIlroy, Ernie Els and Nick Price—to gain a little insight into the mental side of the Ryder Cup.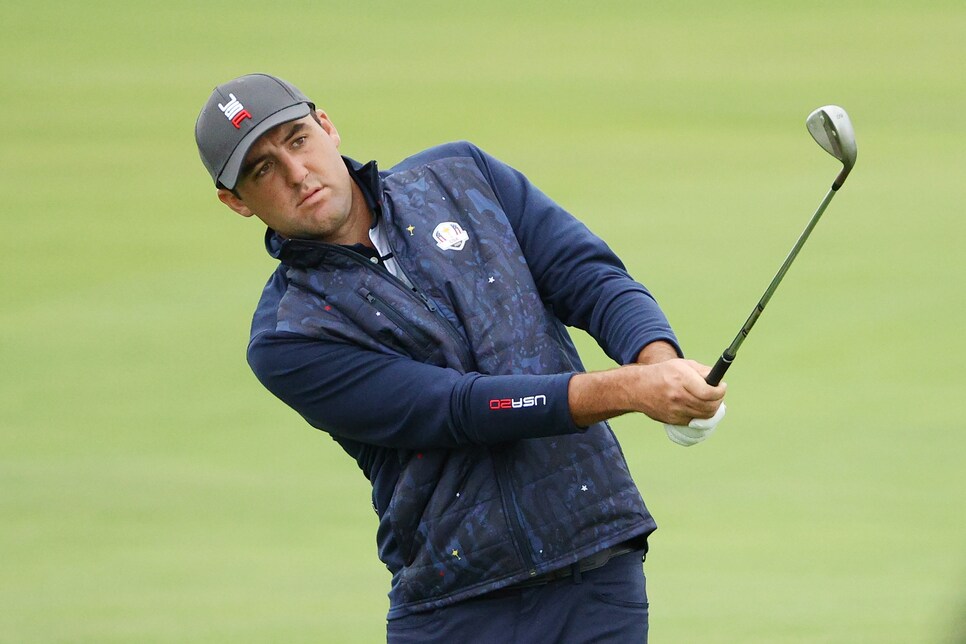 Scottie Scheffler—a rookie to Team USA competition and a captain's pick—will be tested under pressure this week at Whistling Straits.
Patrick Smith
"In terms of pressure, most players will say it's the most nervous they've ever been," Rotella says, "On one hand, there's extra pressure because you're playing for your country, but on the other, having teammates can take some of the pressure off because it's not all on your shoulders."
"That's what's nice about a team. It's not just you. Normally, if you don't play well, you lose. But during the Ryder Cup, if you play poorly, your teammates can play well, and the team can still win."
"It's more difficult when the team is behind, but that's when you find out if you're really working as a group and if you can pull together, keep an optimistic attitude and know that everyone will play well the next day or two to pull off a victory."
Fulfilling a certain expectation of success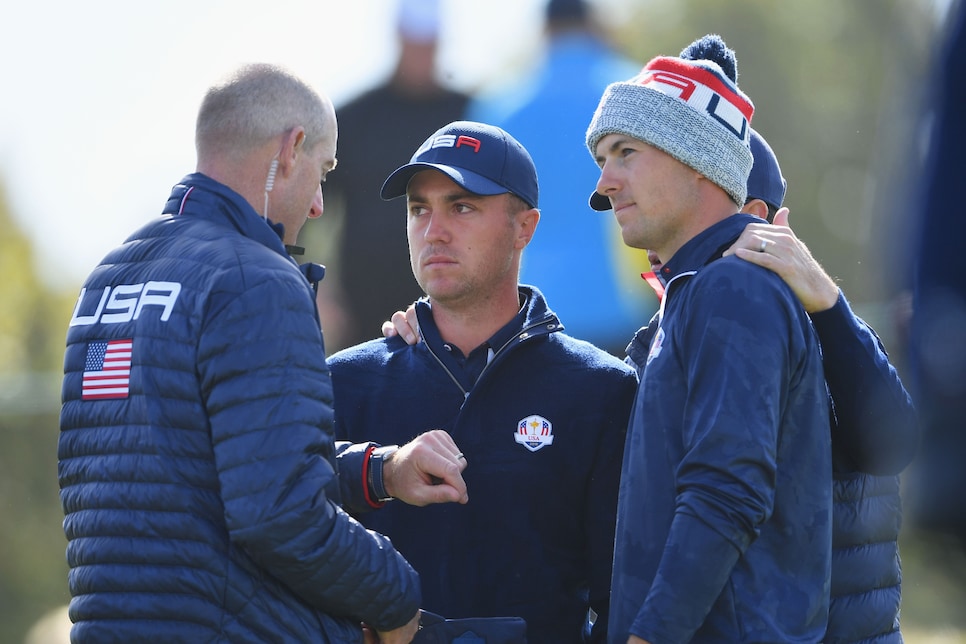 Captains' picks can also be an added stressor for the handful of players who were selected.
"Players feel like there's more pressure on them to live up to being picked, versus when they've earned a spot on the team," Rotella says, "but what they learn is that once they get on the golf course, they have to play their game and do what they'd normally do."
"The best way to help the team is for them to play their game," Rotella says.
The shift from individual to team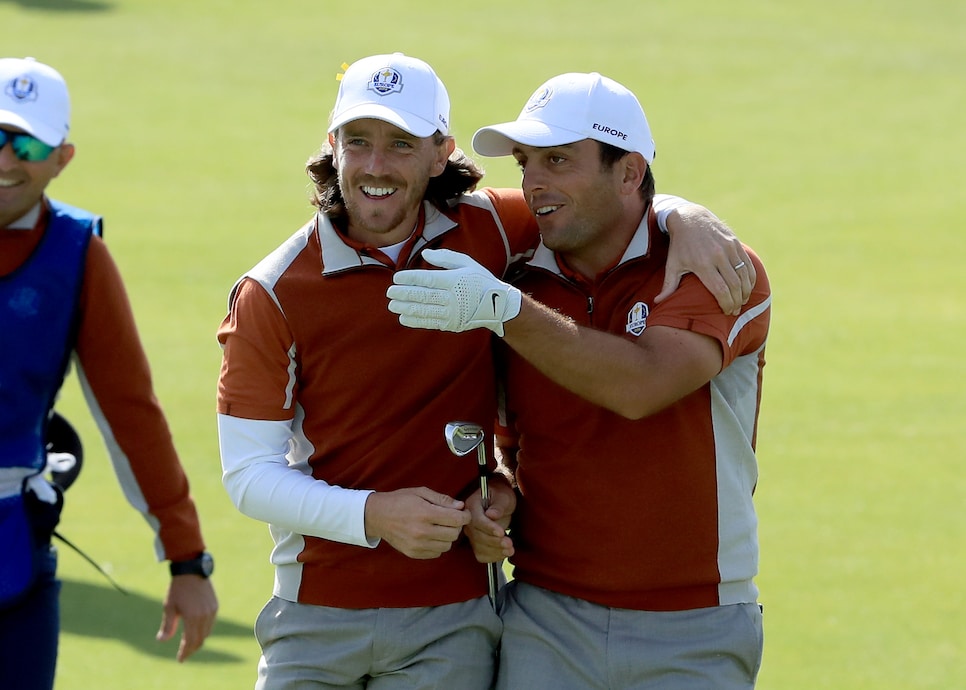 Although the Ryder Cup keeps individual win and loss records, Rotella makes it clear that this isn't a direct indication of being a successful teammate. Though it's easy to get caught up in the stats, it seems that the best teammates are those who put the team over the individual and have a "whatever it takes" mentality.
"I think the trickiest part for these players is that they spend most of their life caring and thinking about themselves while being completely immersed in their own game. Then suddenly, there's a shift to 'it's all about the team,' and they all have to buy into the team," he explains.
This can be tough on players for a couple of reasons. Not only are they changing the mind-set they're accustomed to, but they are also trusting that everyone else is doing the same. They have faith that their captains and teammates have also bought into the team and share the same commitment level no matter what hand they're dealt.
"Each player has to decide: 'I'm going to star in my role, whatever my role is,' " Rotella says.
"It gets especially tricky for individual sport athletes because they aren't in total control, but they have to be able to accept their role and take it to the next level and say: 'I want to be the best at the role I've been given.' "
"It's easier if you're given that dream roll or the partner you dream of playing with, versus when you don't get the pairing you want, the partner you want, or play as much as you'd like. But, that's where you find out if you're really committed to the team and if the team really cares more about the whole more than the individual," he says.
While it might be difficult for some players to give up their control, Rotella explains that "it's enough of an award to be on the team that guys just love being there and being a part of it."
"I don't think I've ever met anybody in all my years being around Ryder Cup teams where the players didn't love being on the team and love the experience," he says.
MORE RYDER CUP PREVIEW STORIES FROM GOLF DIGEST