The Loop
The Ryder Cup is golf's biggest pressure cooker. Here's how the players handle it.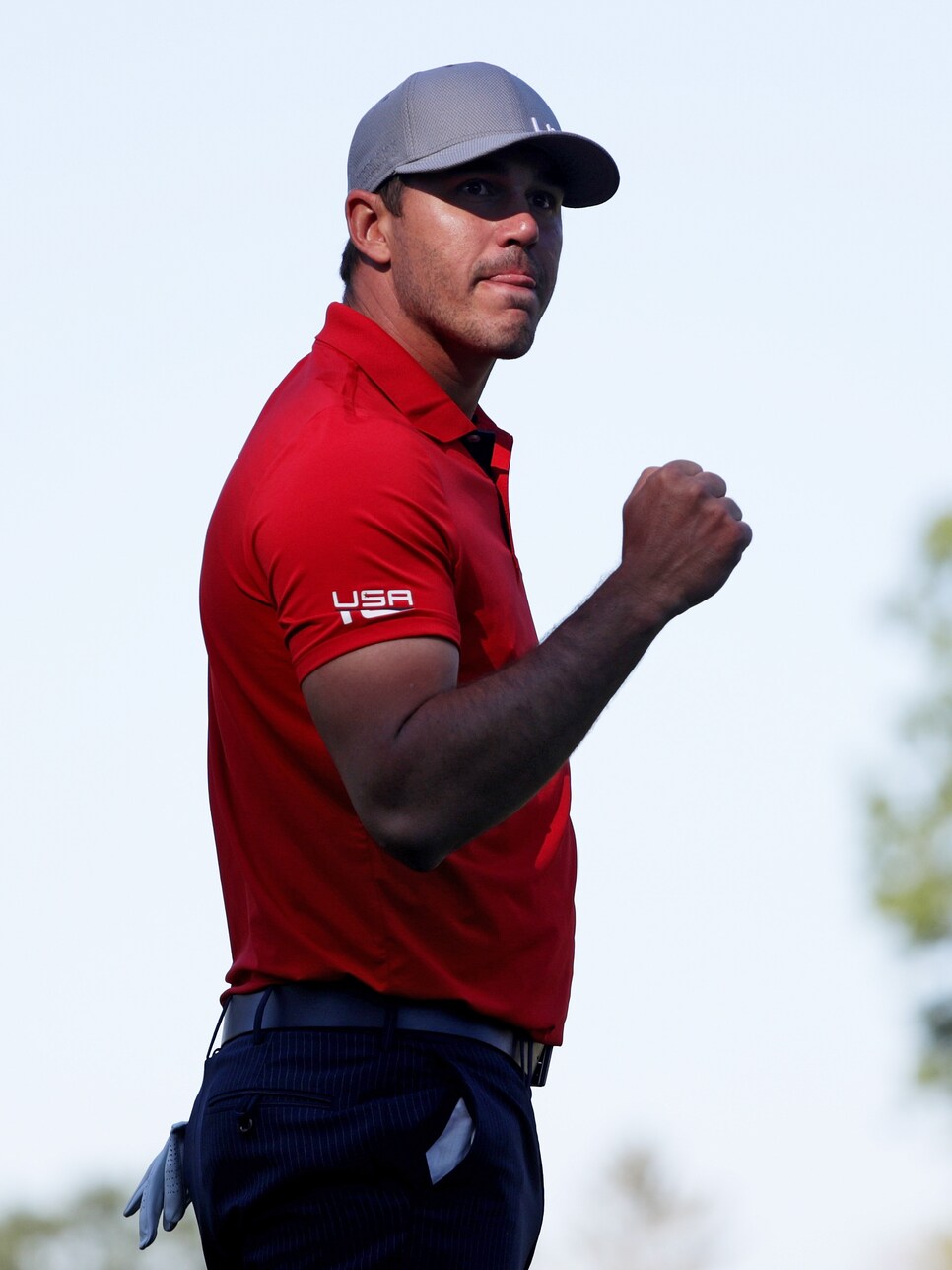 It doesn't matter what color shirt the players were wearing, or if they were veterans or rookies. The Ryder Cup brings out all kinds of nerves, even for players who play for millions of dollars every week.
For Brooks Koepka, the jangling was even harder to handle because he sat out in the morning. But when he finally got out, he proved he belonged. Looking completely comfortable, Koepka partnered with Brandt Snedeker to make six birdies in 11 holes to smash Danny Willett and Martin Kaymer 5 and 4 in better ball. On the first tee, he blasted his driver 320 yards, right down the middle.
You might think that the best tour players are the ones who learn to block out pressure the best. That isn't exactly how it works.
"How do you turn the pressure off? You don't," says 50 Best Teacher Randy Smith. "The best players learn to embrace it, and to channel it in a way that actually makes them play better. The adrenaline is going to come when the event means something to you. But it you prepare for it, and you know how it affects you, it takes way the surprise. Where it starts to go sideways for some players is when they get hit with something totally new and they feel like they're drowning."
You probably aren't playing in front of a 50,000-person gallery, but everybody will get to a shot that gets the butterflies going. "The trick is to practice drifting into the past, to access the good shots you've hit on that hole or in a similar situation," says Smith. "When you do that, you're reminding yourself that the situation isn't completely foreign. The nerves are there, but they're part of the experience."
And what about those rookies at Hazeltine, like Koepka? "It's so loud on that first tee...It isn't like any other experience in golf," says Smith. "You have to just let it wash over you and go numb in a way. Go through your routine, step up and hit the best shot you can, and realize it's the coolest thing you've ever done."