Stylish Collab
Should you match your golf glove with your grip? Golf Pride and Asher Golf think so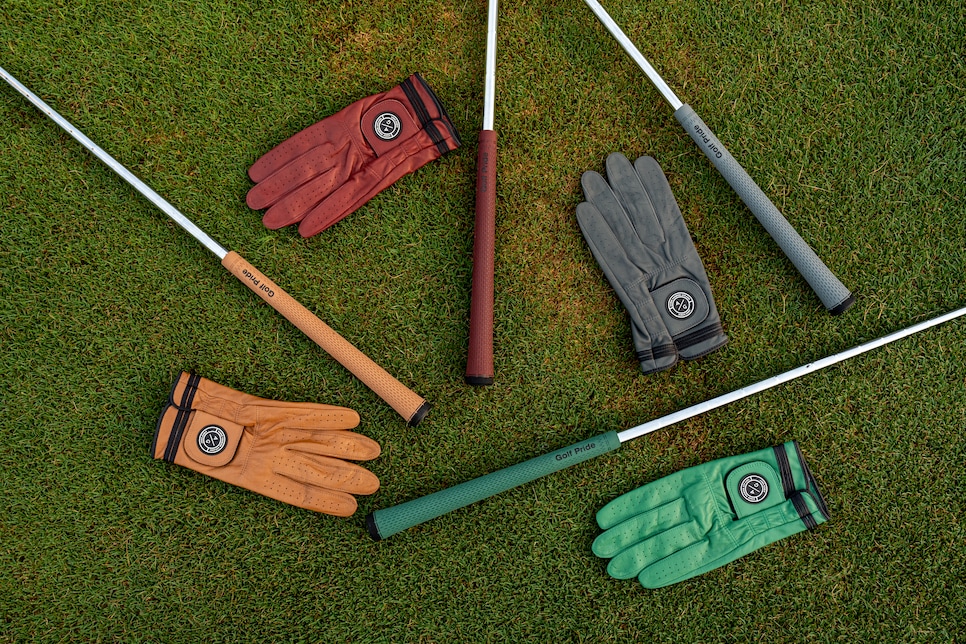 Let's face it, most golfers have classic black grips on their golf clubs and a simple white glove to hold them. There's nothing wrong with the classic black-and-white combination, but why not mix things up this fall and add a little fashion-forward touch to your grip? Golf Pride and Asher Golf have teamed up on a limited-edition collection of coordinating gloves and grips in four fall-golf-ready colors.
Each kit retails at $175 and includes 13 Golf Pride Tour Velvet 360 grips to cover most of the bag and two Asher gloves of the same color to mix into the rotation. The four seasonal colors include ash, cognac, oxblood, and spruce, a new color for Asher that was inspired by the lush evergreens of Pinehurst where Golf Pride is based. Those horrid stains on a crisp white glove are a thing of the past with this unique, first-of-its-kind collab. Here's a look at the collection, available now.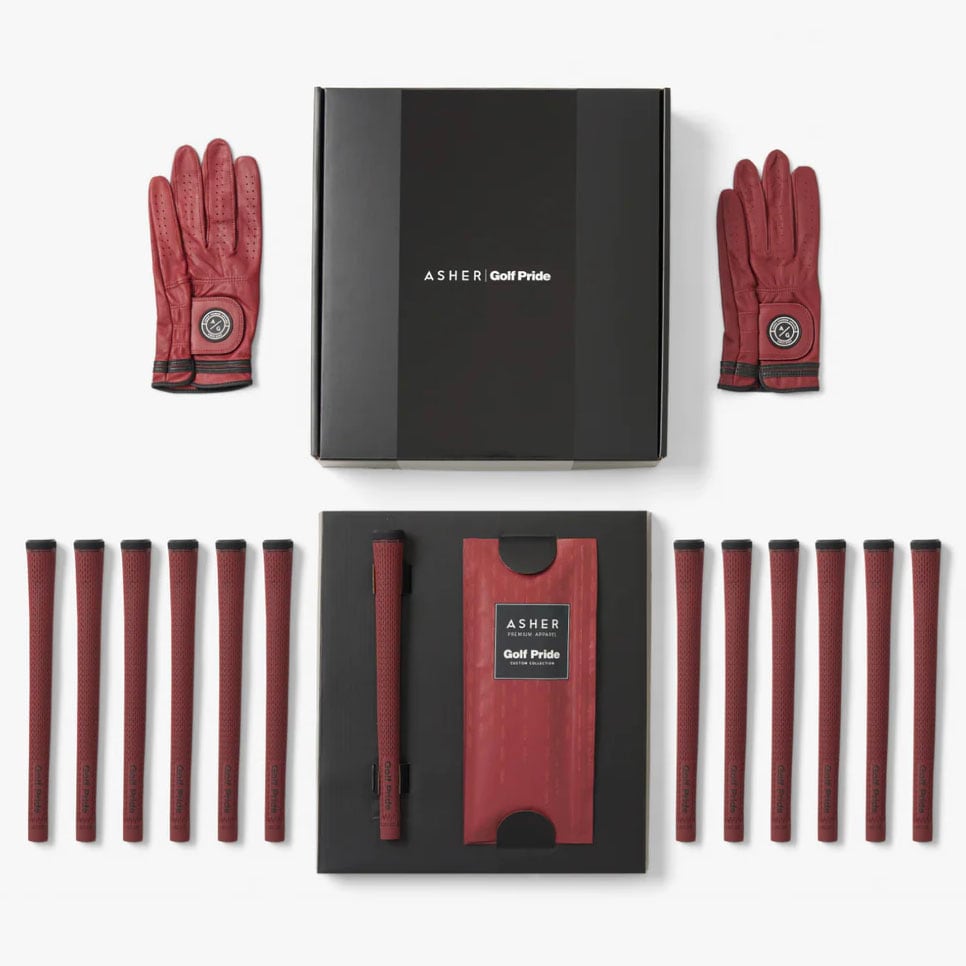 No stranger to innovation, Golf Pride has been the market leader for golf grips for decades. Prior to its establishment in 1949, grips were made of leather, a material that was denser and less effective in absorbing the shock of impact compared to the rubber that Golf Pride developed and popularized.
Over the years, Golf Pride has masterfully crafted over 21 types of grips, all with a rubber blend that maximizes comfort and playability in all playing conditions. The Tour Velvet 360 is one of the best-selling grips from the brand, designed with the same look and feel as the standard Tour Velvet with a non-slip surface pattern in a 360-degree design for consistency, regardless of shaft orientation. For this collaborative collection with Asher Golf, the Tour Velvet 360 grips will come in standard size with a custom co-branded end cap design.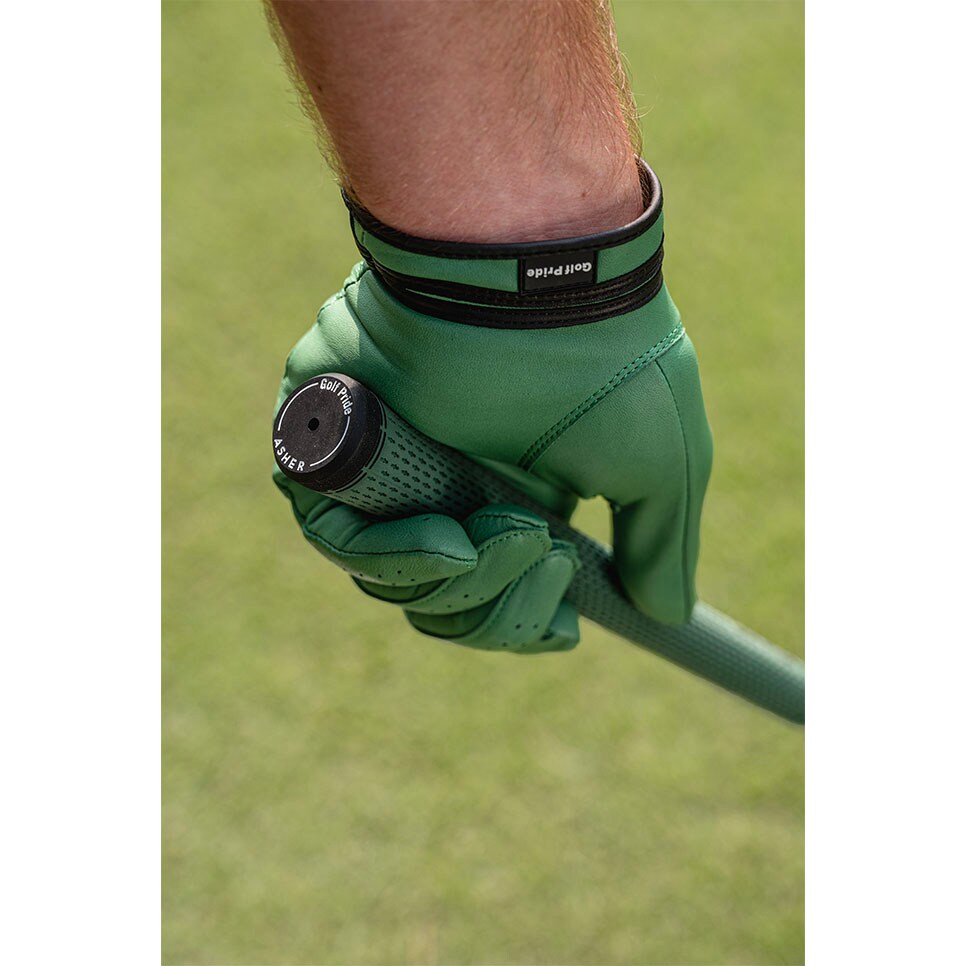 Sixty years after Golf Pride was founded, Asher was born with the desire to provide the golf world with high-quality golf gloves adding little touches of flavor and style. The standard, stark white leather glove had become the norm and Asher sought to change that. Since then, the brand has expanded to creating other high-quality accessories and men's apparel that range from polos to cashmere hoodies. Concurrently with its expansion, Asher has honed in on its craft, maintaining the refined nature of its gloves. All Asher gloves are designed with 100-percent precision cut AAA premium Cabretta leather and are offered in an array of colors and patterns to match any look.
Fashion-inspired colors have been a bit of a specialty for Asher and this new collection is no different. The special edition color palette captures the essence of fall in the most eloquent way. We often see colors being overly saturated in golf apparel and accessories to give them more of a contemporary feel. However, the muted tonal nature of this collab makes the idea of matching grips and gloves more approachable.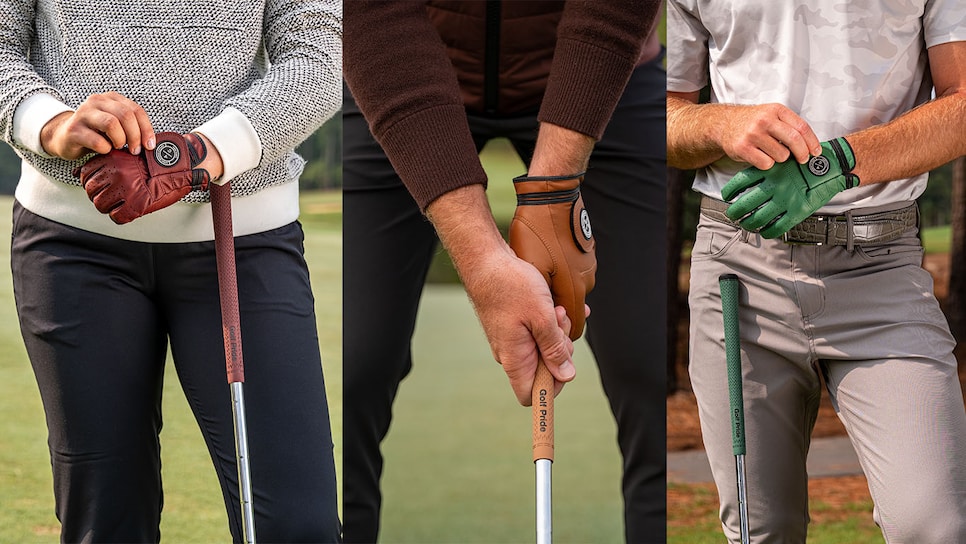 The new spruce green is vibrant enough to have the same lively feel of an East Coast evergreen, but it's not overpowering. Similarly, this specific shade of red, titled "oxblood" offers the same effect — eye-catching but not overwhelming — it's daring, yet simple. The cognac and ash colorways are reminiscent of the hazy aesthetic of a cigar — earthy and sophisticated. Infusing the statement colors into the iconic state-of-the-art grips is brilliant. This collection elevates style and plays with a subtle boldness for a standout statement this fall.
The Golf Pride x Asher Collection box is offered in both male (small through XXL) and female (small through large) sizes for $175 at www.ashergolf.com.