sibling rivalry
Golf family accidentally restarts Brooks-Bryson feud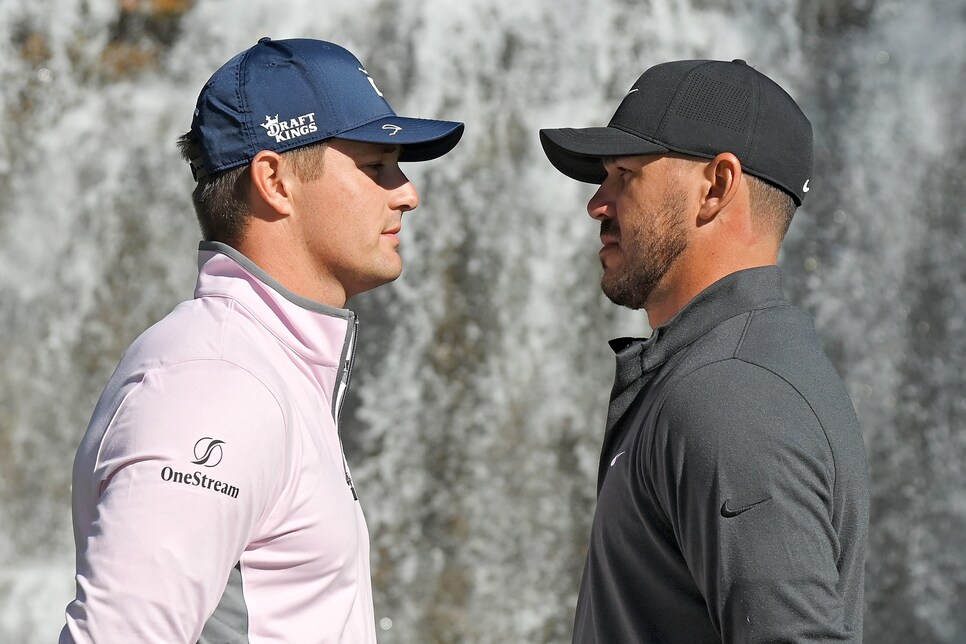 Maybe naming your kids after both Brooks and Bryson isn't the best idea.
Although the two LIV golfers overcame their differences and are A-okay at the moment, a Civil War could break out in a flash, and then your two sons are going to start replicating their namesakes. Most families won't have to worry about this very specific scenario, but one Instagram golf family may run into this exact dilemma.
"ANOTHA ONE," the post reads. "First kid is named Brooks, if the second one is a boy should we name him Bryson?"
The older (and most likely better golfer) Brooks chimed in as well with a resounding No. And that's understandable to say the least.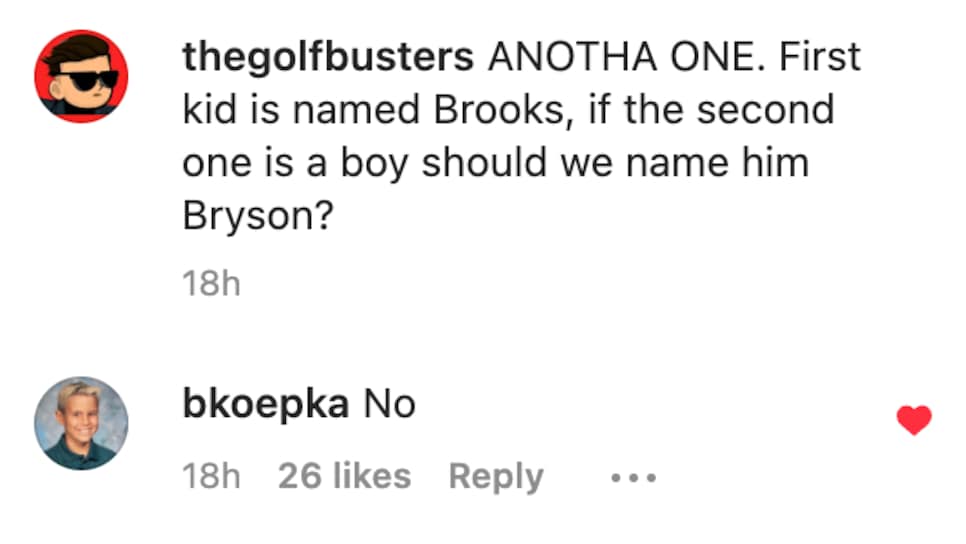 When answering questions about the post on r/golf, the poster admitted that their Brooks was not named after Koepka. But, if the name Bryson were to stick for child No. 2, we might have some follow-up questions.
Anyway, congrats to the happy couple and hopefully the kids actually like each other. If not, cold-hard cash makes everything better.
Just make sure to keep the children away from any miniature Gregs on the playground.