Legends
Golf (Yes, GOLF!) absolutely dominates this list of the all-time richest athletes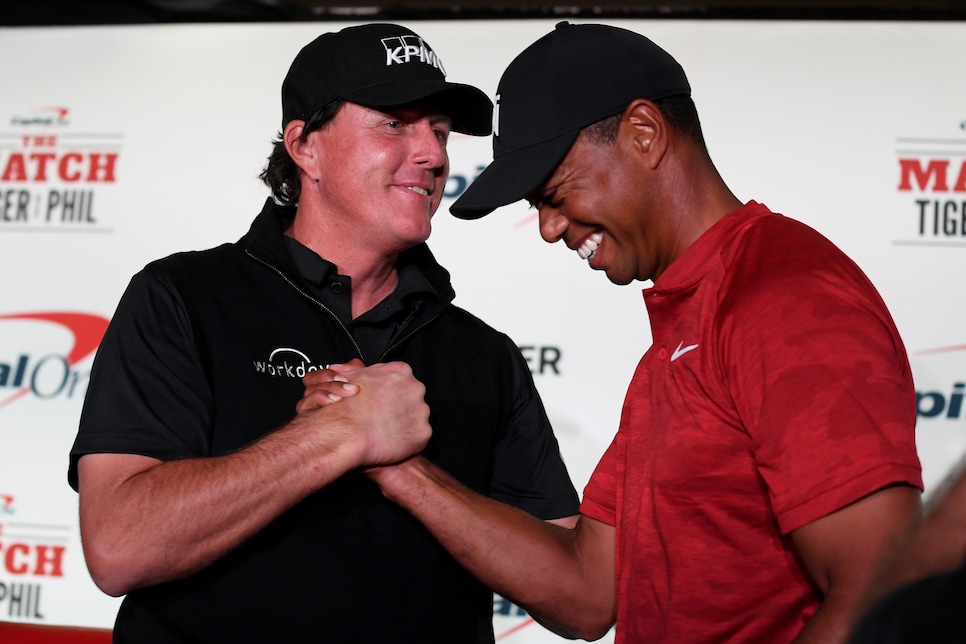 Attention, future parents! You might want to purchase a set of kids golf clubs for the nursery. (Here, we'll even help you with that.)
That's because golf (yes, GOLF!) absolutely dominates a new list of the all-time richest athletes. The ranking comes courtesy of digital sports business publication Sportico, and although the entire list is behind a paywall, we just needed to see the top of it to confirm that a career in golf—and not becoming a doctor—is what you want for your children.
Sneaker titan and U.S. Ryder Cup cheerleader Michael Jordan, who was also a decent basketball player in his previous gig, ranks first in inflation-adjusted career earnings at $2.62 BILLION. Incredibly, Sportico calculates only 6 percent of that came from his various contracts with the Chicago Bulls and Washington Wizards.
But after his Airness, golf takes over with the next three athletes. Tiger Woods checks in next at $2.1 billion, followed by Arnold Palmer at $1.5 billion and Jack Nicklaus at $1.38 billion. That's three golfers combining to earn $5 billion! Again, these numbers are inflation-adjusted so they're higher than the actual dollars earned, but still, pretty amazing.
But wait, there's more! Phil Mickelson doesn't quite crack the top 10, but he does crack the $1 billion mark to snag the 11th spot. And at 51, he's nowhere done raking in cash, especially after becoming the oldest major champ in history earlier this year.
As you can see, even without Phil, golf has the most athletes in the top 10. Golf! And as if parents needed another reason to keep their kids from playing football, there isn't an NFL player in sight.
Of course, career longevity—and the fact tour pros can dress up like billboards to please sponsors—is where golfers have an edge on other sports. Heck, Palmer still earns about $40 million annually despite dying more than five years ago. RIP The King.
So seriously, what are you waiting for?! Get those kids out on the golf course! Now!