News
How much money has Tiger Woods made per shot for his career? (Hint: It's more than anyone in the current top 10)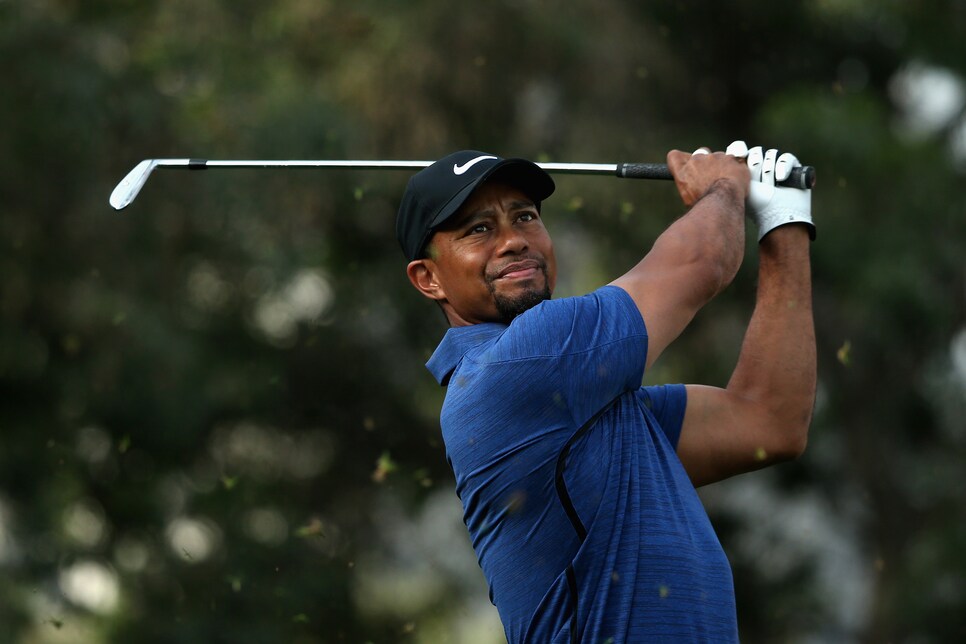 Kudos to David McSweeney, the co-creator of the advice website noobnorm.com, who did a tremendous amount of digging to come up with these figures. Tiger has hit a lot of golf shots since turning pro more than two decades ago and he's earned a lot of PGA Tour prize money (more than $110 million) since. However, McSweeney began this project by taking a look at the current top 10 in the Official World Golf Ranking: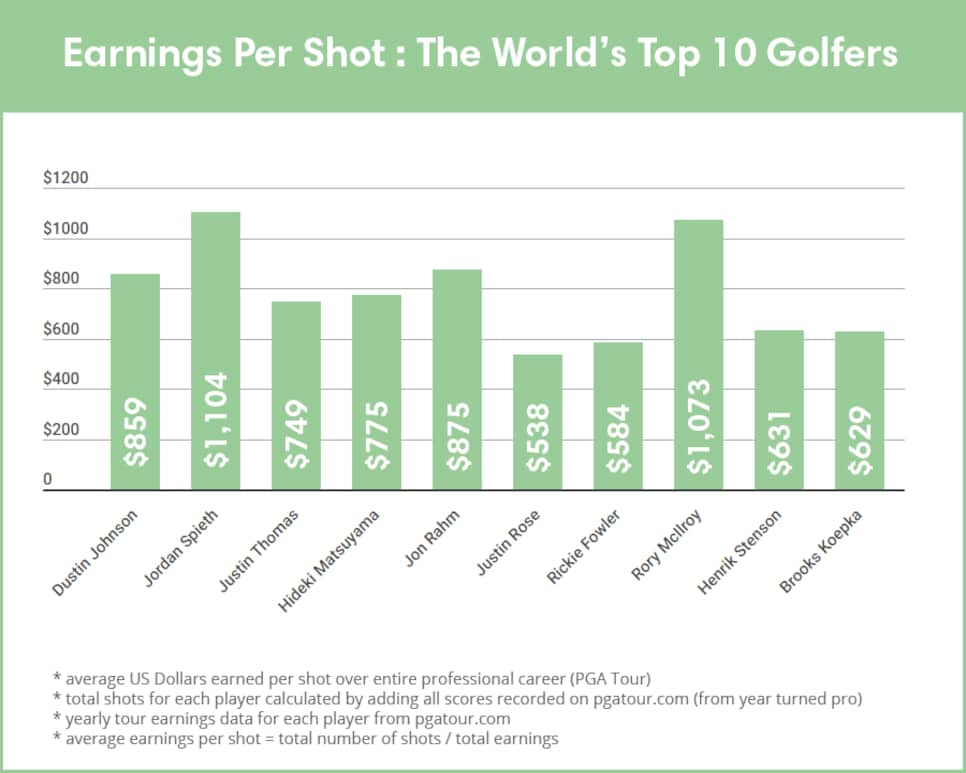 As you can see, Jordan Spieth leads the way at $1,104 earned per shot in official PGA Tour events, followed closely by Rory McIlroy at $1,073. Current World No. 1 Dustin Johnson is "only" fourth on the list at $859 in large part because although he's won every year he's played on the PGA Tour, his best three seasons in terms of earnings have come the past three years, including earning a high of $1,696 per shot in 2017.
Of the top 10, five (DJ, Justin Thomas, Jon Rahm, Hideki Matsuyama, and Brooks Koepka) had their highest money-per-shot average in 2017. Spieth had his highest average ($1,897) during his 2015 campaign in which he claimed two majors. And McIlroy had the highest individual season of anyone on the list in 2012 when he made a whopping $2,140 per shot.
But what about Tiger, you ask? Not surprisingly, he tops everyone despite starting his career at a time when $1 million winner's checks were still just a dream.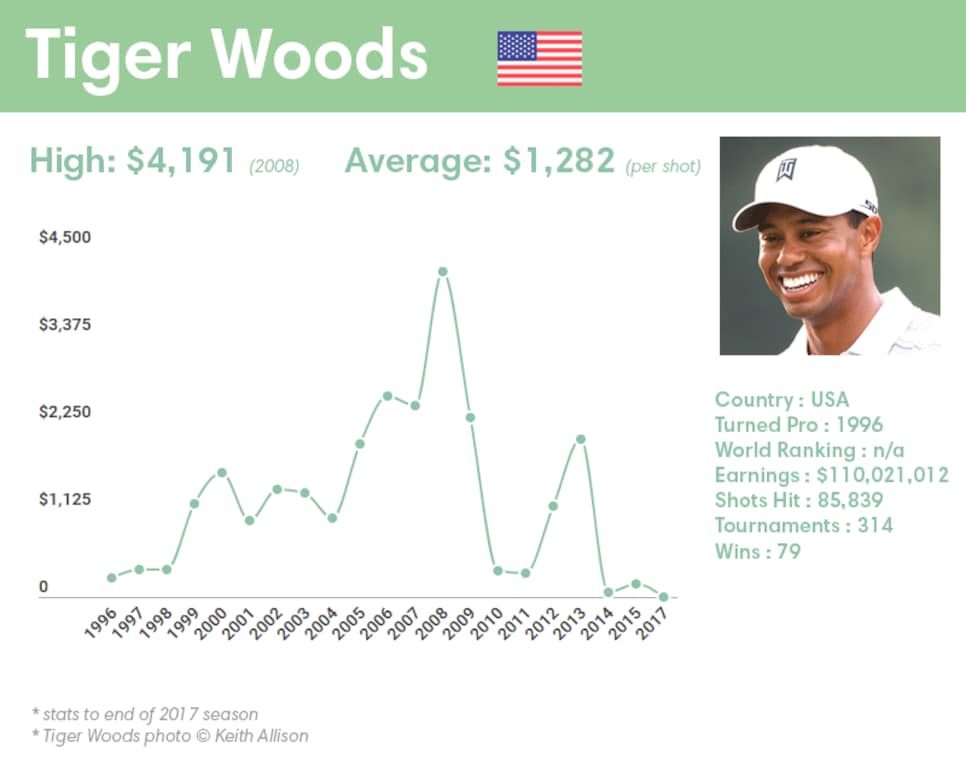 That's right, for every single shot Tiger Woods has hit in an official PGA Tour event during his 21-year career, he's earned $1,282. And look at that peak of $4,191 per shot(!) in 2008 when he won four times in six starts, including that epic U.S. Open victory at Torrey Pines, the last (for now) of his 14 major titles. That's nearly twice what McIlroy earned per shot during his lucrative 2012 season.
Also more than McIlroy's $2,140 per shot figure? The amount Woods has banked per shot ($2,321) in 15 starts at his Hero World Challenge (an unofficial PGA Tour event) where he'll start his latest comeback next week. Golf's biggest draw -- and most efficient cash register -- is about to rev up again.