Local Knowledge
What if Tiger Woods never came along? Our latest podcast explores an alternate reality in the world of golf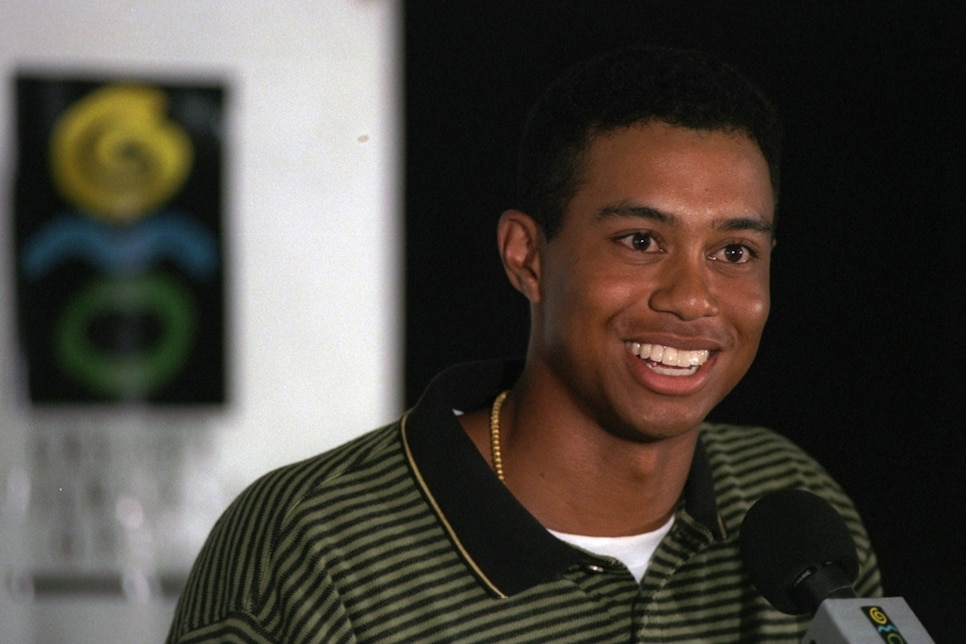 Tiger Woods at his "Hello, world" press conference on August 28, 1996.
J.D. Cuban
It's been 25 years since Tiger Woods announced he was turning pro on the eve of the 1996 Greater Milwaukee Open. That's a quarter century of clutch putts, ferocious fist pumps, and wins. Lots and lots of wins.
But Woods' presence during that time has changed golf—and even sports in general—forever well beyond his legendary résumé of 82 PGA Tour wins, including 15 majors. And perhaps the best way to measure his impact is to consider a hypothetical question: What if Tiger Woods never came along?
Without Woods ever saying, "Hello, world," in 1996, how different would things be in the world of golf today? We explore such a world on the latest episode of Local Knowledge by speaking with Golf Channel's Brandel Chamblee and Jaime Diaz, as well as The Action Network's Darren Rovell.
Fortunately for golf fans who have enjoyed watching Tiger make memories for a quarter century, a Woods-less world is something they'll never have to experience. Same for his fellow golfers, because while it couldn't have been fun watching someone else win so much, Tiger created so many opportunities for them both on and off the course.
In any event, please have a listen as we take a (slightly imagined) trip down memory lane: