News
This map breaking down how much money Tiger Woods has earned in each state is staggering
Tiger Woods will be in an unfamiliar setting when he makes his first start at the Valspar Championship this week. But when it comes to picking up a check, there's no state he'd rather be in. Woods has career on-course earnings of just under $20 million in Florida alone, making the Sunshine State his biggest moneymaker.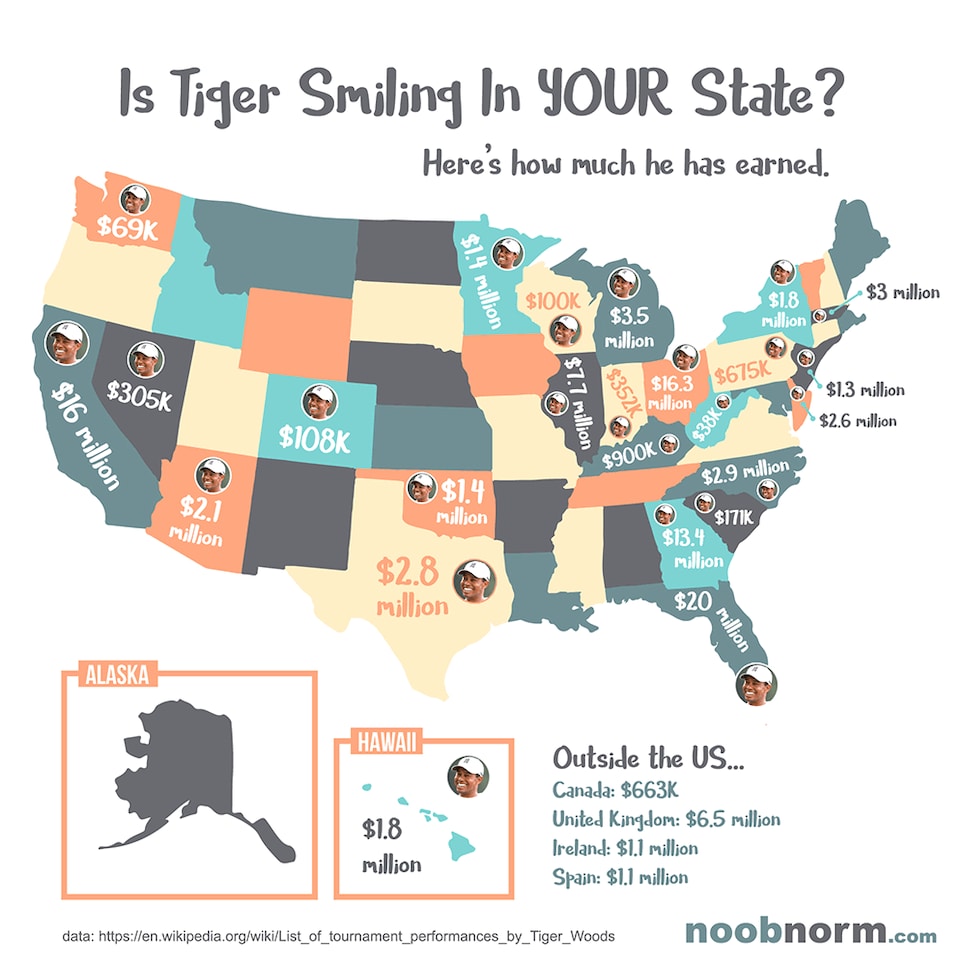 To be exact, Woods has earned $19,981,868 in Florida, or about 20 percent of the $100 million he's made in the U.S. Ohio ($16,335,145) ranks second on the list and California comes in third ($16,057,684), followed by Georgia (those four green jackets help) at $13,372,311. Of course, if you count the two $10 million bonuses Woods pocketed for winning the FedEx Cup in Atlanta, the Peach State would jump to No. 1.
For instance, Woods' combined earnings in only those top four states ($65,747,008) would place him slightly behind Jim Furyk for THIRD on the tour's all-time list. There are only 92 other golfers who have earned at least $16 million for their careers while Tiger has done that in three different states. And how about the fact that Woods has made more money in Florida than David Duval made anywhere in the U.S. during his career?
These numbers are pretty darn impressive. And if Woods remains healthy, he's only going to add them.