Celebrity Golfers
Giannis Antetokounmpo sinks short putt, celebrates like he won the Masters, and gives himself golf nickname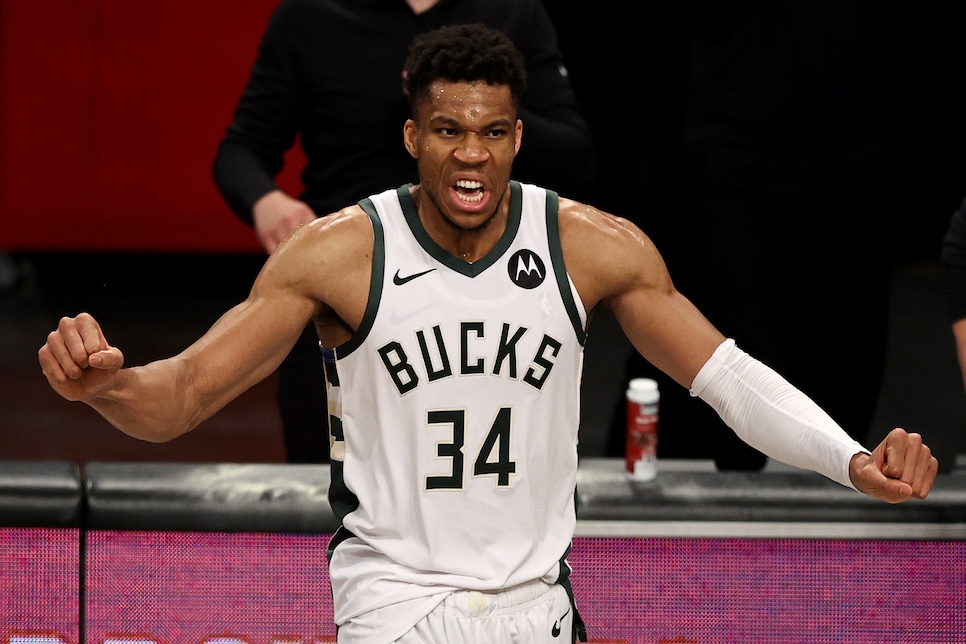 We here at The Loop love a good redemption story. We also happen to love Giannis Antetokounmpo (Then again, who doesn't?). So what about a redemption story involving the Greek Freak? For us, that's, well, a slam dunk.
It's been five-and-a-half years since we mocked Giannis for a video of him hitting golf balls at a TopGolf. Well, trying to hit golf balls, that is. And he mocked himself because he was so bad.
But now, the two-time NBA MVP (How he didn't win the award last year as well is a joke) has a golf highlight to match the spectacular things he routinely does on a basketball court for the Milwaukee Bucks (Off to a 9-1 start to the season NBD). OK, not exactly. But he did make this short putt. And he did provide a celebration like he won the Masters.
As you can see, the 27-year-old also dubbed himself "Freak Woods," an obvious nod to this budding GOAT's nickname and golf's GOAT, Tiger Woods. As you can also see, playing golf with this guy looks like it would be a lot of fun. Except if you're trying to high-five the 7-footer like that first golfer who completely whiffed.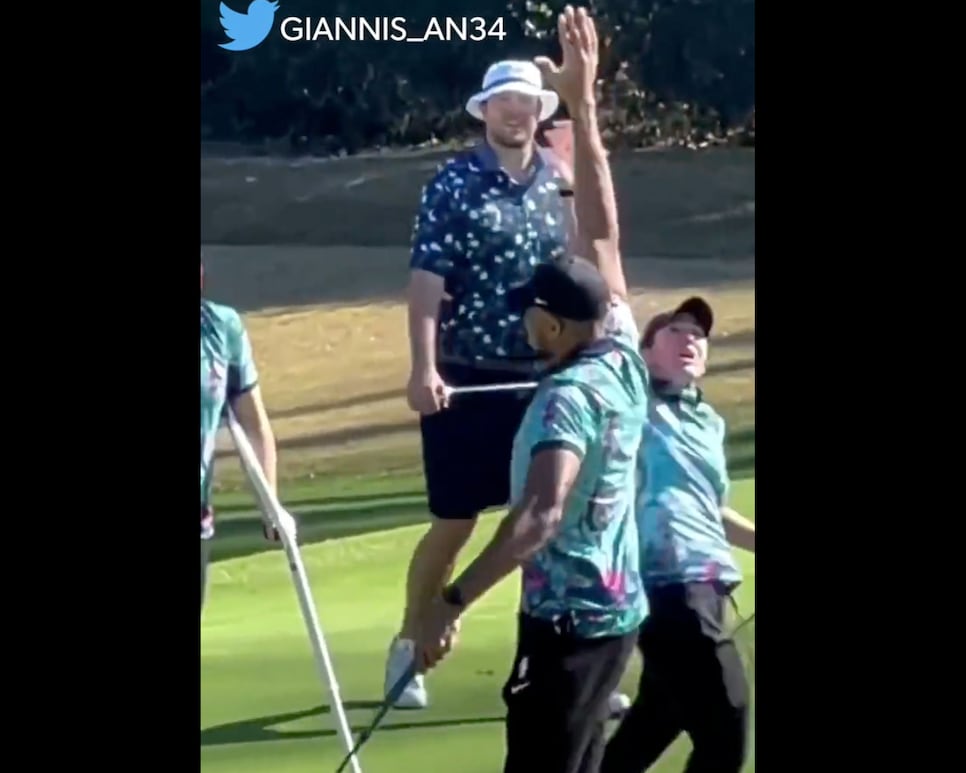 The video also doesn't allow us to see if Giannis' golf swing has evolved as much as his basketball game has since that tough Topgolf video. But considering the matching outfits those in this video are wearing, it's safe to say more #content will come from this. And when it does, you better believe we'll be ready to write about it.