Gambling
Some crazy (genius?) gambler just placed BIG bets on this PGA Tour foursome of big longshots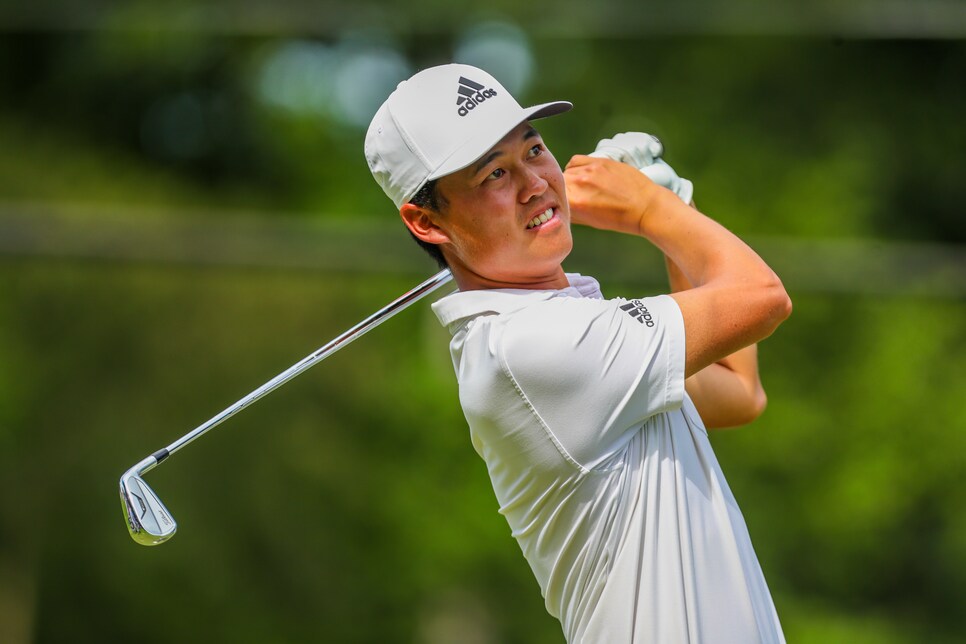 Brandon Wu in action at the 2022 Wyndham Championship.
Icon Sportswire
There are always a few eye-opening bets placed ahead of a PGA Tour event. The kind of wagers that make you think that someone must know something. But then you see something like this and you wonder if it's just another guy guessing who the winner is going be. Another guy with a big bankroll.
According to BetGM, big bets have been made on a foursome of big longshots for this week's World Wide Technology Championship at Mayakoba. Wagers of $2,000 on Matt Kuchar, Danny Lee, Brandon Wu, and Kevin Yu. And they were all made by the same person.
Kuchar won at Mayakoba in 2018, a victory most remembered for what he paid a local caddie that week. At 50-to-1 odds, a Kuchar win would net this mystery gambler $100K. The other bets have much bigger potential payouts.
At 90-to-1, a Yu win would be $180,000, Wu at 100-to-1 would mean $200,000, and Lee, the 2018 runner-up to Kuchar and the biggest longshot of the four at 225-to-1, would result in a $450,000 hit. That's not Mattress Mack money, but winning nearly half-a-million dollars on Danny Lee would be pretty wild.
BetMGM, however, isn't sweating a Hoge or Lee bet the most. Their top three in terms of liability are led by Emiliano Grillo (33/1), followed by Tony Finau (18/1) and Collin Morikawa (16/1). Finau leads the way in both ticket percentage (8.6) and handle percentage (10.8).
But this mystery bettor dropping 10K on Tom Hoge and four longshots has most of our attention. If any of those guys win, well, maybe he/she did know something after all.