The Masters
Masters 2023: Fred Couples becomes oldest player to make cut in Masters history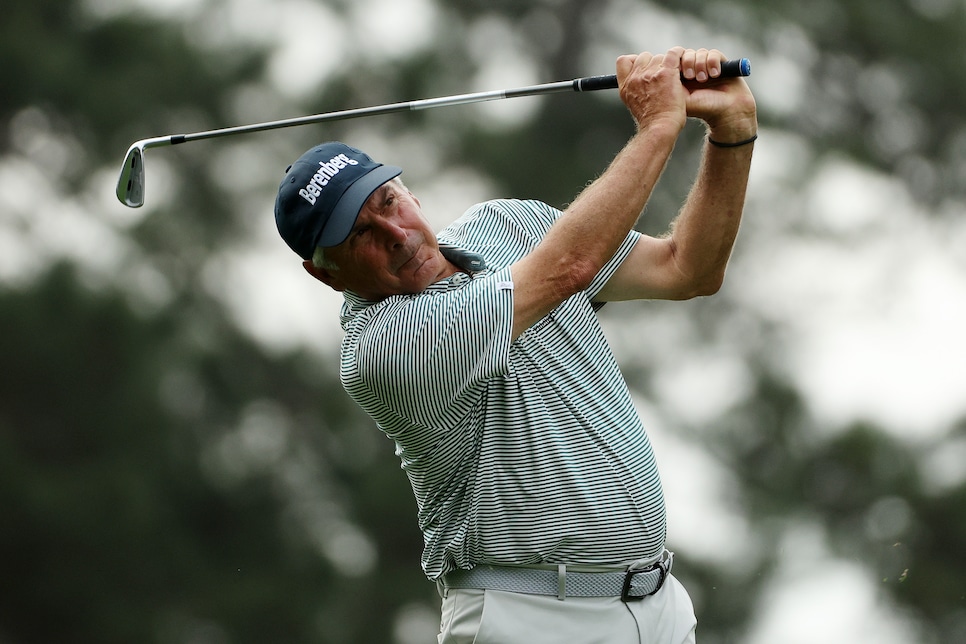 AUGUSTA, Ga. — Fred Couples has still got game. And now, he has a part of Masters history.
Couples, 63, backed up his first-round 71 by putting the finishing touches on a second-round 74 Saturday morning at Augusta National, a two-day score that's good enough to make the cut. If a 63-year-old reaching the final 36 holes sounds impressive, that's because it is, as Couples becomes the oldest player in Masters history to make the cut.
Couples had just one hole to play Saturday morning following the suspension of play due to storms and fallen trees Friday afternoon, needing just a bogey to continue on this weekend. Though he had found the fairway with his tee shot at the 18th, he still had to navigate an approach that was partially blocked out by pines. Couples had to lay up to about 50 yards with his second, with his third safely finding the green. He did not convert his 20-footer for par, but the bogey will be good enough.
"There really isn't a secret. Everyone loves this place," Couples said. "That doesn't mean you're going to play well. If I hit it really solid, I'm a good iron player.
"I can't compete with Viktor Hovland or Jon Rahm or anybody, but I can compete with myself, and that's really why I come. That's what I like to do is make the cut here at an older age."
With the cut moving to three over, Couples made it safely into the third round. In doing so, he becomes the oldest by four months, beating Bernhard Langer's mark set in 2020.
This week marks Couples' 40th career Masters start, and will be his 31st time making the cut, second-most in tournament history. The 1992 Masters winner still has a ways to go to catch Jack Nicklaus' record of most cuts made in a career, and that number (37) may seem out of reach. Conversely, if there's one person to fight the good fight against Father Time, it is Fred Couples.