Celebrity Golfers
This former NFL player just made an albatross(!) at TPC Sawgrass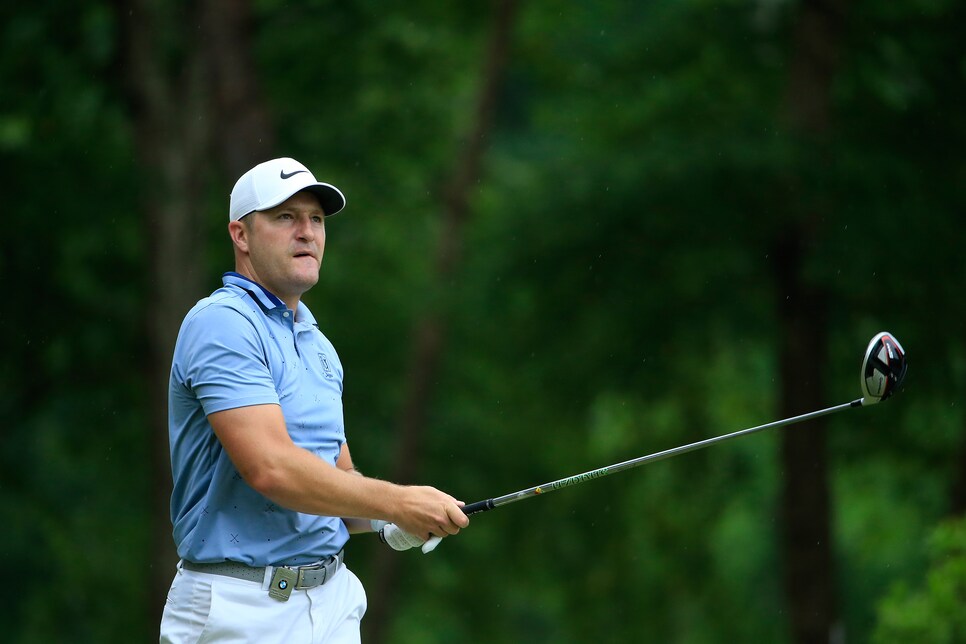 As an NFL kicker, Josh Scobee was always good from deep, even tying an NFL record once by making three 50-yard field goals in the same game. Turns out from 250 yards, though, he can be just as accurate.
Scobee has long impressed us with his golf as much as his kicking. The former longtime Jacksonville Jaguar even topped Golf Digest's 2015 list of the best athlete-golfers when he sported a rather sporty plus-2.5 handicap index. Not surprisingly, he's stayed just as sharp in retirement while staying in the area.
In 2017 he shared a photo after just missing a hole-in-one at TPC Sawgrass' famed par-3 17th hole. But on Monday he shared video proof of him pulling off something much rarer at the Players Championship venue: An albatross.
According to the 39-year-old Scobee, he knocked in a 5-wood on the par-5 ninth from 244 yards. Check it out:
As you can hear in the video narrated by Scobee, the shot was also, "against the wind." OK, we get it, Josh. You're really good at golf.