Florida Man
Florida soccer fight ends with unconscious ref and player fleeing from the cops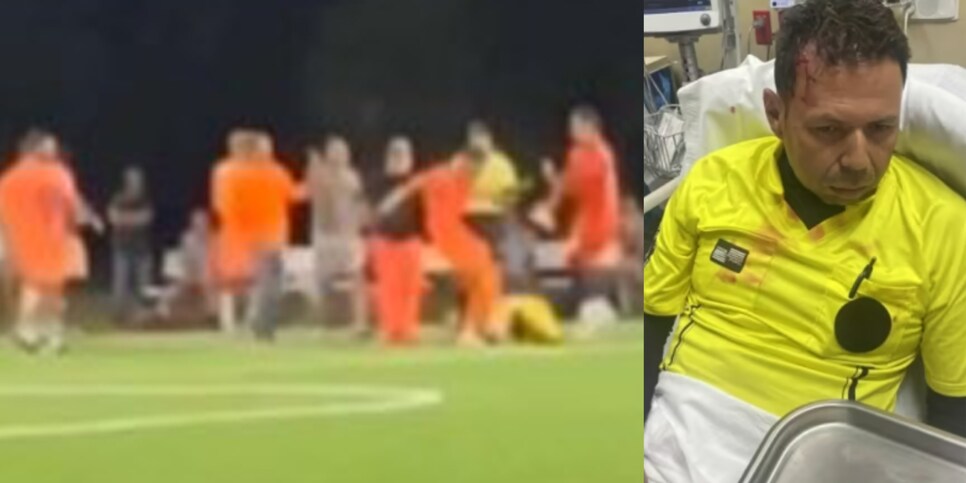 A local soccer match at Kendall Soccer Park in Miami turned disastrous this month after a player was shown a red card.
33-year-old Nelson Aviles-Rolon did not take the booking lightly, huring insults at a referee. When the ref, Yerly Briceno, told Aviles-Rolon player that he was ejected from the playing field and would be suspended for the subsequent match, things took an even nastier turn.
Aviles-Rolon punched Briceno in the face. Briceno fell to the ground and Aviles-Rolon followed with a kick to the head. Another official, attempting to intervene, was also hit by Aviles-Rolon, and a scrum ensued as players tried to separate the men.
After being restrained by another player, Aviles-Rolon fled the scene as cops arrived. Miami-Dade Fire Rescue took the unconscious ref to urgent care. He continues his recovery.
On Wednesday, over two weeks after the incident, Aviles-Rolon surrendered to police after being identified. Given an $11,500 bond, Aviles-Rolon has been booked on multiple counts of battery. Police said Aviles-Rolon's team lost the match.