White-Collar Crime
Florida dentist with "light touch" reportedly beats doctor with golf club for walking on cart path at upscale country club
Nobody likes going to the dentist, but routine fillings got even more terrifying for Central Florida patients this week when local dentist Dr. Eddie Orobitg—who touts his "light touch"—was arrested for allegedly beating doctor Joseph Sivak with a golf club during an on-course altercation at upscale Harbor Hills Country Club.
The vicious attack occurred on Sunday when the 52-year-old dentist was playing golf with son. He reportedly came across Sivak walking on the cart path with his wife. Sivak alleges he heard somebody "screaming, swearing at us, coming up really fast behind us." When Sivak turned around, he and Orobitg began arguing, at which point Orobitg spat in Sivak's face and shoved him, according to accounts from Sivak's wife and Orobitg's own son.
Orobitg's account differs, saying Sivak struck him with his water bottle and "then attempted to take his golf clubs" to attack his son. Things quickly got out of hand, as Orobitg is said to have grabbed one of his clubs, striking Sivak in the leg. He then proceeded to beat Sivak over the side and back of the head and abdomen as Sivak attempted to defend himself with the water bottle.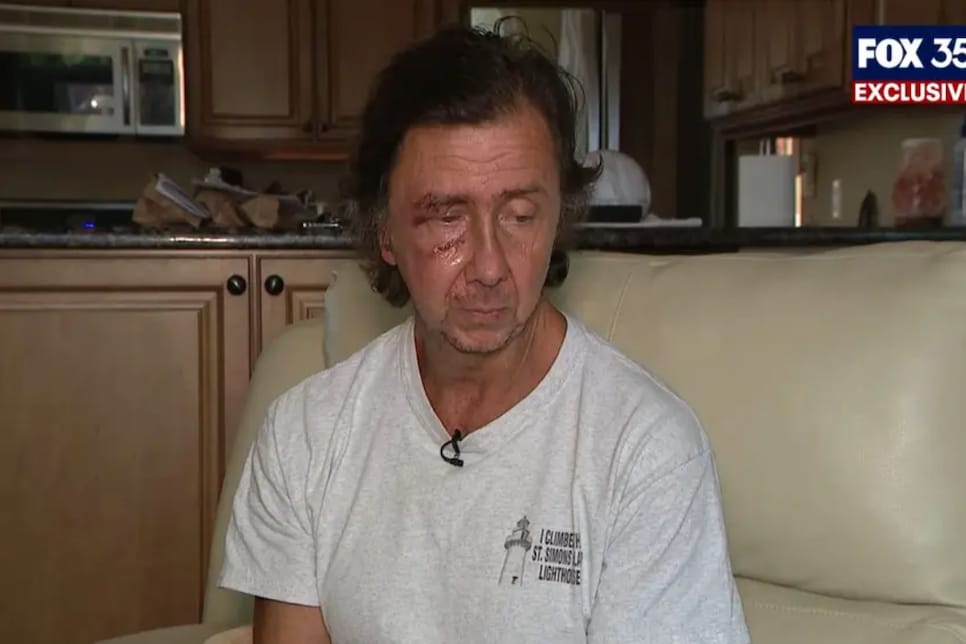 Doctor Joseph Sivak showcases his injuries. Courtesy of Fox 35 Orlando.
"They just won't stop! They're fighting with golf clubs, kicking the sh-t out of each other!" Sivak's wife was heard shouting on a distraught 911 call. When Lake Country Sheriff's officers arrived, they found Sivak covered in blood. The doctor says he suffered a fractured cheekbone, broken ribs and a ripped earlobe requiring stitches in the attack.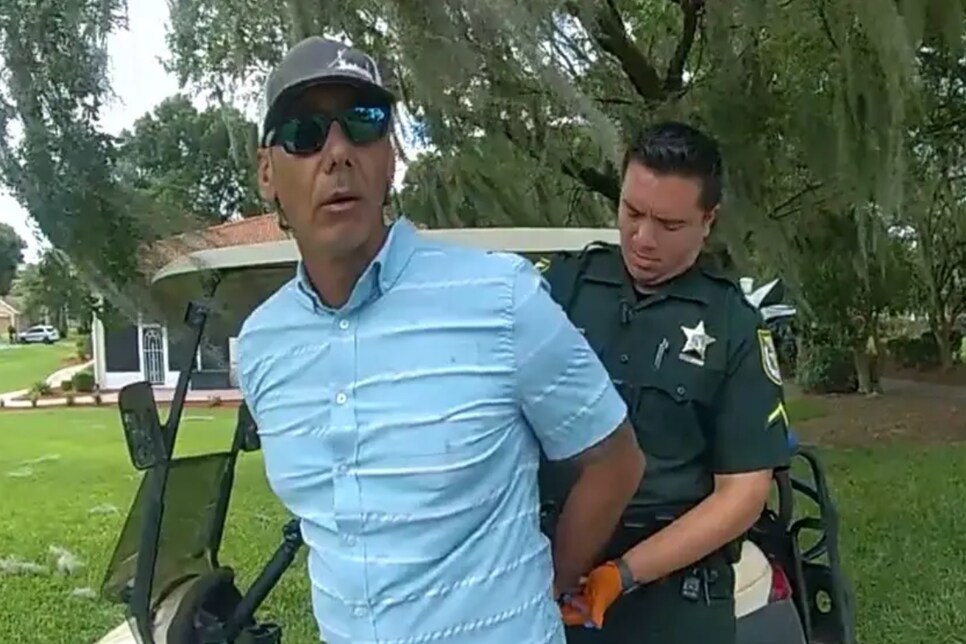 Dentist Eddie Orobitg at the time of arrest. Courtesy of Fox 35 Orlando.
The not-so-gentle dentist (and Navy veteran) was charged with felony aggravated battery and booked by authorities at Lake County Jail. Records show he was subsequently released on $5,000 bond.