the kids are alright
Five-year-old chips in 30-yard shot for par at first golf tournament, start buying stock now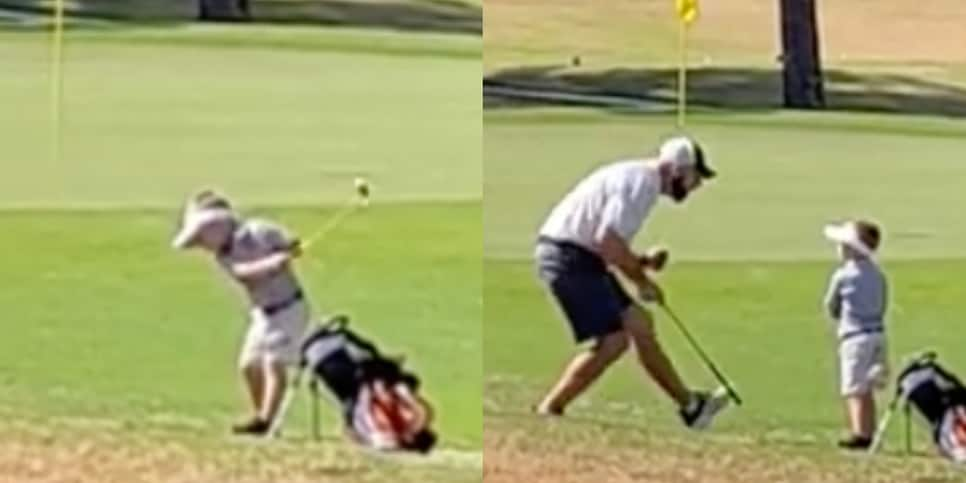 There's nothing better than sinking a long chip to save par.
I'm not saying this from experience, but more of a cosmic understanding of what it would be like to do just that. Anyway, there's a five-year-old out there that knows exactly what this feeling's like, and thankfully someone was there to capture the footage.
Look at that beautiful lefty form. We may add this youth to our Best Golf Instructors list or at least feature him in a Swing Sequence or two.
Maybe the best part of the TikTok is the anticipation as the father-son duo watches the ball bounce to the green and take its time finding the cup. You can't hear the dad's shriek of joy in the actual video, but you can certainly hear it through osmosis.
It doesn't matter if the boy won or lost; he'll certainly remember this moment for quite some time. As will we, as we try—and fail—to replicate the exact same shot over and over again.